Phnom Penh City Hall: Heavy Rains cause Floods due to Improper Waste Management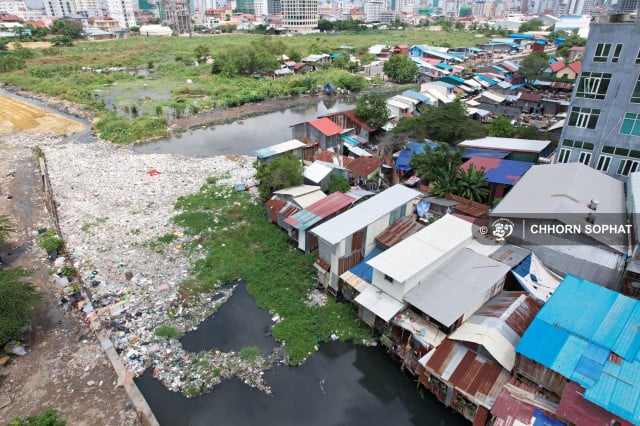 Rainfalls tend to gather litters at the same place through the city's sewers, causing local floods
PHNOM PENH – Floodwater in some areas in Phnom Penh has not receded after the rain due to slow drainage or garbage clogging the sewers as people keep dumping their trash away, says Met Meas Pheakdey, a spokesman for Phnom Penh Capital Hall.
Detritus are still floating, while water continues to flood parts along with the Boeung Trabek sewer in Phnom Penh's Chamkarmon district.
"We have collected garbage in the past, but the problem is that people are still throwing it in the sewers," Met Meas Pheakdey said, adding that litter is still a main concern although there are garbage collection companies in the city.
Garbage continued to scatter along Boeung Trabek sewer despite the flood having gradually gone down after the rain on the night of March 21, Pheakdey said.
At the same time, the authorities are also instructing people and taking some measures in order to reduce the scattering problem in public places and congestion when it rains.
There are more than 10,000 tons of garbage per day in Cambodia, and nearly 4 million tons per year. 70 percent of the garbage is kitchen waste, 20 percent of it is plastic, while the rest is solid waste.
According to the Ministry of Water Resources and Meteorology, from March 23-29, Cambodia will be affected by low-pressure valleys from India and winds from the southeastern part which bring rainfall from the South China Sea.
Related Articles