Phnom Penh Drugs Bust Leads to 65 Arrests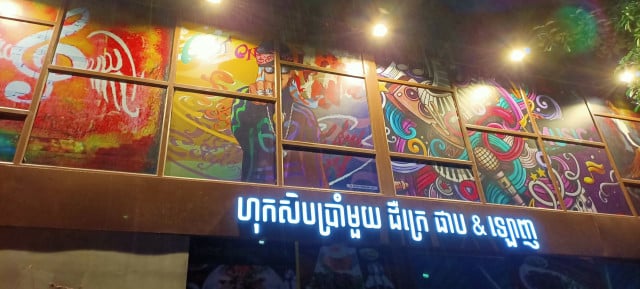 A police inspection of Sixty Six Pub & Lounge on Oct. 12 saw 65 people detained and the restaurant owner sent to court after a range of illicit substances were found on premises.
PHNOM PENH--Police arrested 65 people in Phnom Penh including Cambodians and foreigners for possession of drugs on Oct. 12, according to National Police Spokesperson Chhay Kim Khoeun.
The arrests came after police inspected Sixty Six Pub & Lounge, a restaurant in Phnom Penh's Boeung Keng Kang District.
"We still not classify the different kinds of drugs yet, they need examining, but there were around five kinds of powders," said Kim Khoeun.
Among the 65 arrested were 55 Cambodians, four Vietnamese nationals, three Chinese citizens, one Nepalese citizen, one Thai national and one Malaysian. While the owner of the restaurant was sent to court on Oct. 13, Kim Khoeun said that 10 of the Cambodians detained were known drug users and were sent to a Drug Addiction Treatment Center.
The other 54 people were educated and released, he added.
Drug offenses have long been the source of Cambodia's notoriously overcrowded prisons, with Amnesty International releasing a report in May this year showing that more than half of Cambodia's inmates are serving time for petty drug offenses.
Amnesty's research found that between 2017 and 2019, 39 percent of the 21,740 people jailed on drugs charges were detained over minor crimes and that the vast majority held very small quantities of illegal substances.
Related Articles