Phnom Penh Sees another 78 Cases as 91 New Cases Reported Nationally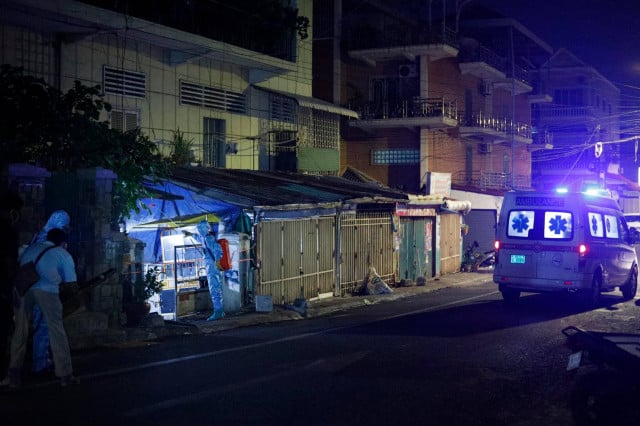 Phoung Vantha
April 7, 2021 3:54 AM
The capital has been worst-affected as a cluster in Orussey Market appears to have spread, but Prime Minister Hun Sen has suggested mandatory vaccines for residents of Phnom Penh and Kandal Province.
PHNOM PENH--Cambodia's latest community outbreak has continued to spread, the Ministry of Health has on April 7 reported another 90 locally transmitted COVID-19 cases.
Of these 90 new cases, 78 were found in Phnom Penh following a cluster that was found in Orussey Market where at least 36 vendors and security guards had tested positive for COVID-19 as of April 6, but it is unclear how many of the today's new cases involve patients linked to the market.
Health authorities reported that 37 of the 78 new patients in Phnom Penh still have no hospital bed, despite Prime Minister Hun Sen's recommendation yesterday to allow those with no symptoms or mild cases of COVID-19 to quarantine at home in order to save beds for severe cases.
It wasn't just the capital that saw more cases though, four new COVID-19 cases were found in Takeo Province, three were identified in Svay Rieng Province, while Kampong Chhnang, Tbong Khmum, Pursat, Prey Veng and Pailin provinces all reported one new case each.
A further 29 people have been discharged from hospital after testing negative twice consecutively, the Health Ministry reported.
One new imported case was also reported by the ministry involving a 33-year-old Indonesian man. He arrived in Cambodia on April 5.
Meanwhile, after announcing a travel ban between provinces last night, Hun Sen has followed up with statements that suggested vaccines may become mandatory for residents of Phnom Penh and Kandal Province, saying that military personnel and civil servants who fail to get vaccinated could lose their jobs.
Cambodia's vaccination drive has proven chaotic and while Hun Sen has said he wants to see 1 million people vaccinated each month, so far just 692,569 people have received their jabs since the rollout began on Feb. 10. Even then, nearly a third—180,235—of these people are military personnel, whereas so far only 512,334 citizens have volunteered to be vaccinated.
As Cambodia continues to seek more vaccines, it is China that is providing the majority, with both Sinopharm and Sinovac jabs available in Cambodia now in greater volume than the COVAX-delivered AstraZaneca vaccine, which Hun Sen has reserved for Cambodians aged 60 and above.
However, the World Health Organization is yet to say whether it will approve the two major Chinese-made vaccines, but last week stated that both Sinopharm and Sinovac appear to meet the efficacy standards of 50 percent, but would not say how effective they are until data finally provided by Chinese drug makers could be analyzed.
While Cambodians await vaccinations, the number of new COVID-19 cases continues to rise with the total now standing at 2,915—of which 1,824 have recovered and 1,064 remain active.
Related Articles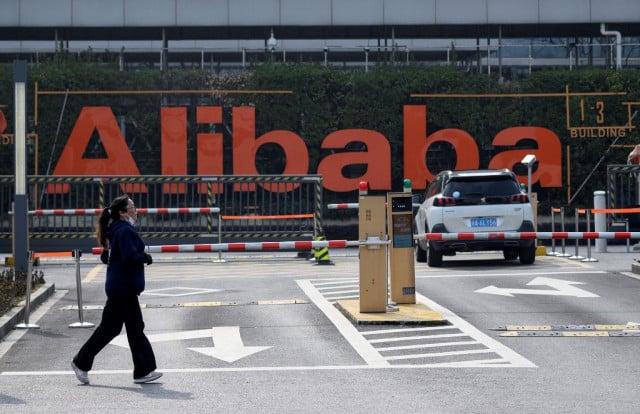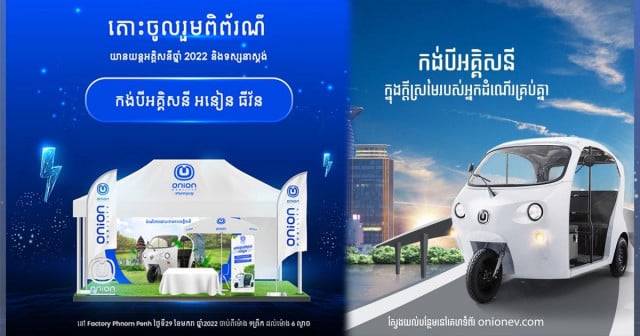 January 29, 2022 11:32 AM