Phnom Penh Wins Bangkok Governor's Praise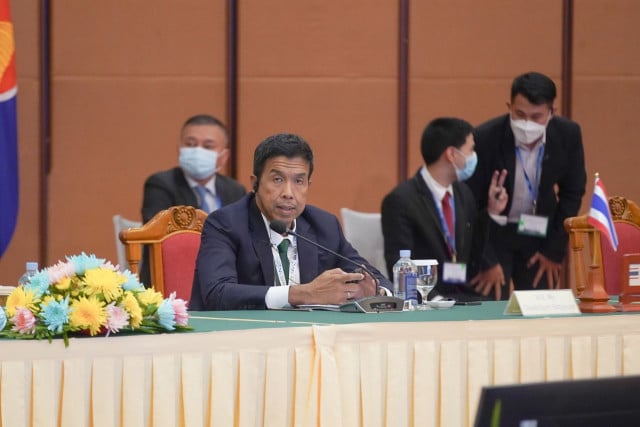 By Vicheka
December 9, 2022 9:35 AM
PHNOM PENH – Bangkok's Governor has praised the Cambodian government for the development of Phnom Penh and the opportunities it has given the young generation, according to a report in Thailand's Banmuang Online news.
The article noted that Phnom Penh had been through wars and a genocide regime but under the leadership of PM Hun Sen had become a modern capital in which great powers are investing.
Chadchart Sittipunt, Bangkok Governor, said Phnom Penh Deputy Governor Nuon Pharat, a 42-year-old who graduated from France and is fluent in French and English, had a long-term vision to develop the city.
Chadchart praised Hun Sen for giving young people chances to work in subnational administrations. He had noted the development in Phnom Penh when he was in Cambodia from Dec. 2 to 3 for the summit of governors/mayors of ASEAN capitals at the invitation of Phnom Penh Governor Khuong Sreng.
Parat was appointed Deputy Governor in June, 2017, and is in his second mandate.




In response, Parat thanked Chadchart for his compliments on the development of Phnom Penh, especially about the value of the PM's leadership.
"The Governor of Bangkok's behavior showed the solidity and friendship between governors of the capitals within the ASEAN region," Pharat said.
He said Chadchart was a people-centered governor, who always shared the experiences about developing Bangkok in both informal and formal meetings, which Parath could take as lessons for Phnom Penh's development.


Originally written in Khmer for ThmeyThmey, this story was translated by Meng Seavmey for Cambodianess.
Related Articles