Phnom Penh's Residents Complain of Prolonged City Floodings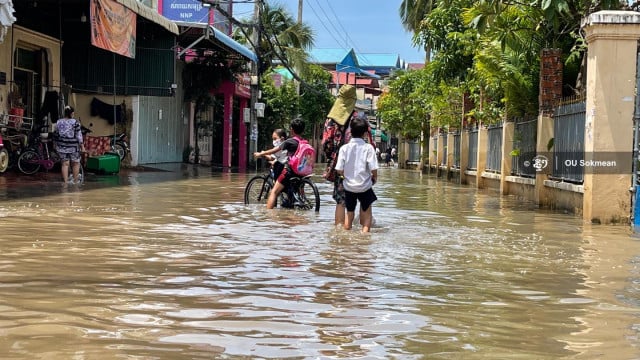 Water does not recede after rain as it did in the past, they say
PHNOM PENH–People in Phnom Penh have reported that the heavy rain in June has affected their livelihoods and businesses.
The severe floodings caused by the downpours on June 10 have prompted people to speak of their difficulties and express their concerns: The city often gets flooded, and it takes longer than in the past for the water to recede, they say.
Ka Chanda, a seamstress who has lived near the Dambauk Khpuos Pagoda in the city's Meanchey District for 12 years, said that, in the past, heavy rain did not lead to floods as it occurs so often these days and prevents her from working on her sewing machine.
"When [flooding] happens, I don't dare sew as I fear electric shocks," she said, which water on electric equipment could trigger. "[This] greatly affects my family's income." Because of this, Chanda has had difficulty earning enough to pay the monthly rent for her room.
She is also worried that, in addition to electrical hazards, venomous insects and spiders that come out during floods will hurt her three young children. Plus, having to rush to protect her belongings is exhausting, she said. "It's hard when there is a flood: The water gets filthy and I get tired of packing things to prevent them from getting wet," Chanda said.
An elderly woman who sells groceries and has lived near Dambauk Khpuos Pagoda for 30 years or so, said that it is only this year that heavy rains have led to severe flooding in that area, with water now taking a long time to recede.
"I have to close my shop and collect all the goods to make sure they won't get damaged when there is heavy rain," said the woman who preferred not to be identified. "This affects my sales."
Sok Vibol, who also lives in that area, said that his home has been flooded during the recent heavy rains. But what caused the biggest problem has been people driving fast and irresponsibly on his street when it was flooded, sending waves of water into his and other homes on his street. And those drivers don't seem to care about flooding the homes of people who live at ground level, he said.
"I would like to call on the authorities to keep an eye on vehicle owners, so they won't drive fast and irresponsibly when going through floodwater," he said.
Oum Huychhunheng, chief of the Boeng Tompun II commune in Phnom Penh's Meanchey District, said that, in the afternoon of June 11, the Phnom Penh municipal administration had sent eight drainage trucks to remove flood water on the streets of the commune.
In March 2022, Met Meas Pheakdey, spokesman for Phnom Penh City Hall, had acknowledged that flood water was taking a long to recede due to poor drainage and garbage clogging the sewers and flood vents because of people who keep dumping their trash in them.
Related Articles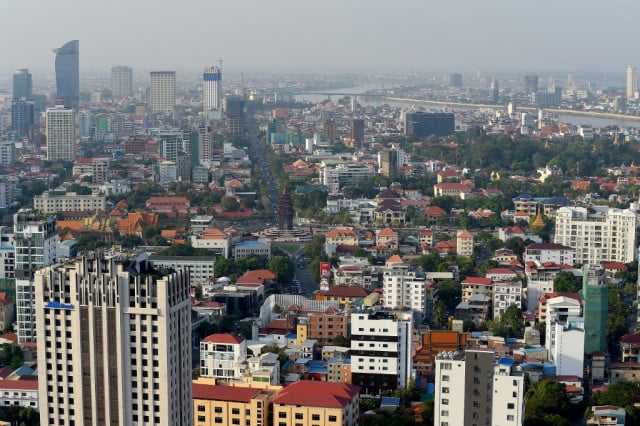 September 8, 2020 8:02 AM