Photographer and Videographer Run Dany: Aiming for a Career in a Specialized Field in Which Few Women Work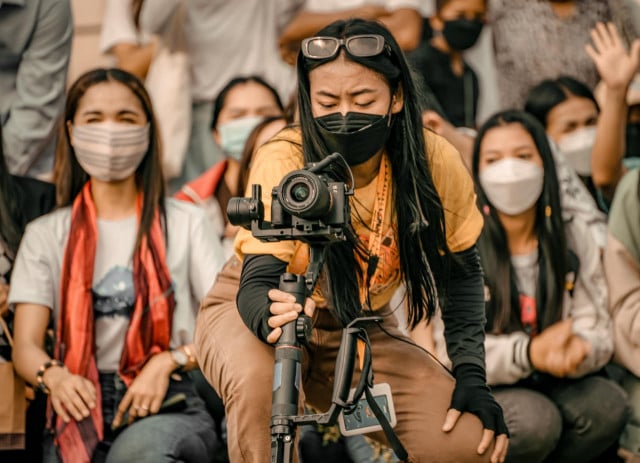 PHNOM PENH -- With the advent of the internet and social media, the media and video industry worldwide has been transformed in the course of a few decades. Having a passion for this field, Run Dany, a 22-year-old student majoring in English literature at the University of Cambodia, is determined to play a role in this industry so that Cambodia can be more competitive in the field on the regional as well as the world stage.
Dany currently freelances as a photographer, videographer, editor, creator and junior producer. In a recent interview, she talked about her journey so far in this field and her passion for it.
Meng Seavmey: You have been in the photo and video industry for more than a year now, and you seem to be very passionate about it. To you, what does "photography" mean?
Run Dany: Actually, the general definition of photography is the art of taking photographs. But I believe that different photographers give different meanings to photography. To me, photography is storytelling through photography. Photographers must have skills plus their own creativity to capture photos so that people are interested and take the time to know the story behind them. When people are able to grasp the story by looking at photographs, it means the photographers have skills. Moreover, when you can catch people's attention and they review your photos from the beginning till the end, it means you are creative.
Meng Seavmey: Everyone has a beginning in something and an inspiration that has led him or her to follow his/her passion. So, please tell us the story behind your decision to become who you are today.
Run Dany: I almost don't believe that I can be called a camerawoman, videographer, photographer, editor or junior producer. There was a time when I didn't know what all these were called. When I was a young student who always carried a DSLR [digital single-lens reflex] camera and was showing up at every event at school, I did not think it was a job, I was just enjoying myself back then.
People recognized me easily because they rarely saw a girl being a photographer, and I became popular because I made people happy by taking their photos. I could see people's smile, how excited they were to have beautiful photos of them taken, and how people had fun and enjoyed the event because they were going to have photos afterwards. So, I thought taking photos of people could really bring them happiness.
However, that was not how I found my role yet. I continued doing what I wanted to do every day until I started university life. I volunteered for a lot of special occasions to find myself. I used to volunteer for many roles beside photographer or videographer. I thought it was great, but I did not feel myself at all. Although completing the work well, the problem was that I did not have any passion for it, and I felt I was wasting my time. But I liked my job as a photographer and videographer. I was never tired of it even though I didn't get paid back then. I was always exited to do the job.
In 2021, I started to work in the industry as an editor and videographer at a small business shop. I did know how to shoot and edit a video, but I was not sure whether it was up to standard. Since I wanted to be one of the professional videographer, I was committed to learning from the seniors who had years of experience in the industry.
I spent about a year and a half training on my own, one year training to be a professional videographer and another six months training as a team leader charged with managing and running projects successfully. I have one favorite role model in media industry: Rithy Lomorpich who is a cool, inspiring creative director and a show producer at [the art NGO] Plerng Kob. She always inspires me to be myself and be a better me every day. She is also one of the reasons I have become who I am today.


Photo conceived by Run Dany for her portfolio to show her ability to create powerful, and intriguing, images. Photo provided by Run Dany.

Meng Seavmey: Why did you decide to choose this profession? And since then, you have done many projects both in photography and videography. Do you have any favorite project you wish to work on today or in the future?
Run Dany: I chose this profession because being a photographer or videographer can make people happy. The main reason is that I want to be a videographer contributing to developing the media industry in Cambodia. I am willing to keep on learning and researching filmmaking, television commercials, and to produce them as great as the international productions.
From my point of view, it is very important to produce great and high-quality videos and photos because to promote something of our country in the world, it depends on the skills of videographers and photographers to capture beautiful photos/videos reflecting reality. For example: If we want to promote Angkor Wat to the world, the photos uploaded to some websites or the internet must be amazing, like Angkor Wat in real life. Another example is a Cambodian famous rapper known as Vanda. His music is amazing with very high-quality creative music videos that went viral on the international stage.
Nowadays, I am more into producing TVCs [television commercials] and shooting events, concerts and music videos. I like doing short films as well. In the future, I wish to produce a video for the United Nation Human Rights in Cambodia, and I want to improve myself more to work on the big films in Cambodia. I intend to learn more about films.
Meng Seavmey: What are the challenges you have encountered as a photographer? Have you ever had a hard time in this industry because you are a woman? And if so, how did you overcome those obstacles?
Run Dany: The challenge I have encountered is that I don't have enough sleep and rest when a production is on the set. During some projects, the team needs to stay up late until morning. And when it comes to video editing, I believe that most of the editors are willing to keep on working instead of going to bed and keep the project pending. Moreover, it is a little bit hard, especially for a woman because there are more men in production teams. Still, we have to be able to connect and communicate with the team well.
To me, the biggest challenge is that I am afraid to sleep alone. There are some projects that require me to work in the provinces and I need to stay there for two or three nights. However, I have found a solution: I always ask a friend to go on vacation at the same place where I am on location, so that they can sleep in the same room as me—as Cambodians from large families who grew up in small homes are used to doing.
Even though I face many obstacles in my career, I think that nothing can stop me. I can say that the power of passion is really pushing me to follow my dream. Nothing is impossible, and there are no problems with no solutions. So, I believe that if we do not give up, we will always fulfill our dreams.
Meng Seavmey: Do you consider yourself a professional at this point? So far, what have you learned from being a photographer and as someone who loves photography?
Run Dany: I don't think that I can be called a professional yet, but I proudly think that I will be a professional photographer, videographer and senior producer in the future. I have learned and know that I have to be patient, calm, brave and smart at the same time to learn from the team, seniors and the international producers. Learning never stops.
Working in this industry, you need to be creative. And if you want to earn more income or to request more budget from clients, skills and creativity are needed. Your creativity will always be the priority. I have learned the value of each member in the team. We have to work as team, and we really need every member because for a project to run successfully, it depends on how much of a team the unit is.
Meng Seavmey: What are the factors that help you improve your skills in the media industry?
Run Dany: The factor that helps me improve skills is to learn more and do research every day. In this industry, you must be humble and patient to learn from the seniors. You must do more research when it is something new and integrate it into your next project. You should always be well-prepared, creative and open-minded.
You also have to ask and listen, try your best to complete the task, review the feedback to learn to better show your ideas, and also set your goals—your next step—by visualizing what you want to see yourself doing the next day. Moreover, do not complain when you do lots of work, do not be afraid to express your ideas, and do not hold back because of your mistakes but instead be willing to correct them and try to avoid repeating them.
Meng Seavmey: What advice would you give amateur photographers who want to work in this industry, including fellow women photographers? What should they be prepared to do to begin their journey?
Run Dany: My advice to the amateur photographers and the fellow female photographers would be that it is great, and it would be my honor that they are interested to work in this industry. People think that it is hard to work in this industry because you will not be able to get enough sleep. It is hard and it requires lots of passion about it. Only if you love it and you truly have a passion about it can you do it. But if you find that you truly have a passion for the field of photography or video, work hard for it because it truly pays off.
Things they do when they want to begin their journey in the photography industry can be: (1) enrolling into a media school, (2) applying for internships, and (3) self-learning. There are many roles in this industry, so they have to ask themselves which role he or she wants to play. They should do some research about the school as well to make sure to find a great school to learn about the field. After that, they can work at some organizations involved in digital media to apply and practice the skills they have learned at school, because practice makes perfect.
Moreover, they can intern at a media agency or train directly with a production team. If they are not able to find a media school, they can use other ways to train themselves such as volunteering to help a production team on a project to learn from them and staying humble while also showing their ability and vision to the team, as well as showing their passion and commitment while not complaining about any opportunity. They never know what they can receive from an opportunity, so they should try their best to do it. I think that it was the greatest start I experienced, starting with small steps.
Lastly, they should do self-learning by doing research every day on things they are curious about, trying not to keep the questions unanswered, and trying to find the answers as soon as possible. The sooner they get them, the sooner they'll improve themselves.
Meng Seavmey: What is your expectation for the photo and media industry in Cambodia?
Run Dany: My expectations would be for people [in the industry] to: (1) learn and understand more [about photography and videography] to be able to produce videos that are good enough so that we don't have to seek foreign producers anymore regardless of the type of video; (2) to produce high standard movie projects, and to shoot creative music videos and commercial videos that are internationally competitive; (3) and to join international competitions in the media industry.


This photo appears on the cover of Run Dany's photographer portfolio. Photo: provided by Run Dany.
Related Articles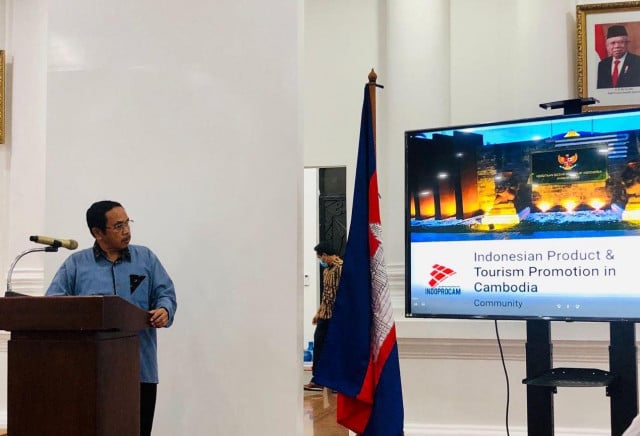 September 26, 2020 4:57 AM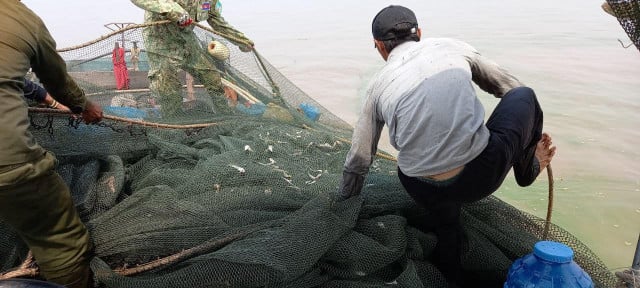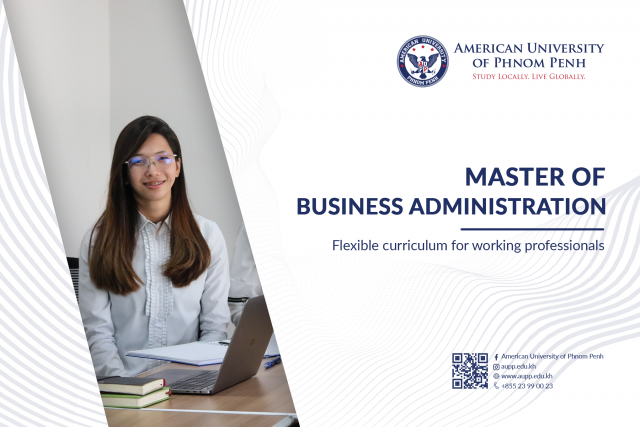 September 14, 2020 4:13 AM