Pierre Gillette — For the Sake of Journalism, and for Cambodia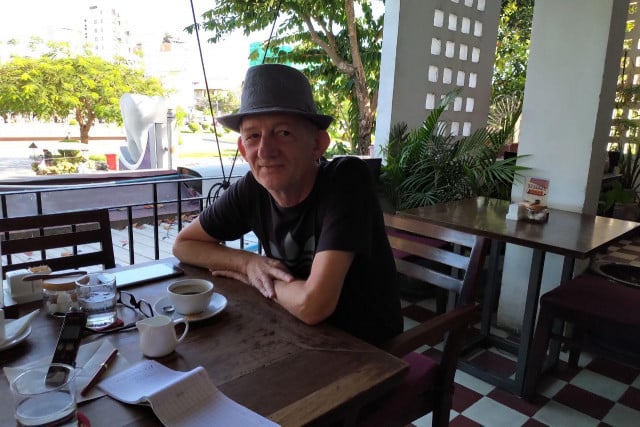 Michelle Vachon
December 21, 2019 3:25 AM
In 1943, as the Second World War was raging in Europe, the legendary French singer and songwriter Charles Trenet wrote a song he titled "Douce France," or dear and gentle France. It talked of peaceful country villages in which children ran happy and free: The world people hoped would still exist once peace had returned.

French journalist Pierre Gillette grew up in such a quiet village decades after the war, he said, with a farm-worker father, a factory-worker mother and basic countryside necessities.
An old village but in an area with new structures rebuilt since World War II as the region of Normandy had been devastated during battles between the allied forces and the Nazi-Germany army in the mid-1940s. The nearby port city of Caen where he later studied had been entirely rebuilt after the war.
So Gillette was fairly familiar with post-war conditions when he came to Cambodia in the 1990s, a country in which villages were trying to recover from conflict but also a genocide. Except that, as he found out as soon as he arrived, some soldiers were still waging war.
For about 12 years, Gillette was editor in chief of Cambodia's French-language daily newspaper Cambodge Soir.
"We worked with this newsroom team that was French and Cambodian," he said. "Because this was not a newspaper…of French reporters on Cambodia or of French reporters on the French in Cambodia: This was a newspaper on Cambodia published in French.
"We worked in teams of two: one Cambodian and one French journalists," he said. "At first, it was not that great because we were starting. It took some time to build a good team, but we got there."
The accidental journalist
After high school, Gillette had studied history at university but just "vaguely," he says. Being 16 years old, he did not really know what he wanted to do in life.
Until, that is, he started to work in radio.
In the 1980s, community radio stations started to spread in France, Gillette said. Some of them would cover regional news, others focused on specific music genres.
At first, Gillette covered the arts and cultural activities for radio, discovering contemporary dance, theater and poetry in the process, he said.
"It's from this point on that I started to really enjoy journalism," Gillette said. "I realized that…this job enables one to be in contact with those who create, with researchers, and so on.
"You met all manners of people in many different fields and learned so much," he said. "And what is fascinating is that…this work enables you to open doors in every direction.
"But first, one must listen…which is the most important thing," Gillette added.
In the course of the 1980s, radio stations became more institutionalized, adopting business models and set approaches.
Having difficulty making the transition, some of them ran into financial problems and had to lay off staff. Finding himself unemployed, Gillette switched to written press and soon was at a crossroads. While he had no specific plan for the future, he said, "I knew where I did not want to spend my life."
Having travelled in Africa and Southeast Asia during the 1980s, Gillette knew he wanted to live outside Europe. So when Sebastien Drans and other colleagues who had launched a press agency in Phnom Penh invited him to join them, he immediately did so.
Pierre Gillette, left, with Jean-Claude Braquet whose son Jean-Michel was held hostage and killed by the Khmer Rouge in 1994. (Photo: Pierre Gillette archives)
Covering a tragedy of war
Arriving in Cambodia in 1994, one of the first stories Gillette covered in July of that year was the kidnapping of three Western tourists—a British, a French and an Australian men in their 20s—by Khmer Rouge soldiers who had stopped in Kampot province a train going from Phnom Penh to Sihanoukville. Those soldiers were part of the Khmer Rouge forces that had rearmed in breach of the Paris Peace Agreement they had signed in 1991 and were still waging war in several parts of the country.
The Khmer Rouge soldiers had killed 13 Cambodians during the train attack and held the three foreigners hostages.
Gillette covered the visit of Jean-Claude Braquet, the father of French hostage Jean-Michel Bracket who came to Cambodia to try to have his son released. While the media in France were eager to get quotes from him, Gillette who spent a great deal of time with him said he made sure that his grief was not being exploited.
In spite of efforts made to negotiate the release of the three men, they were executed by the Khmer Rouge in September 1994.
Cambodge Soir and its legacy
Gillette went back to France in November 1994 only to return a few months later to join the staff of Cambodge Soir, a daily French-language newspaper that was being launched.
Shortly after his return, he took over as the paper's editor in chief in 1995. He would remain in that position until his resignation in January 2007. Cambodge Soir would become a weekly newspaper around October 2007 and shut down in September 2010.
Cambodge Soir reported on Cambodia in French, Gillette stressed. Its focus was the country—not the French community or the country as perceived by the French, he said.
The newspaper also adhered to the fundamental rules of journalism: Its journalists reported events seen and facts proven, Gillette said.
"Most of the [Cambodian] journalists who worked at Cambodge Soir still are in the field today," he said. "This means that it opened doors for them, and also that it made them want to remain in the field.
"The work we did together produced something that lasted…And that makes me feel great," he said.
Some former Cambodge Soir journalists went on to launch Thmey Thmey and still manage the online news publication that now publishes both in Khmer and English. Gillette lends them support and assists with training whenever needed.
Many photographers who started at Cambodge Soir have also remained in the field such as Mak Remissa, a photojournalist who is now with the European Pressphoto Agency (EPA).
Lending a hand with a biography
In 2015, Gillette co-authored Hay Ly Eang's memoirs "Beyond the Cambodian Storms" that was published in French, English and Khmer through Sipar book publishing in Phnom Penh. Ly Eang worked to obtain the Ecocert International organic certification for Cambodia's palm sugar as well as the "protected geographical indication," or PGI, for palm sugar and Kampot pepper, which he now sells internationally through his company Confirel. Ly Eang also opened the pharmaceutical factory Pharma Product Manufacturing in Phnom Penh in 2004.
Gillette continues to occasionally help with copy as he agrees with Ly Eang's business and ethical philosophy.
A busy life in a special land
Come to join friends who were launching a press agency in the early 1990s, Gillette has lived in Cambodia for decades. "This is not a country of adoption.
"This is a country one gets attached to…because one has [Cambodian] friends…and then time goes by," he said.
Gillette will soon celebrate his 26th year in Cambodia.
Related Articles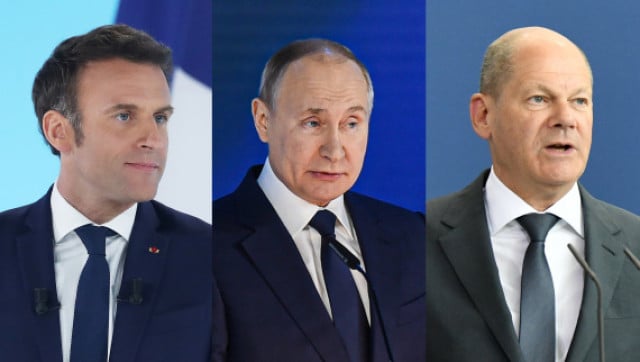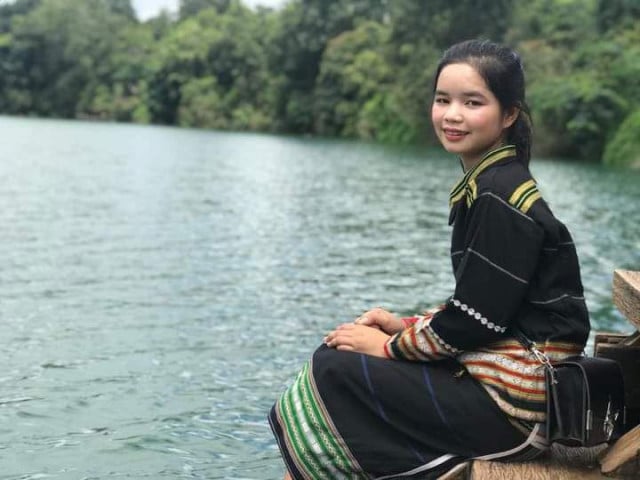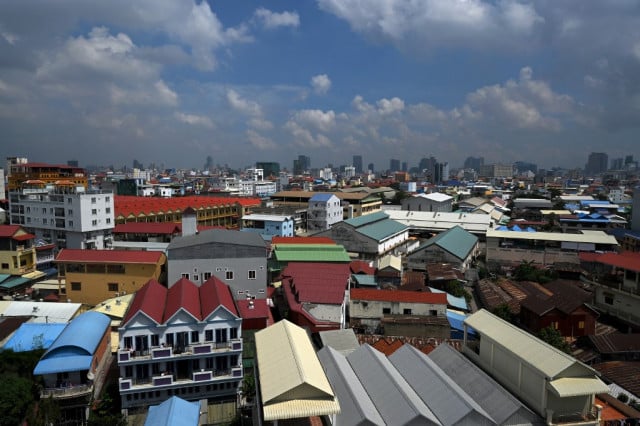 December 26, 2021 11:51 AM