Pin Peat Master Tep Mary Passes Away, Aged 90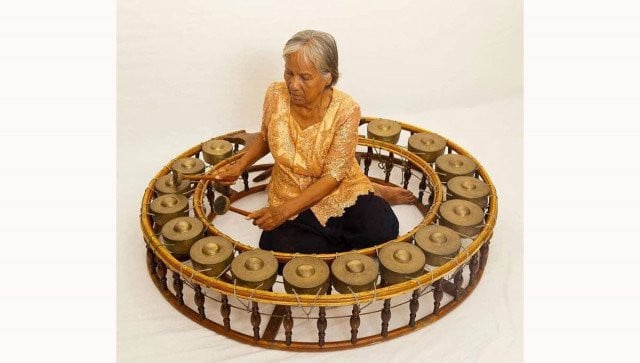 A veteran of the traditional Khmer music form Pin Peat, Master Tep Mary died of natural causes in her residence in Kandal Province on Oct. 9, her family confirmed
PHNOM PENH--Master Tep Mary, a talented Pin Peat musician who played in the Royal Palace prior to the Pol Pot regime, passed away at the age of 90 on Oct. 9, 2021, in her hometown, Kandal Province. Her family have said that she died of natural causes.
Her body was cremated this morning on Oct. 11, and a 7-day ceremony—a Khmer Buddhist traditional ceremony—will be held on Oct. 15, according to Ros Sithon, a niece-in-law of Master Tep Mary.
"After retiring, she [Tep Mary] returned to her hometown in Roka Kong commune, Muk Kampoul district, Kandal Province. She had a husband but had no children," Sithon stated. "She used to live with a niece, but her niece died. So, after she retired, she lived with me and my husband. My husband and I are all her niece-nephew-in-law.
"She had so many students that I cannot count them. When she discontinued her music career, she did not bring any musical instruments with her. She raised orphans and poor children as well as taught them Pin Peat music."
A centuries-old music form, Pin Peat is a form of orchestra or musical ensemble that was traditionally played in royal ceremonies. But following the Khmer Rouge, such musical expertise was violently taken from Cambodia, leaving only a few remaining Pin Peat masters such as Tep Mary.
Master Tep Mary was born in Muk Kampoul District in Kandal Province in 1933. She started learning traditional music at the age of 11 from her uncle, Ya Long. After her uncle got a job as a music teacher in the Royal Palace in Phnom Penh, Tep Mary went along to continue her musical studies and later also became a musician at the Royal Palace.
Playing traditional Khmer music for most of her life, Tep Mary specialized in Pin Peat music, which is one of the oldest musical orchestras in Cambodia.
After the Khmer Rouge regime, Tep Mary survived but her husband was killed.
In 2008, she told the Phnom Penh Post, "It was very risky to be able to play music during the Pol Pot regime. I lied and said that I could not play music because I was afraid that I would be killed if anybody found out about it."
Mary returned to Phnom Penh after the fall of the regime where she continued her musical education. She also learned shadow puppetry with Chheng Phon, a prominent dramatist and professor of Cambodia, who passed away in 2016.
In 2003, Mary was invited by the Cambodian Living Arts to teach Pin Peat music.
"I am proud of my achievements, and I try to pass my knowledge on to the younger generation," she told the Phnom Penh Post. "I don't know whether they will keep the traditions alive but I try to teach them the best I can.
"I think that Khmer music is unique, and I hope that the tradition will continue into the future, but if Cambodian people don't care about it I am afraid that it will be lost forever," she said.
Related Articles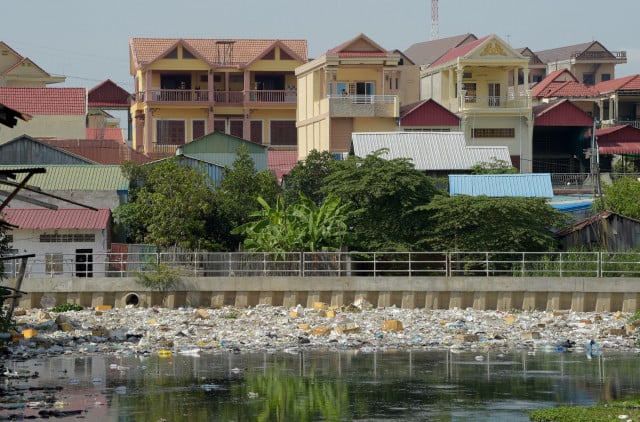 December 15, 2021 5:27 PM