Plea for Care as Typhoon Noru Adds to Flooding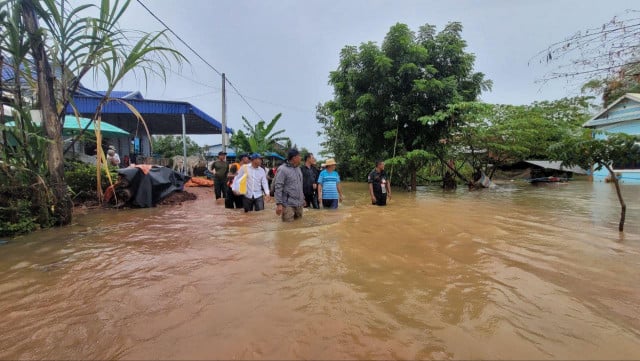 Phnom Penh – Thousands of homes and roads have been flooded as the effects of typhoon Noru hit Cambodia. Thousands of hectares of rice fields in many provinces have been submerged.
Flooding is affecting 15,201 families in seven districts in Kampong Thom. Of these families, 226 have been affected seriously and have moved to safe places.
The other provinces hardest hit are Siem Reap and Banteay Meanchey.
Soth Kimkol Mony, spokesman for the National Committee for Disaster Management, said this year was of particular concern because Cambodia was not just affected by yearly flooding but by rainfall from Noru.
Siem Reap, Banteay Meanchey, Kampong Thom, Preah Vihear reported flashfloods which submerge rice fields, homes and property.
"We have to be more careful. Especially, citizens need to follow the notification from the ministry and take care of their children from flooding," he said.
"We try our best to help citizens by providing up-to-date information, preparing materials for evacuating people to safety. Officials will continue to check the situation and help people to be more vigilant, particular from drowning," the spokesman said.
About 5,000 families living in five districts of Banteay Meanchey province had been affected by the floods.
Leap La, Deputy Director of Banteay Meanchey Provincial Administrative Office, said that the flood affected 5,119 families, equivalent to 23,857 people. Four people had drowned in Phnom Srok, Mongkul Borei, Preah Net Preah, Malai.
"All were middle-aged and drowned due to lack of caution." Leap La said. "Some motorcyclists fell, some got drunk and walked carelessly which cause them to drown."
As of Sept. 27, floods have affected more than 25,540 hectares of rice fields, 16 pagodas, 33 schools and 234 roads with a total length of 163 kilometers.
Authorities have evacuated 233 families, or 729 people, to safety.
Nine out of 12 districts in Siem Reap have been hit by floods which have affected more than 8,000 families, a lot of infrastructure and dozens of hectares of crops.
The Siem Reap Provincial Administration said that from Sept. 17 to 24, flooding affected 8,444 families living in 245 villages.
Districts affected by the floods are Srey Snom, Kralanh, Chi Kreng, Angkor Chum, Warin, Puok Sotnikum, Prasat Bakong and Angkor Thom.
The administration said that as of Sept. 24, nearly 6,000 homes had been flooded, 29 seriously. At the same time, 73 schools, six health centers, 18 administrative buildings, 16 pagodas and two markets were flooded.
More than 146 km of roads were flooded and nearly four kilometers were damaged. The floods severely affected more than 270,000 hectares of irrigated rice and more than 4,000 hectares of cassava.
In Oddar Meanchey​ about 500 families were evacuated.
The Department of Public Works and Transport of Preah Vihear province issued a notification on Sept. 26 on the temporary suspension of traffic of all types of trucks on National Road No. 9 in Mlou Prey village between km 560 and km 561.
Kampong Thom Provincial Department of Public Works and Transport issued a notification on the temporary suspension of all types of truck on National Road No. 6 from km 220 to No. 224 km in Trach village, Stong district, and provincial road No. 264D in Banteay Stong commune, Stong district and provincial road No. 264G, Ta Treal village, Stong district, to prevent accidents and damage to roads and bridges.
Kun Kim, first vice-president of the National Committee for Disaster Management, called on the provincial disaster management secretaries, especially in all flood-prone provinces, to be ready 24 hours a day to help the people.
He told them to remember the words of Prime Minister Hun Sen that no one should be harmed because the authorities did not know about it..
Kun Kim also called on people in flood-prone areas to be prepared to evacuate to safer areas and to raise property to a higher level to avoid flooding, and contact authorities immediately when their homes are threatened by flooding.
The Ministry of Water Resources and Meteorology said on Sept. 28 that water levels were rising at at Mekong, Tonle Sap and Tonle Bassac hydrological stations.
Water levels in Tonle Sap Lake-Krakor and Kampong Luong stations were 6.91m, 0.07m higher than on Tuesday.
Related Articles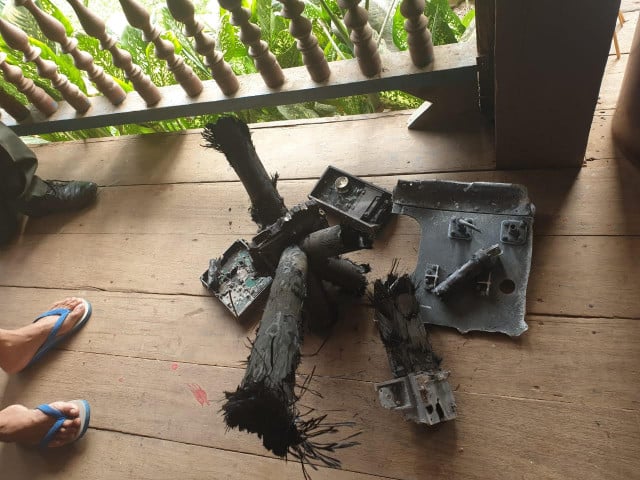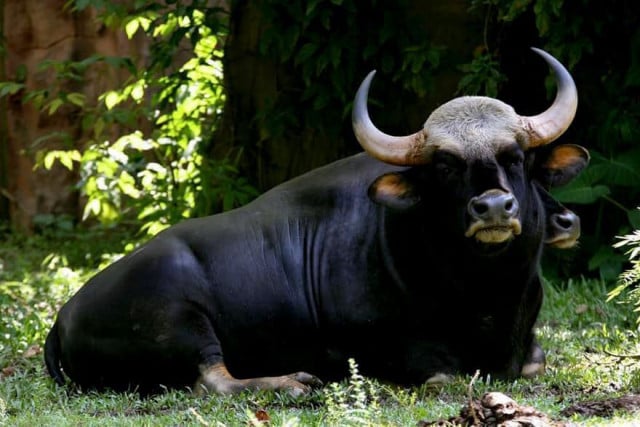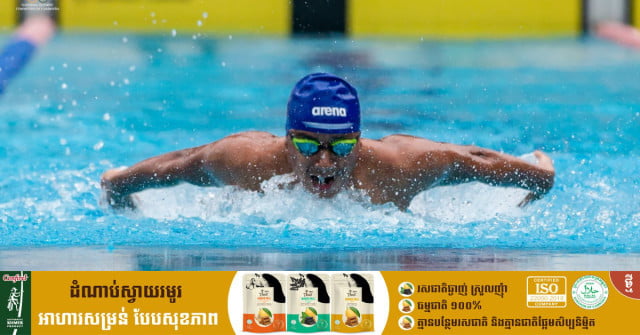 September 26, 2023 6:15 PM