PM Calls Out Minister over Wages Dispute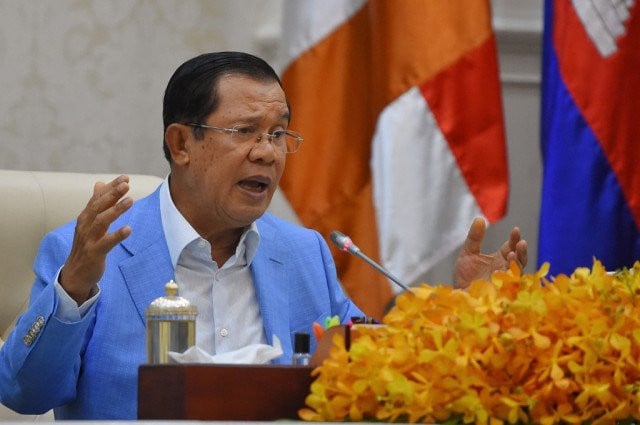 PHNOM PENH – Prime Minister Hun Sen has ordered the Ministry of Labor to speed up payments to workers at the centre of a dispute with a factory owner.
About 300 workers at the Canterne factory in Khan Por Sen Chey, Phnom Penh, are seeking their final wage, seniority pay and year-end salary.
The dispute arose during the COVID-19 outbreak, with the employer announcing that there were no wages for the workers due to a lack of orders.
The PM voiced his instructions to Labor Minister Ith Sam Heng at a graduation ceremony for students from Puthisastra University on Aug. 17. Sam Heng was not present.
Hun Sen said the minister had been given money to solve the problem for the workers.
"Why did you not do it?" he asked Sam Heng. "The government gave money to solve the problem for the workers first and then deal with the factory owner later."
Without mentioning the name of the factory but disclosing that its owner is Malaysian, the PM said nearly 300 factory workers went to the cabinet and filed a petition asking for intervention nearly two months earlier but there had been no answer.
Labor Ministry spokesperson Heng Sour identified the factory as Canteran Apparel Cambodia.
"The minister is preparing to complete the work according to the Prime Minister's recommendation within this week," Sour said.
"The benefit that workers will receive is their final wage, seniority pay, and the remaining year-end salary. This benefit varies from worker to worker depending on his/her seniority and individual salary."
Canteran workers filed a petition to the Labor Ministry on May 23 to find a solution and demanded the company comply with the labor law, to no avail.
Sour said the ministry will use the funding from the government now and seek repayment from the employer later.
Related Articles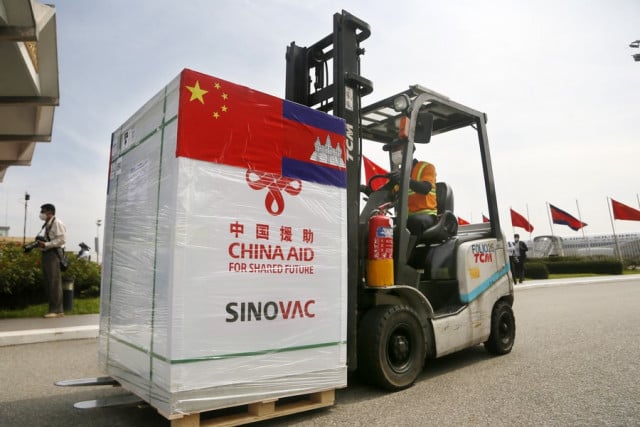 November 18, 2021 6:32 PM