PM Credits China for Games' Stadium Success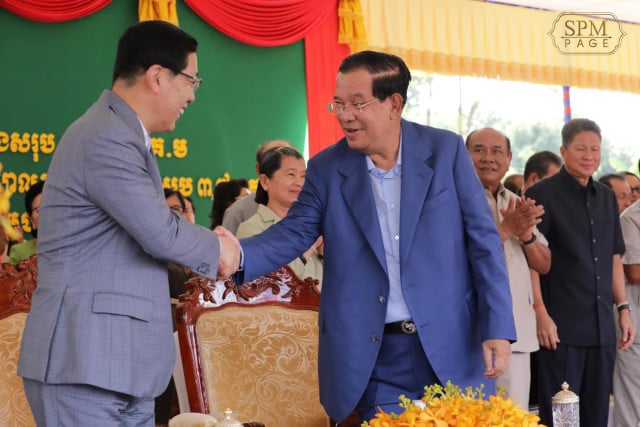 PHNOM PENH — PM Hun Sen has thanked China for helping build the Morodok Tech National Stadium, used by Cambodia for the smooth hosting of the SEA Games and Para Games.

He was speaking on June 7 during the groundbreaking ceremony for the Phnom Penh-Bavet expressway and bridge crossing the Mekong river.

"It would have been difficult for us to find a place to host the Games and the opening and closing ceremonies if our Chinese friends did not contribute $150 million to the construction of this new stadium," he said.

The Games were hosted for the main purpose of friendship, welfare and good hospitality.

Hun Sen said he wanted to improve the sense of togetherness and relationships among the 650 million people in ASEAN through sports.

Cambodia now has 43 medals from the Games, including six gold, twelve silver and twenty-five bronze.


Related Articles