PM Encourages People to Have More Children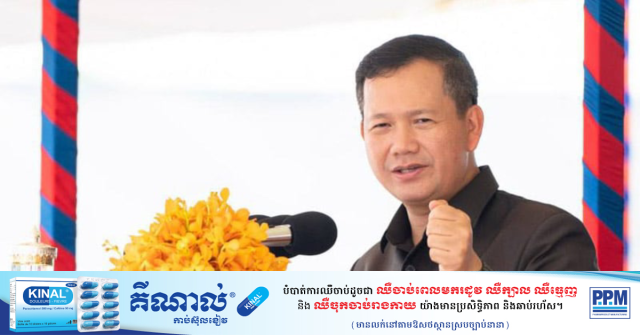 September 19, 2023 5:00 PM
PHNOM PENH – Prime Minister Hun Manet on Sept. 19 said Cambodia would need to find a balance between economic growth and the aging of its population, calling for Cambodians to have more children.

Talking before more than 18,000 workers in Bati district, Takeo province, he recalled that the share of people over 60 years old will necessarily increase as long as the country keeps developing.

According to estimates from the United Nations Development Program (UNDP), around 21 percent of the Cambodian population will be 60 years and above by 2050, compared to 8.9 percent in 2019 and 5.25 percent in the early 2000s.

Prime Minister Hun Manet called for a review of the data. While 2050 is still 27 years from now, he said it is important the country keeps an important workforce to maintain its economic growth.

"We need to reconsider the demographic policy," PM Hun Manet said, to prevent the retired population from exceeding the working population.

According to the 2019 census from the National Institute of Statistics, the latest available, fertility rate stood at 2.5 children per woman, above the replacement level which is between 2.1 and 2.3 children per couple, depending on the level of development of the country.

Replacement level defines the fertility level at which a population replaces itself.

"If we want a workforce for the future, we need to think about having children from now on without waiting for 2050," the PM said, raising examples of Singapore and Japan, which have demographic issues because of their aging population.

According to the 2019 census, Cambodia's population stood at 16.1 million in 2019. This figure is projected to grow to 18.5 million in 2030 and 20.4 million in 2050.

Originally written in Khmer for ThmeyThmey, this story was translated by Nhor Sokhoeurn for Cambodianess.
Related Articles