PM Hun Sen Addresses UNGA, Decries Unfair Treatment by Major Countries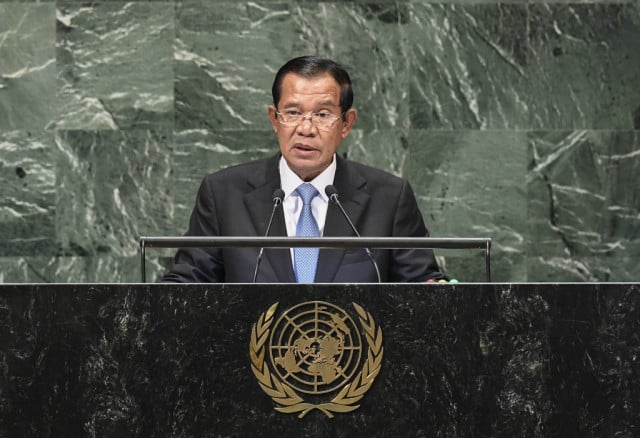 Sao Phal Niseiy
September 27, 2020 12:33 PM
He stressed that small countries are often the most affected by major powers' conflicts
PHNOM PENH--Prime Minister Hun Sen on Sept. 26 deplored what he described as the major countries' unfair treatment of small nations in his virtual address at the 75th United Nations General Assembly (UNGA).
"Unfortunately, all too often, depending on the political ambition and hidden opportunistic agenda of some countries, Cambodia had to deal with hypocritical double standards, biased and politically-motivated decisions: in short, injustice," Hun Sen told the UNGA.
As a small country wishing to see peace maintained, Cambodia can fully play its role in the international community only when the rules governing international relations and systems are impartially maintained, he said.
As an example of a historical "déjà vu" brought about by an injustice, Hun Sen went on the recall the liberation of the country from the Khmer Rouge regime 41 year ago after which most members of the international community continued to turn their back on Cambodia leaving, he said, "traumatized and exhausted survivors to rebuild the nation from scratch.
"Quite ironically, it was these very same survivors who were being punished by a majority of UN member states while allowing the Khmer Rouge executioners to occupy the Cambodia seat at the UN," Hun Sen stressed. The prime minister was referring to the fact that, after the Vietnamese army along with a Cambodian contingent ousted the Khmer Rouge regime in January 1979, China and many western countries recognized the Khmer Rouge as the legitimate leaders of the country.
These same governments, Hun Sen said, which denied Cambodians access to food, health, education, housing, development and peace for 12 long years, preach relentlessly about democracy and human rights.
During his speech, the prime minister also lambasted the European Union's partial withdrawal of Cambodia's trade preferential treatment, which was done in a time of crisis, he said. This took effect in August 2020.
"I believe history repeats itself in the case of the EU's withdrawal of the EBA at a time when Cambodia struggles to survive amid the COVID-19 pandemic," Hun Sen said. This is leading to the same struggle Cambodia took on 40 years ago, he said, "[to] defend what it believes is the rightful path, that is, to defend our sovereignty and to protect our so hard-won peace."
Warning of a New Cold War
During his speech, Hun Sen touched upon several issues including committing to global climate-change and environmental sustainability measures as well as the importance of peace.
He also warned of the emergence of a new cold war that, he said, could possibly bring back the division created by political ideologies, which puts small countries such as Cambodia in a very perilous situation.
In fact, global order has already been greatly damaged, he said. "The possibility of a so-called New Cold War has also become a significant concern because this small country, once caught in the midst of the Cold War conflict, ideological rift and nationalist fanatism paid a very high price," Hun Sen said.
"Thus, we must outright reject any attempt to allow tragic history to repeat itself," he stressed.
Hun Sen also pointed out the issue of degradation of the international arms control governance, which increases the threat of armed conflicts and nuclear risks, and the alarming shift from multilateralism to unilateralism.
There is, he said, "[t]he shift in doctrinal military and political policies towards the idea of waging war as a mean to maintain one's own supremacy, which is an unacceptable act."
The prime minister also criticized the unilateral sanctions and frequent interference in domestic affairs of small countries by some major powers that, he said, undermines the principle of rights to self-determination as well as sovereignty enshrined in the UN charter.
Related Articles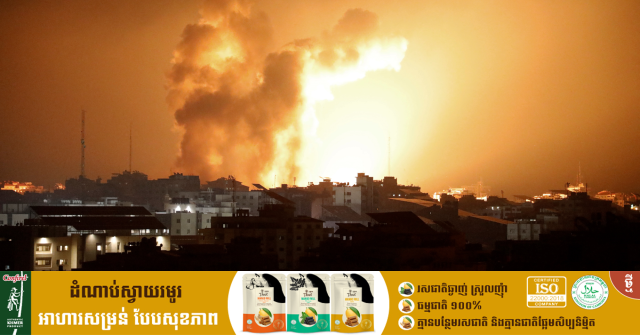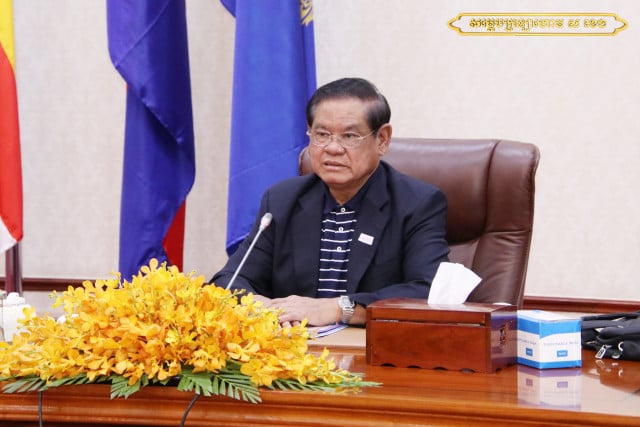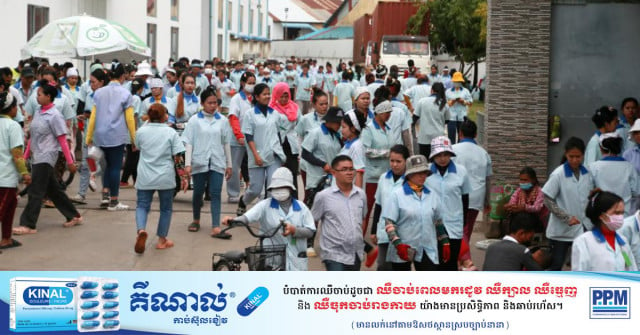 September 29, 2023 4:37 PM