PM Hun Sen and Son Hun Manet Congratulate President Xi Jinping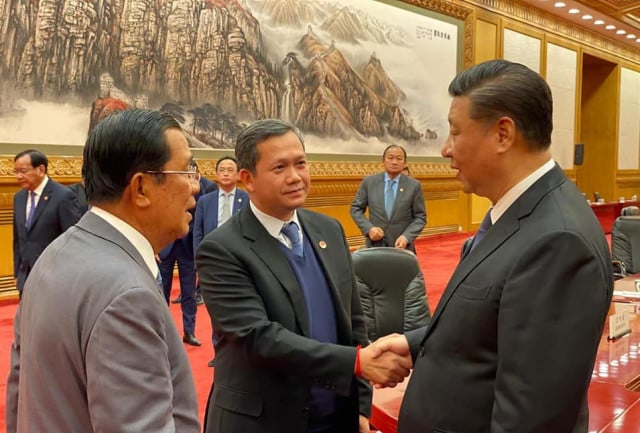 PHNOM PENH – Prime Minister Hun Sen and his oldest son, Hun Manet, sent congratulatory messages to Chinese president Xi Jinping after he was re-elected as General Secretary of the Chinese Communist Party (CCP), the most influential position in the Chinese political system.
"I wish to extend, on behalf of the Cambodian People's Party (CPP), my heartfelt congratulations to your Excellency. I would also like to take this opportunity to offer my sincere felicitations to all leaders and members of the CCP for the successful conclusion of the 20th CCP National Congress, which will provide new momentum to building China into a great modern socialist country," Hun Sen wrote in his message dated Oct. 23.
Xi Jinping, 69, was re-elected for a third term as General Secretary of the Communist Party of China at the 20th Party Congress on Oct. 23, 2022. Such an election is unprecedented in Chinese history and makes Xi the longest-lasting ruler since Mao Zedong.
Xi would then be re-elected as China's president, a mostly honorific title, in March 2023.
Hun Manet, president of the central youth of the Cambodian People's Party, also congratulated President Xi, saying the outcome of the 20th CCP National Congress will contribute to China's march toward modernity and the building of more advanced socialism with Chinese characteristics.
"China's development miracle has also triggered upward spiral for global growth, especially in developing countries," Manet wrote in a letter dated Oct. 23.
In December 2021, Manet was nominated by the CPP's central committee as the party's next candidate to the premiership, when his father would no longer want to be Cambodia's prime minister. Manet has since then multiplied meetings with regional top leaders.
In its greetings to China's leader, Manet stressed the benefits the CPP's action brought to humanity, helping to create a "community for the shared future for mankind."
"I have no doubt that with your wisdoms and able leadership, the CCP will continue to make more historic achievements for the Chinese people and beyond," he wrote. "As the representative of the Central Youth of CPP, I fully commit to further advance the CPP-CCP traditional friendship and the Cambodia-China Comprehensive Strategic Partnership of Cooperation for the interest of our people."
Cambodian-American political analyst Ear Sophal said he found it interesting that not only Hun Sen but also the president of Russia Vladimir Putin was also very eager to congratulate President Xi. He said China is not democratic, and it is unfortunate that Cambodia falls over itself trying to congratulate this.
"It sets a bad example, but Cambodia is highly experienced in this area," he told Cambodianess via email. "Cambodia and the Cambodian People's Party can continue to prostrate themselves in from of President Xi and hope that yet more benefits (crumbs) will fall from his table into their mouths. It is about money and power."
Heng Kimhong, head of research and advocacy at the Cambodia Youth Network (CYN), said these congratulations can further show the great relationship with China.
"I think Chinese influence in Cambodia will keep increasing as China continues to build closer ties with Cambodia to have the opportunity to expand its reach in the region," he said on Oct. 24.
In his congratulation letter, Hun Sen also stated that Cambodia and China have good relations and close cooperation due to the traditional friendship and close ties between the Cambodian People's Party and the Chinese Communist Party.
Over the years, the Cambodian CPP and the Chinese CCP have strengthened steel ties, which has steadily improved Cambodia-China relations for the benefit of the people of both countries, he wrote, adding that he is looking forward to deepening the traditional friendship between the two parties.
Kimhong of CYN said both ruling parties might want to strengthen their ties as a mechanism to support each other in a long-term manner since the Cambodian political environment is not popular in western countries.
The 20th Congress of the Chinese Communist Party opened at the Great Hall of the People in Beijing on Oct. 16 and closed on Oct.
Related Articles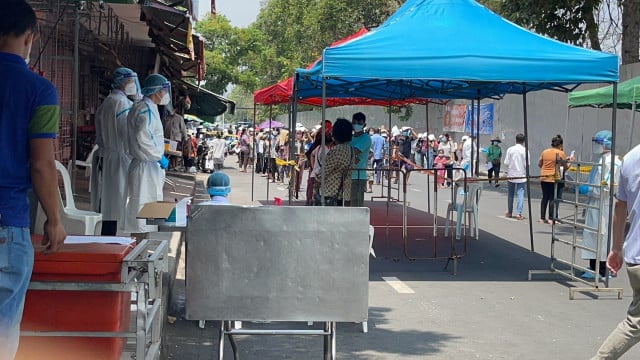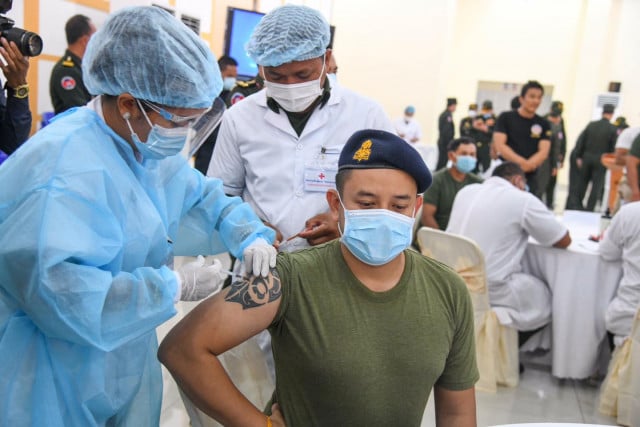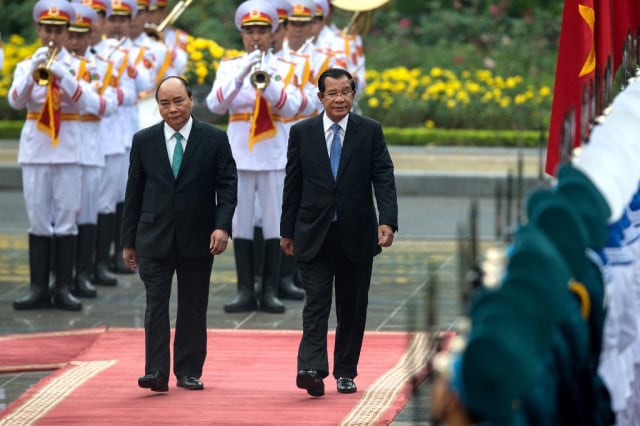 December 16, 2019 12:50 PM