PM Hun Sen Calls Off Arrest of Social Analyst Seng Sary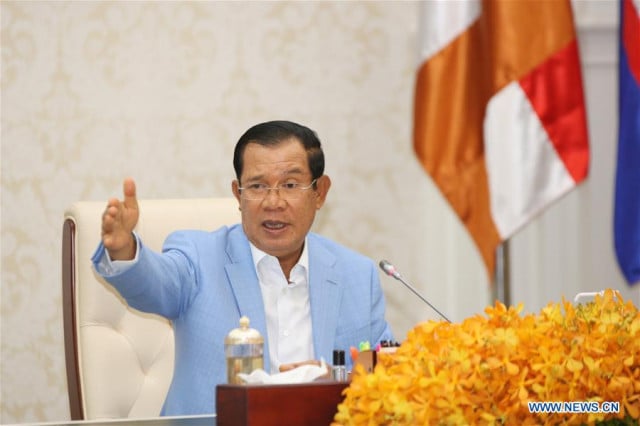 September 20, 2021 3:30 PM
After implicitly threatening to have Seng Sary arrested last Friday, Prime Minister Hun Sen has u-turned, saying that he finds the analysts' research acceptable and retracts earlier calls for his arrest
PHNOM PENH--Taking to his official Facebook page on Sept. 20, Prime Minister Hun Sen requested the judiciary to stop pursuing Seng Sary, a social and political analyst who recently assessed the potential for a national unity government in Cambodia consisting of various political parties.
Sary's analysis of the possibility of a new form of governance in Cambodia seemingly angered Hun Sen, who—while speaking at the inauguration ceremony of the COVID-19 vaccination campaign for children aged 6-12 on Sept. 17—used his platform to threaten various critics of his regime.
However, over the course of the weekend, Hun Sen appears to have cooled his tone towards Sary, who currently resides in Thailand after his independent analysis of Cambodian politics reportedly put him at risk of falling victim to the long-running crackdown on dissent that Hun Sen's government has orchestrated.
"After listening carefully to Dr. Seng Sary's interview with the Cambodia Daily on September 18, 2021, explaining the purpose of the analysis of the six scenarios made on July 21, 2021, as a 'Scenario Analysis', [I consider] the explanation is reasonable and can be accepted," Hun Sen wrote on his Facebook page on Sept. 20.
He then called on the judiciary to annul the arrest warrant that had been posted for Sary and wrote that he encouraged the analyst to continue his research.
"I also call on Dr. Seng Sary's wife, children, and parents not to worry," Hun Sen added.
The bizarre saga stretches back to July 21 when Seng Sary published his thoughts on whether six forces could be combined into a national unity government that would include former opposition leader Sam Rainsy.
Rainsy, currently exiled in Paris, France, has continued to apply scrutiny to Hun Sen's government after his own party, the Cambodia National Rescue Party (CNRP) was dissolved by the Supreme Court in 2017 as part of Hun Sen's crackdown.
However, Sary had suggested that former CNRP supporters, along with younger Cambodians and others known to oppose Hun Sen's 36-year rule could form an alternative alliance against the ruling Cambodian People's Party (CPP), potentially from outside of the country.
Sary also noted that a national unity government could include people from within the CPP, the armed forces and the international community. It is unclear which element Hun Sen found it necessary to threaten Sary with arrest over, but the prime minister's response last week was blunt.
"These six points are the condition for forming a government outside the country," Hun Sen said on Sept. 17, where he implicitly threatened to have Sary arrested in Thailand. "As long as the case is related to an armed movement, the government outside Cambodia must be arrested."
In response to Hun Sen's 180 flip on his arrest, Sary today also posted on his official Facebook page, saying that his family did not have to worry about being accused of having a traitor family member.
"Mother can go to the pagoda on the upcoming Kan Ben days and mother does not have to worry about anyone saying you have a son as a traitor!" Sary wrote. "My dearest wife, you can open the door for our children to go and play outside the house."
When asked how he felt in response to the sudden shift of tone from Hun Sen, Sary said the stop to his arrest was because Hun Sen had understood his intention in analyzing the six scenarios regarding a national unity government.
He said his analysis only aimed to contribute to creating an understanding of the political evolution and political changes possible for Cambodia.
"When Samdach [Hun Sen] saw my explanation, he probably understood this problem," Sary said. "Today, I saw the statement made by Samdach [Hun Sen] on his Facebook page to excuse my analysis."
He added that after seeing Hun Sen's statement, he felt a little bit safe but remains concerned for his safety.
"I hope the court will heed the call of the head of government [Hun Sen] to drop the charges against me," Sary said. "But so far, I have not seen the arrest warrant nor the drop of the charge against me. therefore, I still have some worries."
Sary's concerns are far from unfounded. Hundreds of former opposition supporters, journalists, activists and environmentalists have been rounded up in recent years and many have faced lengthy jail sentences for providing their own critiques of government.
In July 2021, Rainsy also suggested that a national unity government, as what is currently being formed in and beyond coup-stricken Myanmar—where General Min Aung Hlaing staged a coup to oust Aung San Suu Kyi on February 1, 2021—could be a solution to Cambodia's long history of one-party rule.
This is not the first time that Rainsy's actions in exile have aggravated Hun Sen and his government. In late 2019, Rainsy pledged to return to Cambodia along with other senior CNRP officials such as Mu Sochua, but was blocked from doing so when Hun Sen requested Thailand blacklist the opposition figures from transiting to Cambodia through Bangkok or any Thai land borders.
Rainsy's attempts to return home were also derided as a "color revolution" by the CPP after he called on the armed forces to lay down their weapons and join him. While unsuccessful in stepping foot in Cambodia for the first time since his most recent period of exile, Rainsy has continued to call out the flaws in Cambodia's governance and has remained one of Hun Sen's most vocal critics.
As such, his calls for a national unity government has been met with legal threats from Chin Malin, a spokesperson for the Ministry of Justice.
Malin claimed that Hun Sen's government was "legitimately elected," making the formation of any new government illegal. Observers of the 2018 election regarded it as neither free, fair nor democratic, with the CPP sweeping all 125 seats in the National Assembly.
Others within the government simply dismissed Rainsy's latest proposal, with Sok Eysan, a spokesperson for the ruling party, telling reporters that, "The yearning to create something called the national unity government is a daydream."
Related Articles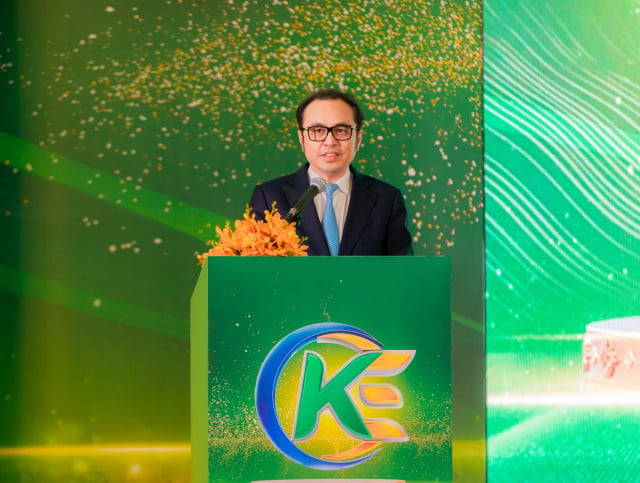 December 11, 2022 10:55 AM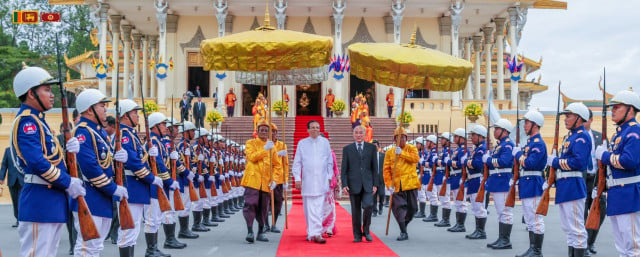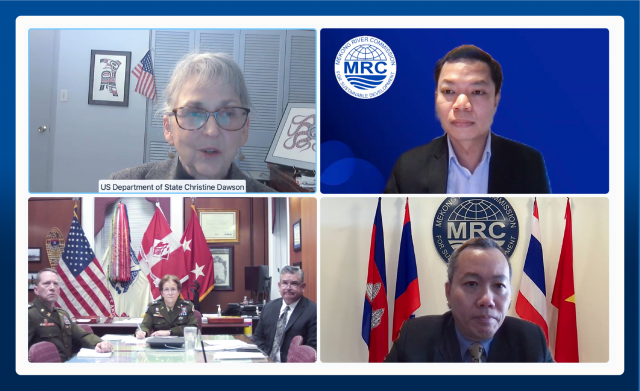 December 10, 2021 11:32 AM