PM Hun Sen Lashes Out at Foreign Diplomats, Again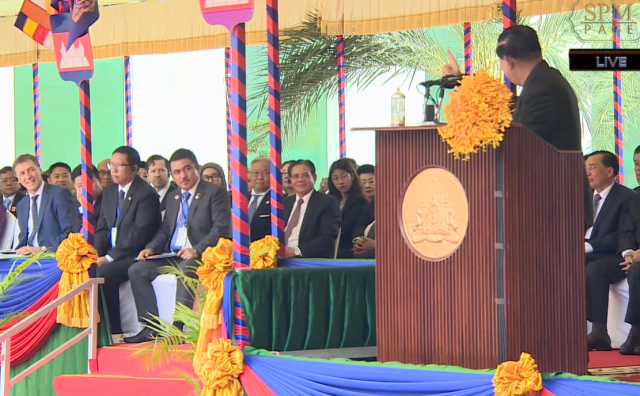 PHNOM PENH – Prime Minister Hun Sen publicly warned foreign embassies not to interfere in Cambodia's affairs two days in a row, exactly two months ahead of the general elections – which will be held on July 23.
"I do not want foreign interference in Cambodia's issues. Please, do not associate your countries with Cambodia's affairs," he said on May 23, while speaking at the inauguration ceremony of Calmette Hospital's new building in Phnom Penh.
French Ambassador Jacques Pellet et Japanese Ambassador Ueno Atsushi were both attending the ceremony.
"From now on and until the election, please all of you be silent," he said, referring to foreign diplomats in Cambodia. "Let me use the local rules to deal with democratic issues in Cambodia."
He said that political prisoners were imprisoned following the court's rules and added that he was about to request a royal pardon from King Norodom Sihamoni for some cases, but did not do it because of the interference of some foreign diplomats in Cambodia's internal affairs.
He seemed to refer to opposition leader Kem Sokha who was sentenced in March to 27 years of prison for treason charges.
"Yesterday I spoke in front of the Chinese ambassador but today I speak in front of all of you, Japanese and France and other ambassadors here," he said.
"Why would I trust you? You work with me [but] at the same you also worked with a prisoner. Do you think [of] who am I? Do you think I'm a child? Do you think that you can handshake and stand on my feet?" Hun Sen asked.
"No, I clarify to all of you. Don't do such politics in the future."
"Whoever dares to intervene for any individual, that individual will be subject to a full sentence in prison without commutation or pardon," Hun Sen told foreign diplomats.
The day before, the prime minister already made similar comments while speaking at the inauguration of a tire factory in Sihanoukville on May 22.
He said that Western diplomats have insulted him in the past by visiting detained opposition leader Kem Sokha.
"In the future, don't be arrogant again in the application of your foreign policy. [You] should understand it," the prime minister said.
"It is because of you, you made me not trust you. Therefore, why should I do work that is in favor of you?"
Related Articles
December 29, 2021 9:32 AM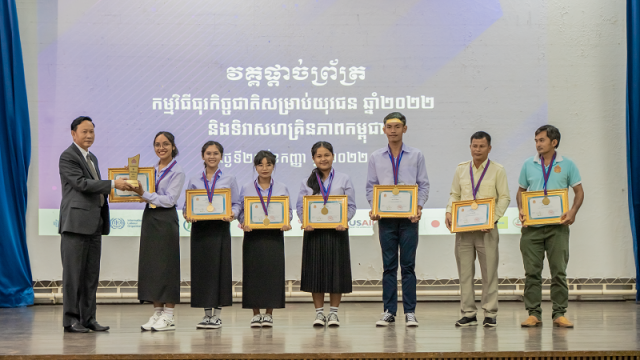 September 22, 2022 11:01 AM