PM Hun Sen: Pchum Ben "a Test for Reopening"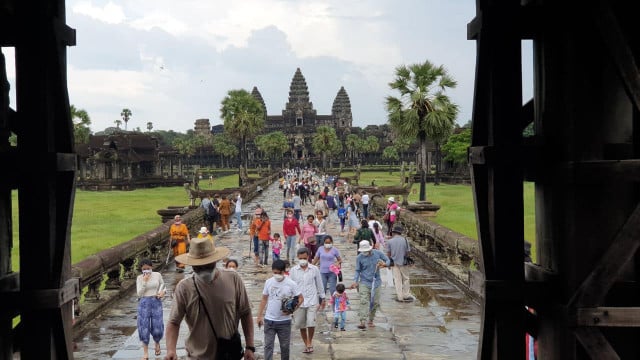 Prime Minister Hun Sen said that Cambodia may be able to reopen in COVID-19 cases remain low after the Pchum Ben holidays while Phnom Penh mandated vaccine cards for access to establishments
PHNOM PENH--Prime Minister Hun Sen on Oct. 6 announced that the Pchum Ben holiday will be a test for whether Cambodia can reopen, with the number of COVID-19 cases linked to Cambodians travelling over the festival to be the determining factor.
In a special national address marking Ancestors' Day, known as Pchum Ben Festival, Hun Sen said that he has allowed people to travel and to enjoy the religious celebrations, but it will test the health measures in place to curb the spread of COVID-19.
"If there are serious infections following the celebration, it means that our plan to reopen the country in every sector cannot be carried forward as planned," Hun Sen said, stressing that the country and health authorities are prepared to accept the actual situation if it is going to turn out to be a worse case.
However, a low number of COVID-19 cases over the holidays could be an indicator that Cambodia will reopen with business as usual in the near future, although Hun Sen gave no specific dates.
This comes shortly after Hun Sen ordered a change to the way COVID-19 cases are counted in Cambodia, with only PCR tests counting towards the official total as Cambodians were told to reduce their use of at-home rapid tests. As such, it is no longer possible to know the true spread of COVID-19 in Cambodia, but on Oct. 6, the Ministry of Health reported 221 new COVID-19 cases and another 13 deaths, bringing the death toll to 2,431.
"But if our people can protect themselves and the infection cases and deaths are not severe, we will together reopen our socio-economic activities especially schools and domestic tourism, which is a part of our country's economy," he added.
In anticipation of the Pchum Ben holidays, Hun Sen on Sept. 23 suspended the religious ceremonies associated with the festival, citing the risk of COVID-19, but allowed the 3-day public holiday to go ahead.
The Tourism Ministry also launched a campaign to promote safe tourism throughout the holidays, advising Cambodians to visit outdoors tourism sites or stay at ecotourism resorts to reduce the risk of COVID-19.
If reopening is possible, Hun Sen said he hopes the economy will rebound after almost two years of disruption.
Key engines of economic growth have stalled in Cambodia and in 2020, the country saw a 3.1 percent economic contraction. For 2021, both the Asian Development Bank and the World Bank have forecast slim growth at 1.9 percent and 2.2 percent respectively. Tourism associations and the private sector have agitated for a relaxing of Cambodia's entry policies in a bid to restart the flatlined tourism economy.
In the same address, Hun Sen rejected the idea that the government is downplaying the risk of COVID-19, explaining that reopening is not a precarious move, but preparations have been made and the Pchum Ben holidays cannot be completely risk-free.
"Safety wholly depends on the action of each individual and family. And we trust our people's precautions and participation as well as vaccination efforts," Hun Sen continued.
Mandatory Vaccination Cards in Phnom Penh
While Hun Sen praised his government's vaccine rollout, Phnom Penh Governor Khoung Sreng on Oct. 5 issued an order to the public that would make vaccine cards mandatory to enter public and private establishments.
In the letter, Governor Khoung Sreng said that in order to boost the effectiveness of virus control efforts which "aim to achieve herd immunity as well as to learn to live with the virus in new normal," all citizens including business owners as well as public and private stakeholders are required to show vaccination cards when entering any public and private spaces in Phnom Penh.
"People aged from 18 years old have an obligation to show their vaccination cards issued by the Ministry of Health and Ministry of Defense whenever they get in or out of markets, marts, education institutions, café, restaurants as well as any other business places allowed to open by the authorities," Sreng said in the letter, adding that those aged below 6 years old are not obliged by this new rule.
He also said the owners of all kind of businesses, education institutions as well as markets have to adhere and carry out this instruction strictly otherwise, they will face closure and legal actions.
The order comes as the Health Ministry announced that 11,135,817 people have received both doses of a COVID-19 vaccine, roughly equivalent to 84 percent of the country's population. However, just 907,671 have so far received a third booster shot.
Related Articles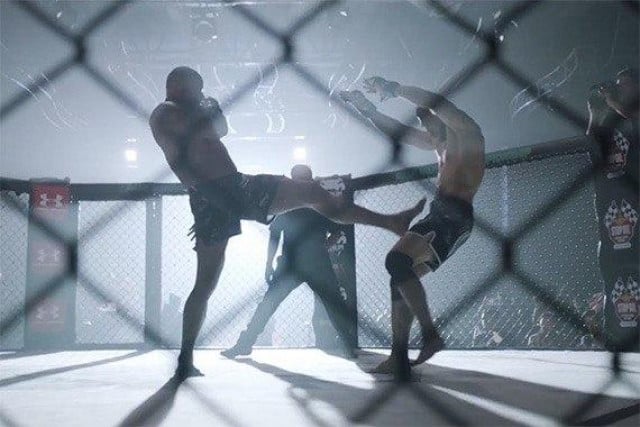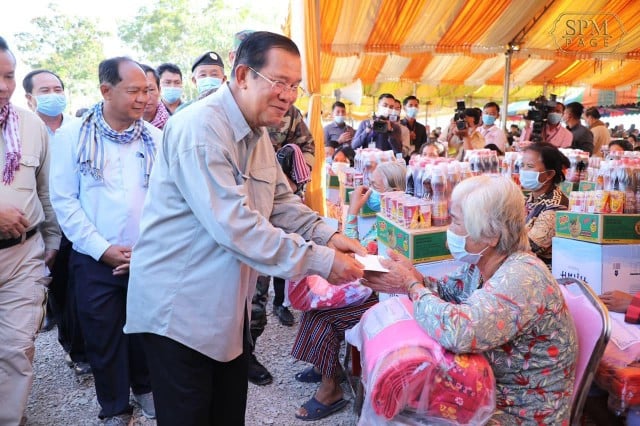 November 26, 2019 2:45 AM