PM Hun Sen Urges Land Management Ministry to Address Land Disputes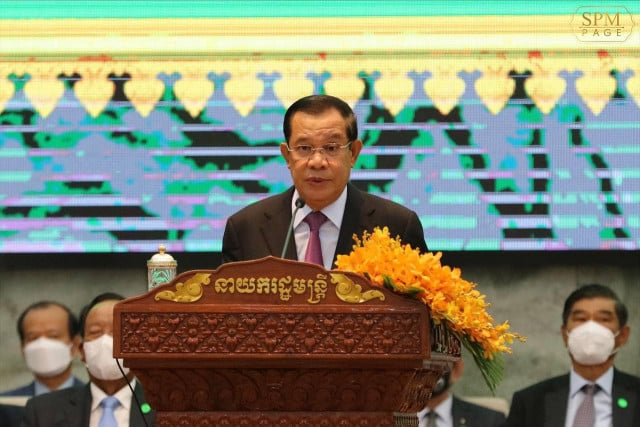 Despite a $28 million new building, the Land Management Ministry remains plagued by land disputes nationwide, but Land Management Minister Chea Sophara claims these will be addressed in 2023
PHNOM PENH--Prime Minister Hun Sen on Nov. 8 told the Ministry of Land Management that he expects them to work more efficiently now that they have a new office in Phnom Penh's Sen Sok District.
Speaking at the inauguration ceremony of the Land Management Ministry's new building, Hun Sen said that "If you have a good workplace, but the work is ineffective, then what's the gain? It's zero."
The previous Land Management Ministry building has been handed over to the Ministry of Rural Development, but with construction recently finished on the palatial new office, Hun Sen has said he expects results.
"You've got a good workplace, so it will be better if you work more efficiently," he added.
The new office, estimated to cost upwards of $28 million, spans 4.5 hectares and has eight floors—as such, Hun Sen ordered Land Management Minister Chea Sophara to solve more land disputes and issue more land titles with an integrity befitting his new office.
Addressing these disputes, Hun Sen suggested, could be done out of court, as a means of easing the situation. Land ownership in Cambodia has reached a crisis point, with 770,000 Cambodians affected by land disputes since 2000 by the International Federation of Human Rights' estimate.
Similarly, landlessness was one of the leading causes of deforestation, a recent study has found—with economic land concessions and illegal logging also closely linked to the rapid shrinkage of Cambodia's forest cover. Much of the illicit timber trade has been linked to Cambodian officials, particularly high-ranking government officers and their families, by environmental watchdog Global Witness and more recently by organized crime researchers at Global Initiative.
As for social land concessions, Hun Sen ordered Sophara to pay more attention to this matter, saying it should be the government's priority because social land concessions benefit the poor with no land. However, recent land titling programs in Koh Kong Province have been found to be abused by Cambodia's rich and powerful buying up land meant for low income communities who lack land titles.
PM Hun Sen's own family have repeatedly been found to be the beneficiaries of land concessions that have resulted in environmental degradation and ruling elites with close ties to the prime minister and his family have also been found to have benefited from land concessions, often at the expense of low income communities and the natural resources that sustain them.
Sophara said that his ministry has issued 6.3 million land titles to people, adding that this was more than a 90 percent increase from the previous 7 million land titles issued across the country. The Land Management Ministry, Sophara added, has a plan to ensure land security for Cambodians that will be implemented in 2023, although he did not give further details.
By Sophara's own count, his ministry has solved 10,634 land disputes and is currently working on 3,148 more, but it is unclear what time period the Land Management allegedly solved these disputes in or how long it will take Sophara to solve the remaining 3,148—especially if disputes are solved outside of court as Hun Sen suggested.
Controversially, Sophara himself has been under scrutiny in the media recently for gifting land titles to his daughter that would grant her more than 10 hectares of Boeung Tamok—one of Phnom Penh's last and largest lakes that the government is currently filling in. More recently, he was embroiled in a scandal after a ruling party official accused Sophara of sexually harassing a number of women.
While no official investigation into the allegations appears to be underway, the Cambodian People's Party official, Kong Kheang, was arrested and jailed on charges of defamation in relation to the claims.
Related Articles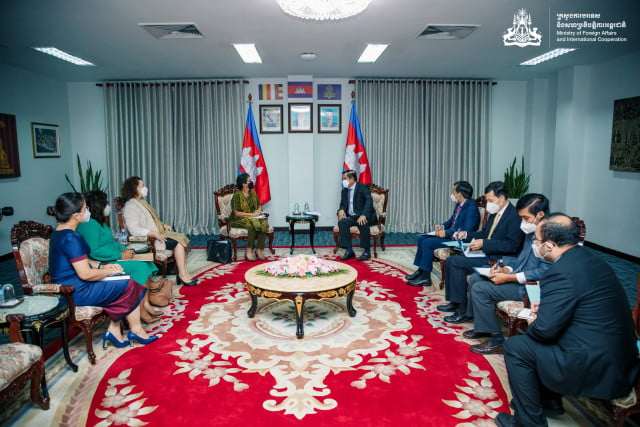 September 10, 2022 3:51 PM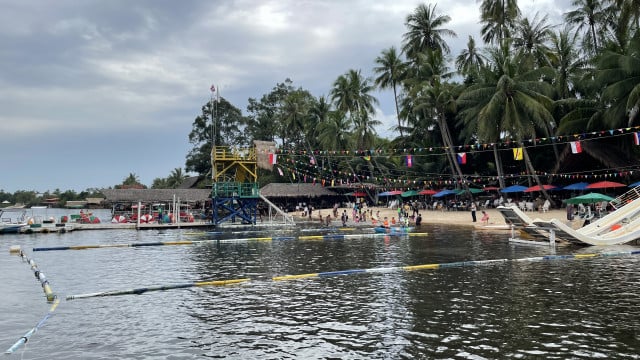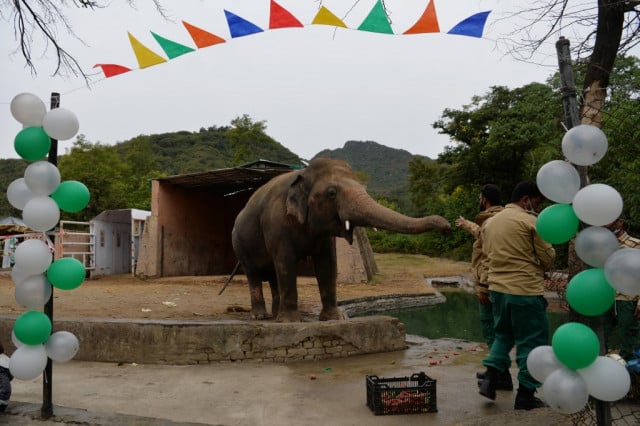 November 29, 2020 8:40 AM