PM Hun Sen Urges Victims to Sue GoldFX Investment If Negotiations Fail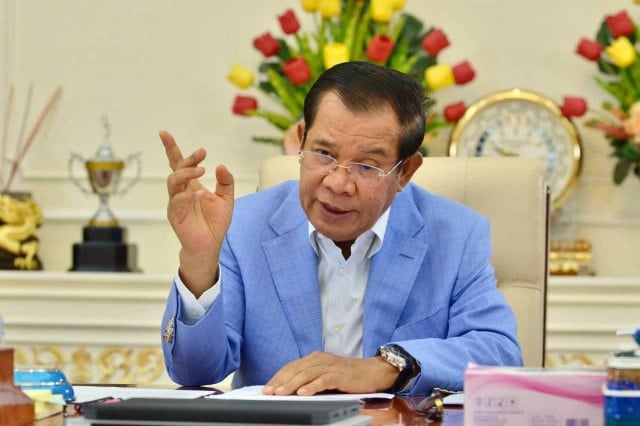 PM Hun Sen Urges Victims to Sue GoldFX Investment If Negotiations Fail
After a Cambodian investment company lost an estimated $30 million of clients' money, former investors are demanding a full refund and requested Prime Minister Hun Sen intervene
PHNOM PENH--Cambodian Prime Minister Hun Sen advised citizens who were hoaxed by GoldFX Investment to sue to company in court if negotiations for a settlement fail after victims called upon the prime minister for an intervention.
Some $30 million of clients' money was lost by GoldFX Investment, affecting almost 3,000 people, but the investments were widely derided as a Ponzi scheme that has cheated investors out of their money after it ceased operations in April 2021, leaving investors out of pocket.
In the wake of the scandal, people have taken to social media to call upon Hun Sen to intervene, saying that the company had not provided solutions for them—many of them had lost their savings to what they believed to be a reputable investment opportunity.
Following the public furor, Hun Sen suggested to victims of the scheme that they take GoldFX Investment to court.
"Because many of you have told me about this problem many times, and it is time I gave my response. Please negotiate, for you voluntarily decided to do business together. If the negotiation fails, sue the company and take it to court," Hun Sen wrote in response to one victim's comments.
So far solutions offered by the company have proven insufficient for those who sank their money into the failed investment scheme. GoldFX Investment offered to return just 30 percent of the principal investments, but many investors are demanding a 100 percent refund after GoldFX Investment went bust.
As the case grew more heated, the Securities and Exchange Regulator of Cambodia instructed GoldFX Investment to solve the problem as soon as possible with its investors and clients, but did little more to spur the hopes of those who lost their money.
One of the victims, Phart Sophors, claimed to have lost $2,000 after having invested three times with GoldFX Investment, but said that the operation began to look suspicious in the past four months.
"At first, I invested $100 contracted for 3 years from 2019 to 2022, so there's still a year left. Then, I invested another $5,000 for one year and I earned another $3,000. However, the unusual operation has begun since March just right after I invested another $2,000," he said.
Sophors said that GoldFX Investment offered victims 30 percent of their principal investments, but added that he was told this was to be considered a concession—not a payout.
"The company offered to pay us back only 30 percent and I know some victims have accepted the offer, but the others are yet to give in, neither am I," he said. "Because it is just a little amount compared to that we have lost, so I am standing my ground to demand at least 80 percent of my principal amount back."
Sophors said he filed a lawsuit with the Securities and Exchange Regulator of Cambodia against GoldFX Investment four months ago, as soon as the operation began to appear suspicious, but the resolution has been delayed repeatedly and has made no progress.
"The company has yet to inform or contact me again since I rejected their initial offer. They have been silent," he said.
Norm Sreyna, another victim of GoldFX Investment, said she lost $5,000 on her first investment with the now-defunct company which has so far only offered her 30 percent of her principal sum as a concession.
Sreyna said she has now prepared legal documents to sue GoldFX Investment twice—once prior to negotiations and another following the company's 30 percent offer.
"Some of the other victims and I have prepared a lawsuit document against GoldFX Investment once before, but then they offered a negotiation over the refunding amount. We did not make it to the Securities Exchange Regulator of Cambodia, but now after the 30 percent offer, we are again in the process of filing a new lawsuit against the company, and we will make it this time," she said.
Like Sophors, Sreyna is going to keep sueing the company unless the company agrees to give at least 80 percent of her lost money. So far though, GoldFX Investment is yet to respond to her.
Director General of the Securities Regulator of Cambodia Sou Socheat has yet to give any statement regarding the solution for the victims and GoldFX Investment.
However, the Securities Regulator of Cambodia said they have already dealt with legal proceedings with the prosecution, requesting for an investigation into the operations of GoldFX Investment, adding that the lawsuits could result in a criminal case.
Since July 16, the Securities Regulator of Cambodia said they have received more than 800 lawsuits against GoldFX Investment.
Related Articles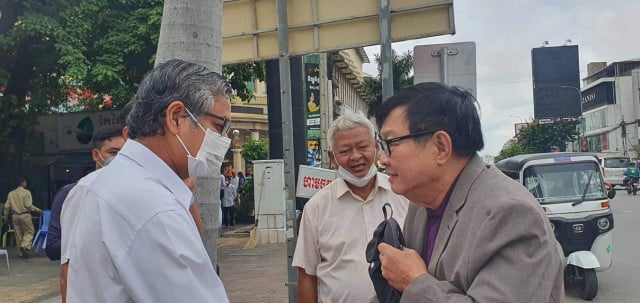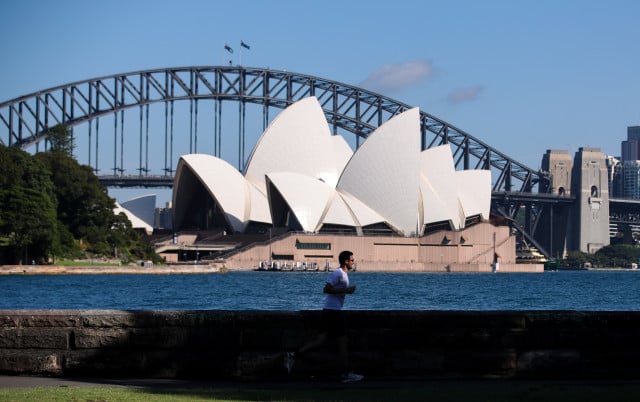 February 26, 2021 9:34 AM