PM Hun Sen Weighs in on Russian Invasion of Ukraine, Does Not Support War or Separatism
Cambodia's official stance on the Russian invasion of Ukraine has been determined by Prime Minister Hun Sen, who said he supports neither war nor separatism
PHNOM PENH--Cambodian Prime Minister Hun Sen on March 2 stated that the Cambodian government does not support war following Russia's invasion of Ukraine on Feb. 24, but added that Cambodia does not support separatism, an apparent reference to Russia's recognition of two self-proclaimed states in the Donbas regions of Ukraine on Feb. 21.
No other country has recognized the Donetsk and Luhansk, known collectively as Donbas, but UN Secretary-General António Guterres said that "the decision of the Russian Federation to recognize the so-called "independence" of Donetsk and Luhansk regions—and the follow-up—are violations of the territorial integrity and sovereignty of Ukraine and inconsistent with the principles of the Charter of the United Nations."
Speaking while inaugurating National Road No. 3, Hun Sen said that Cambodia's opposition to separatism stems from Kosovo's secession from Serbia in 2008 and likened that situation to the Russian invasion of Ukraine.
Somewhat paradoxically, he then went on to say that he strongly opposed either side using force.
"Our stance from beginning to end is not to support the use of force from one side to the other. This is our official stance. This is what we want, which I have spoken at the United Nations and other international programs," Hun Sen said.
If European countries send their military forces to Ukraine to fight Russian troops, then Hun Sen it would no longer be a war between Russia and Ukraine, but a war between Russia and Europe.
"Russia's invasion of Ukraine is leading Europe into a war with Russia," he said. "I encourage dialogue for common interests. Cambodia in the new international order opposes the use of force and the threat of the use of force against the other party."
Russian President Vladimir Putin announced last Thursday that he was launching a "special military operation" to support separatist movements that has since turned into a full-scale invasion of Ukraine, with Russian attacks on civilian targets documented and verified over the course of the past week.
An unprecedented volley of sanctions was launched by a range of countries, with even historically neutral Switzerland breaking with tradition to impose SWIFT banking sanctions on Russia. Germany cancelled the controversial Nordstrom 2 gas pipeline, in a blow to Russia's energy sector, while FIFA and UEFA have both suspended all Russian football teams, including the national team, and the International Taekwondo Federation stripped Putin of his black belt.
This is on top of condemnation from around the world, with even typically non-aligned China voicing disapproval of the war. Ukrainian President Volodymyr Zelensky banned Ukrainian men between the ages of 18 and 60 from leaving the country in a bid to secure a fighting force to take defend against the Russian invasion.
Zelensky is also in the process of applying for European Union membership after he declined a US invitation to be evacuated and instead stayed in Ukraine to personally direct the defense. The leader also promised to give weapons to any citizen or international supporters who volunteered to help defend Ukraine.
Weapons have been flown in from around the world to support the Ukrainian defense, but footage has emerged of a large Russian convoy heading for the Ukrainian capital of Kyiv.
Hun Sen has previously suggested that Russia may get bogged down in Ukraine, even if it is able to overpower the Ukrainian defenses and again called for peaceful dialogue.
While talks between Russia and Ukraine ended on March 1, apparently with little to show for it, in Phnom Penh, a five-person demonstration took place outside the Russian Embassy, which reportedly accepted a petition to stop the war from Russian and Ukrainian citizens living in Cambodia.
Related Articles
September 17, 2019 4:27 AM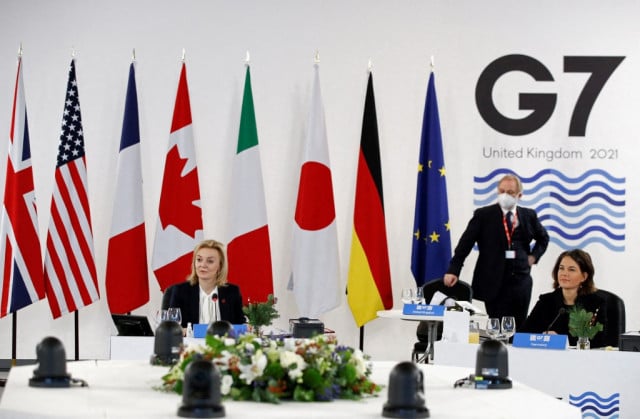 December 12, 2021 10:31 AM