PM Orders Strict Measures to Tackle Delta Variant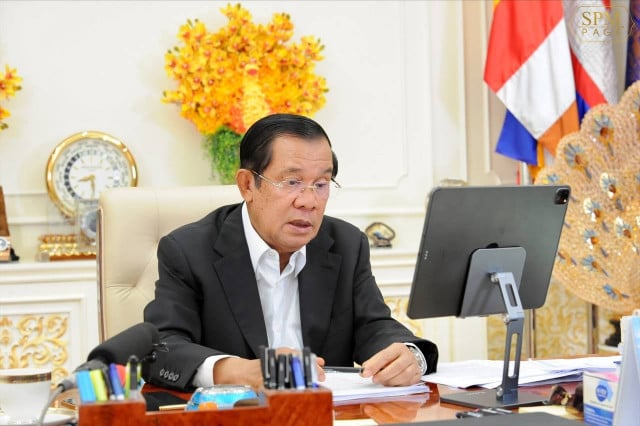 Mutated virus spread comes on top of Feb 20 outbreak
PHNOM PENH--Prime Minister Hun Sen has ordered health officials and other authorities to treat Covid-19 patients with the Delta variant separately and for them to be quarantined for up to 21 days.
His order on July 1 came as the February 20 community outbreak continues while the Delta variant, which originated in India, also is present in Cambodia.
He said the Delta variant is the biggest danger that needs to be taken care of and controlled quickly. Therefore, treatment and quarantine should be taken seriously for these patients.
The Health Ministry says 22 cases of the Delta variant were recorded in Cambodia, whereas the virus data-sharing initiative GISAID – whose data comes directly from the Pasteur Institute in Cambodia – reported 25 cases to date.
Both sources suggested that all cases of the Delta variant were imported, which was confirmed by the World Health Organization's June 21 situation report. No new information has yet been made public by the WHO.
Ministry spokesperson Or Vandine said the country has reached "a red line" which requires all stakeholders, especially the public, to take a more active role in preventing the spread of Covid-19.
If the community outbreak continues at this pace, she warned, Cambodia will see more deaths and the health systems will be overwhelmed.
The Prime Minister ordered border authorities to strengthen measures to prevent the introduction of the variant through quarantine for returning Cambodian workers and tightening border security with Thailand, Vietnam, and Lao. This was especially the case at the border with Thailand where the Delta variant is spreading.
Border authorities have been told to urge Thai authorities to ask Cambodians who work and live there not to rush back to Cambodia. In particular, Thai authorities should be asked to allow Cambodian people to stay there to help prevent Delta transmission.
Hun Sen also ordered the health ministry to send enough Covid-19 test kits to border health authorities after learning that some border provinces did not have kits. He considered it was negligent for the ministry to fail to provide enough equipment to border provinces.
As of July 1, Cambodia has reported a total of 51,384 Covid cases, with 44,858 recoveries. It reported 999 new cases and 26 deaths bringing the death toll to 628.
As of June 30, 4,202,751 people nationwide have received one dose of vaccine and 3,048,905 people have had their second dose.
Vaccination campaigns have mainly been conducted in Phnom Penh, as well as Kandal, Preah Sihanouk, Koh Kong, Kampong Speu, Takeo, Kampong Cham, and Svay Rieng provinces.
Related Articles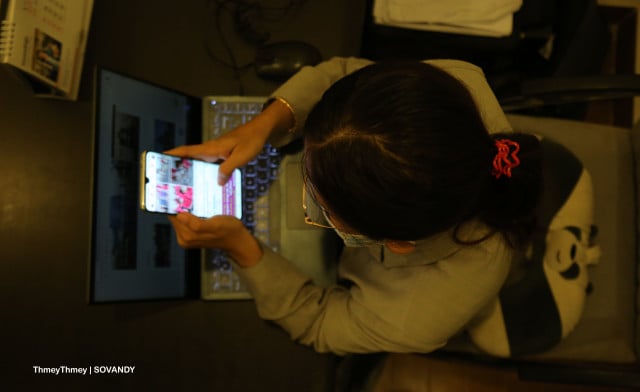 December 19, 2021 10:51 AM