PM Seeks Sympathy for Doomsday Workers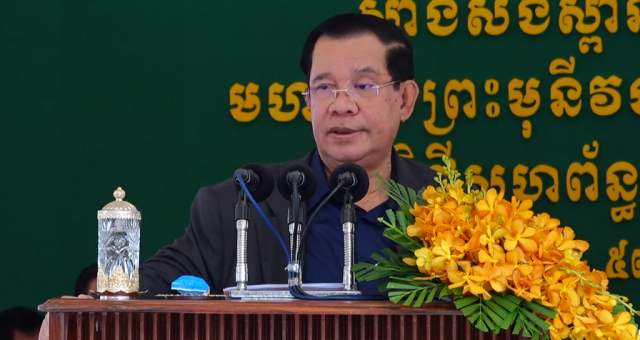 PHNOM PENH – Prime Minister Hun Sen has expressed concern that Cambodian workers who fled foreign jobs to escape a doomsday prediction will face legal action.
Hun Sen referred to a message from Khem Veasna, president of the League for Democracy Party (LDP), who told supporters to flee to his farm in Siem Reap province's Banteay Srei district.
Veasna said earlier that the world was doomed and only those at his plantation would be saved.
The PM said Cambodia accepted blame and sought understanding from the governments of Thailand, Japan and South Korea where thousands of Cambodians work, including LDP supporters.
"I am concerned about possible lawsuits against those come back to Cambodia," Hun Sen said during a groundbreaking ceremony in Phnom Penh to build two overpasses.
He added that lawsuits might be filed by foreign governments against the Cambodian government or by factory owners against those who had returned.
About 20,000 people from the capital, provinces and abroad had travelled to Siem Reap where Veasna has his plantation.
Authorities said Veasna had not sought the cooperation and permission of the authorities This affected security, public order, environment, hygiene and measures to prevent COVID-19. The gathering was told to end from midnight on Aug. 30.
However, as the deadline approached, Veasna's latest Facebook post insulted critics of his activities. At one point, the post contained the word "blind," which Hun Sen believed was directed at him.
In his speech, the prime minister said the LDP leader's intention was to turn superstition into a political ploy.
"What Khem Veasna wants is that government uses force to dispel and arrest him," Hun Sen said, telling authorities to remain calm and not to fall for it. He told provincial authorities and the military to facilitate the return of those taking refuge there by providing transporting trucks and food.
Veasna's group was not an extremist group but just a superstitious one, the PM said.
Related Articles