PM Sets Out Goal of Democracy in Myanmar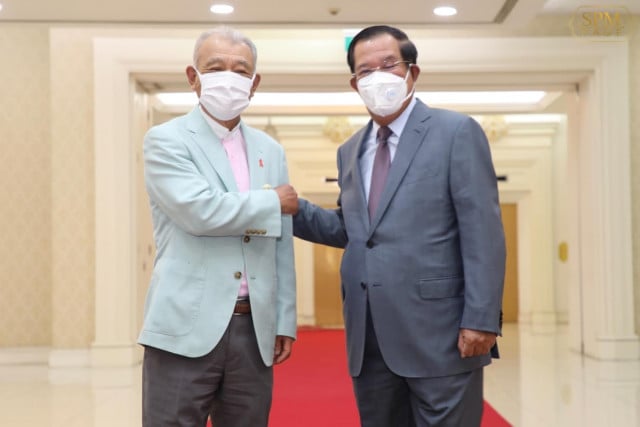 Japanese envoy backs Hun Sen's visit to regime
PHNOM PENH--Prime Minister Hun Sen, who is playing the lead role in ASEAN contacts with the Myanmar junta, has told Japan's special envoy to the crisis-hit nation that the main goal is to bring democracy.
Hun Sen met the chairman of the Nippon Foundations Yohei Sasakawa on Monday.The Prime Minister expressed his commitment that as the chair of ASEAN in 2022, he will continue to work hard to find a solution in Myanmar.
Sasakawa said he supported Hun Sen's recent visit to Myanmar which he said was a wholehearted act that gave hope to its people.
"A hundred meetings are not the same as one action. Prime minister's visit to Myanmar has opened a locked door," he said.
Hun Sen thanked Sasakawa for his kind words and said both shared a common interest in ending the violence and bringing humanitarian aid to the people.
The Prime Minister asked Sasakawa to work with Cambodian Foreign Minister Prak Sokhonn, the ASEAN chair's special envoy on the Myanmar issue.
Sokhonn will visit Myanmar from March 20 to 23.
Hun Sen visited Myanmar in early January. During the visit, Cambodian leaders called on the Myanmar military regime to end the fighting. The regime agreed to extend a ceasefire but the fighting continues.
Related Articles