PM Touts Private Sector's Education Role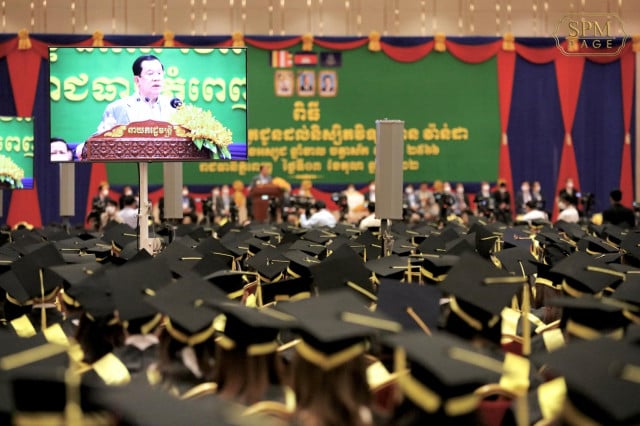 PHNOM PENH – Prime Minister Hun Sen has emphasized the key role of private educational institutions in producing human resources.
Speaking at the graduation ceremony at the Vanda Institute on Oct. 3, he said the private sector was the locomotive of the national economy because it contributed to the training of human resources and the students who graduated from those institutions have a range of work.
Its growth had helped provide jobs and contributed to the national economy through the payment of taxes.
"It is a matter of pride to have more resources as a large part of the human resources trained in higher education institutions are employed by the private sector," he said.
Vanda Institute has seen 3,866 students graduate, including 3382 women. Of the total, 3616 are employed, equivalent to 93.53 percent.
Hun Sen said 172 former students, equivalent to 4.75%, were working in the government. There were 2449 (78.79%) in the private sector, non-governmental and international organizations had 78 (2.16%,) and personal businesses 517 (14, 30%).
"Remarkably, 78.79 percent work at the private sector which means that the private sector has become very strong and requires a lot of human resources for development," the prime minister said.
When the private sector grows well, it can solve the country's economic problems by creating jobs and paying taxes to the state. The stronger the private sector, the higher the tax revenue, which can be used to invest in infrastructure, roads, canals, schools, hospitals and increase the salaries of civil servants, the PM said.
While praising the institute in providing more resources, Hun Sen said he was proud of the decision to allow the private sector to invest in education and provide opportunities for public universities to pay a partial fee for education.
Vorn Samphors, country director of Aide et Action (Action Education) in Cambodia, said that to build human resource of the nation, it needs public, private institutes and partnership of NGOs to contribute, but the private sector has play an additional role to fulfil the education sector.
Samphors said there were many private educational institutes from primary school to university which had contributed much in human resource development, offering the standard curriculum, languages, skills, equipment and technology.
However, Samphors encouraged private and public schools to strengthen the 21 century skills to ensure young Cambodians could compete regionally and internationally.
According to Samphors, educational institutes should continue to strengthen and extend partnerships with private companies to match marketing human resource suppliers and people in need of staff to support each other in training.
"I noted that many educational institutes have partnerships with the private sector to provide job opportunities for students, so that the schools try to match their curriculum to the market needs," he said.
According to private education statistics and indicators 2021-2022, there are 1,666 private educational institutes nationwide.
Related Articles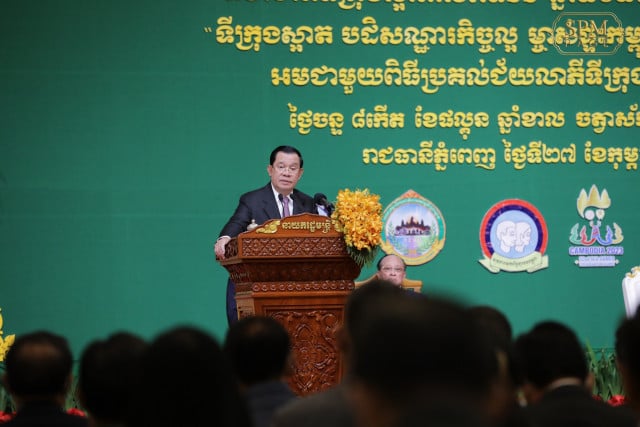 December 14, 2021 6:05 PM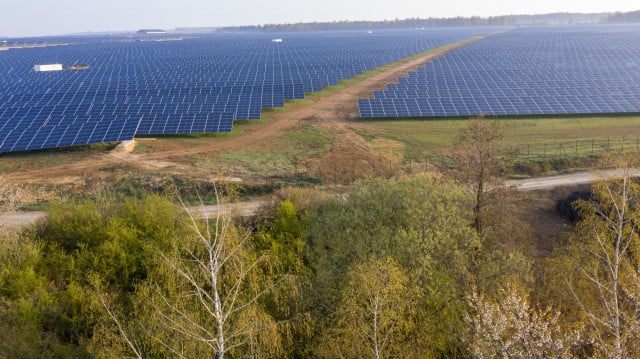 September 20, 2022 9:22 AM