PM Urges COVID-19 Vigilance During Pchum Ben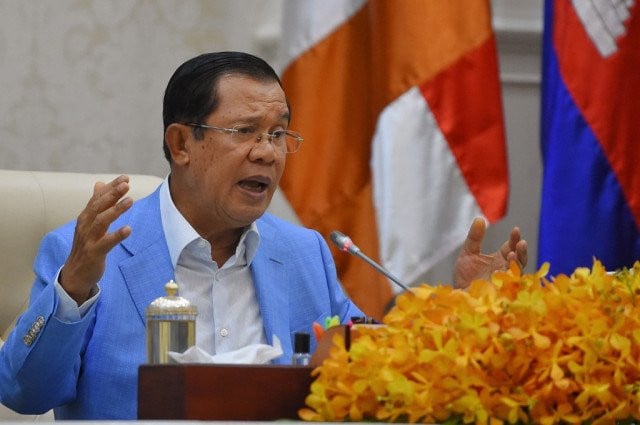 September 12, 2022 4:44 PM
PHNOM PENH – PM Hun Sen has called for vigilance about COVID-19 during the Pchum Ben Day Buddhist festival, which runs for 15 days until Sept. 25.
"Although the disease is at low risk, I continue to call on all the monks and nuns in the pagodas, especially the chief abbot of each pagoda, as well as the people who go to the festival to continue to maintain health measures and take care to prevent bringing the infection to the home," PM said in an audio message on Sept. 12.
People from all walks of life who associate with socio-cultural activities, such as monks or vendors, must be cautious and continue to maintain health measures, he said.
He hoped that all people would protect themselves through the three dos and three don'ts.
Last year, Cambodia suspended the festival on the fourth day of Kan Ben day due to soaring infections. However, cases have dropped thanks to vaccination measures, allowing people to go about their lives normally and enjoy festivals.
Daily infections have dropped to below 10 for the past week, and the death rate has not risen since April, Hun Sen said.
People can take part fully in any festival while the demand for goods for occasions such as Pchum Ben day is high, making sellers and business owners happy.
"These points show the success of our vaccine policy, which can be considered as a successful vaccine strategy of Cambodia that we have tried to purchase and get assistance from our friends," Hun Sen said in the audio.
Meanwhile, the Ministry of Health on Sept.10 urged people to continue to protect themselves against COVID-19 and food poisoning during Kan Ben and Pchum Ben ceremonies.
People must continue to wear masks and keep maintaining social distancing, the ministry said. Pagoda committees must increase the control of Buddhists entering and leaving pagodas, such as by spraying alcohol and requiring everyone to wear a mask.

As of Sept.12, Cambodia had detected 137,719 cases of COVID-19 since the first case in early 2020. The disease has claimed 3,056 lives. A total of 15.1 million people, or 94.88 percent of the 16 million population have been vaccinated against the
Related Articles