Police Arrest Man in Connection to CNRP Activist's Murder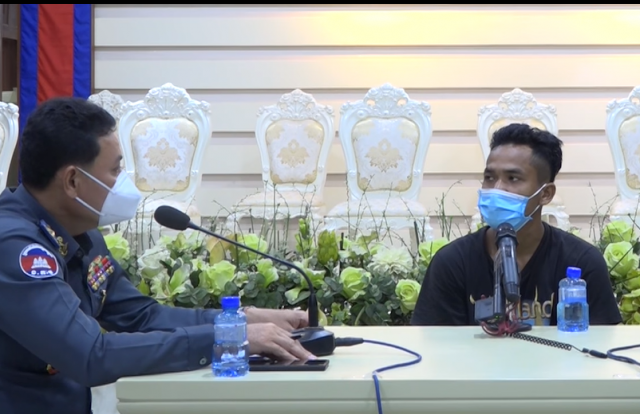 November 24, 2021 8:23 PM
Phnom Penh Gendarmerie released a video detailing a version of events reportedly told to them by the man accused of killing political activist Sin Khon, saying it was not a politically motivated crime
PHNOM PENH--Phnom Penh Gendarmerie arrested a man on Nov. 22 in connection to the murder of Sin Khon, a former Cambodia National Rescue Party (CNRP) activist who was brutally hacked to death in the early hours of Nov. 21.
Sean Chhorath, 29, has been arrested and is being treated as the key suspect in Khon's killing, authorities said in a video uploaded to the Phnom Penh Gendarmerie's official Facebook page today. According to the police, Chhorath is a construction worker living in Chroy Changvar District, Phnom Penh and reportedly confessed to killing the CNRP activist following a verbal confrontation.
The police said that on Nov. 20, the third day of Water Festival, Chhorath was off work and was helping his younger brother—a motorbike mechanic whose ship is in front of the gate of Wat Chas Pagoda, near where Khon was killed.
Around 9 p.m., Khon went to Chhorath's brother's shop asking for keys to enter the pagoda, according to the police. Chhorath's brother, who was not named by police, reportedly told Khon repeatedly that he did not have keys to the pagoda.
An altercation arose after three people, who Chhorath's brother identified as friends of Khon, came to show him the gate to the pagoda was locked, but Khon reportedly persisted until he began recording a video, at which Chhorath's younger brother apparently took the phone from Khon to delete the video.
Police reported that Chhorath admitted that he had been drinking before he rode his motorbike to meet a friend and then on to his brother's shop where he found Khon arguing over keys to the pagoda.
The police's account of why Chhorath's first reaction to get a machete is unclear, but police said that Chhorath "was unable to resist" and took a machete from a friend's house. The friend, who is also unnamed in the police's video, reportedly did not know about the machete being taken by Chhorath.
Chhorath then reportedly slashed Khon four times as the CNRP activist attempted to run away—the police video suggests that two of the wounds were inflicted while Khon was running, the other two once he had fallen to the floor.
Upon realizing he had killed Khon, police alleged that Chhorath fled to his hometown in Prey Veng Province, but it is unclear how police found Chhorath or how they were able to tie him to what many believe to be a politically motivated murder.
Numerous attacks on and murders of CNRP activists—as well as outspoken dissidents—have gone uninvestigated, unsolved or have been unconvincingly pinned on people widely believed to be innocent.
The police said they have filed a case to the court and noted that Chhorath has previously served time for stealing a tuk-tuk from a PassApp driver in 2019.
Related Articles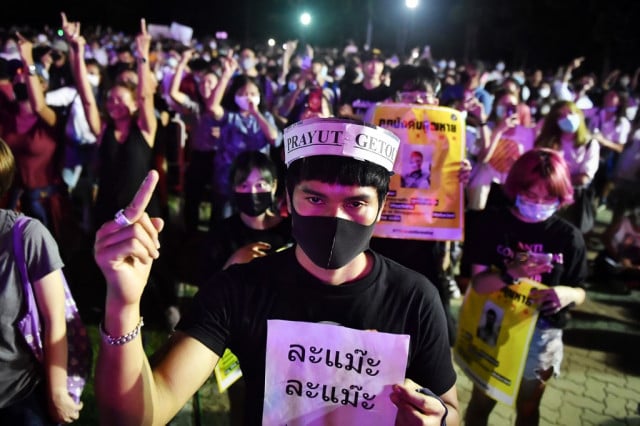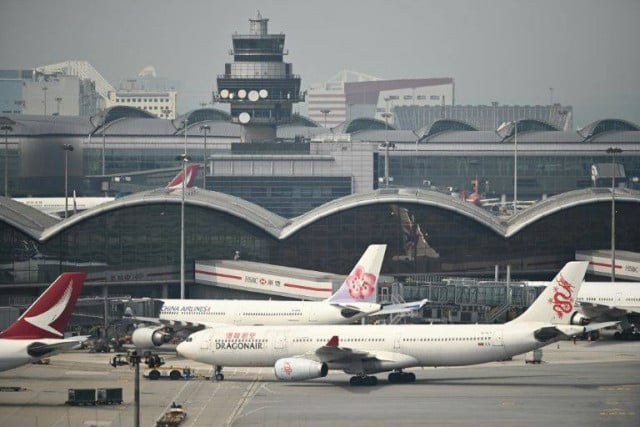 September 28, 2019 9:31 AM