Police: More than 700 Chinese arrested in the last nine months in Cambodia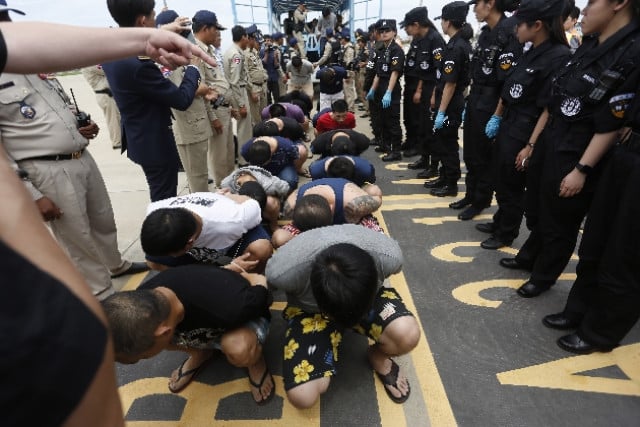 Phoung Vantha
October 18, 2019 1:27 PM
PHNOM PENH—The Chinese nationals continue to make the headline in Cambodia, with more than 700 of them arrested during the past nine months for committing various criminal acts.

A total of 744 Chinese nationals – 109 of whom were women – were arrested and expelled from Cambodia from January to September this year, Keo Vanthan, spokesman of the General Department of Immigration (GDI), Ministry of Interior, said on Friday.
He said they were arrested for engaging in illegal online gambling, blackmail, and other economic crimes.
The spokesman, however, was not able to give the number of the arrest for the same period in 2018 to compare with the latest figure.
But according to the Chinese Embassy in Cambodia, more than 1,000 Chinese suspects have been arrested and deported back to China during the last 12 months.
They were arrested in connection with online gambling, prostitution, drugs, and other crimes, the embassy said on its Facebook page.
"Following the establishment of China-Cambodia Law Enforcement Cooperation Office, law enforcement agencies of both countries are working even more closely together to crack down on crimes that pose dangers to the lives, property, and safety of the peoples of both countries," it said.
Some 250,000 Chinese nationals are currently living and working in Cambodia, with around 100,000 of them living in Phnom Penh and 100,000 in Sihanoukville, according to Cambodia's national police.
Related Articles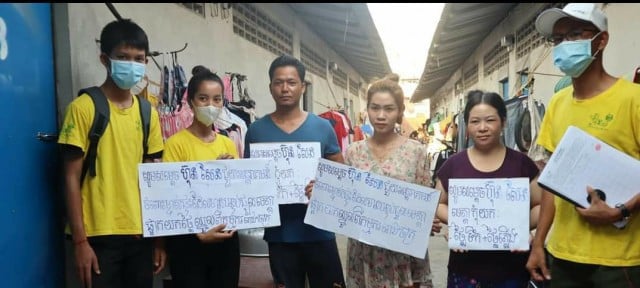 February 12, 2022 11:06 AM