Police Officer Accused of Assaulting Girl Aged One
Girl's mother posts image of injuries
PHNOM PENH – A Siem Reap Provincial Police officer has been arrested for allegedly assaulting a year-old girl. Leakena Virak Rith, described as her stepfather, was sent to the Provincial Court on March 24.
Court spokesperson Yin Sreang said the officer is in pre-trial detention at the provincial prison.
"We are investigating the case and the trial will start at some point once we finish the procedure," he said.
Provincial Anti-Human Trafficking and Juveniles Protection deputy police chief Duong Thavry said Virak Rith confessed to biting her and twisting the girl's cheek because he was too affectionate to her.
She said Virak Rith twisted her cheek so hard that it left bruises. Scars were found on her body around her shoulders from being bitten.
"Now he is in court waiting to be punished according to the law," Thavry said.
The alleged assault occurred on March 18. Hang Meas TV sent a reporter to the victim's home and reported that Virak Rith took the girl from her mother and bit her until she bled and cried out loud.
The mother said Virak Rith was her boyfriend, not a stepfather as claimed by the authorities.
Hang Meas TV said that after her daughter bled from being bitten, the mother blamed the police officer. On March 19, the officer took her daughter again, biting her until she bled.
The mother told Hang Meas TV that she and her boyfriend had never argued, but maybe he had a mental illness to commit such an act.
On March 29, the mother posted a picture of her daughter on her Facebook account to show the scars and describe her pain as a mother.
The picture shows injuries and scars on her daughter's cheeks, mouth, chin, ears and shoulders. She took her daughter to the hospital for treatment.
Lawyer Meng Senghuy announced on Facebook that he volunteered to defend the girl for free.
After the assault, Virak Rith fled to the Cambodia-Vietnam Friendship Police Academy in Kampong Speu province. He was arrested on March 23.
Related Articles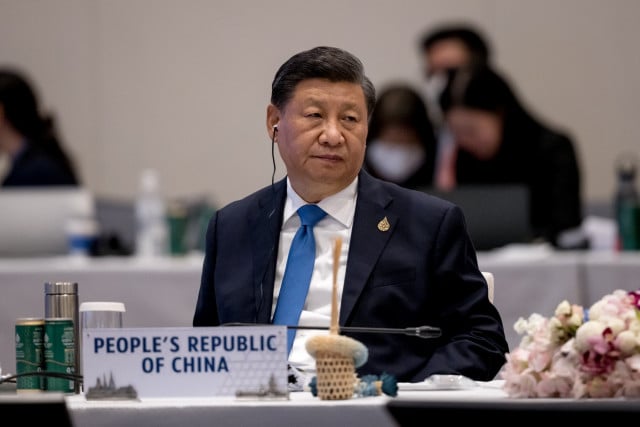 November 19, 2022 1:53 PM