Politics Need More Youth to Revive Public Debate: Analysts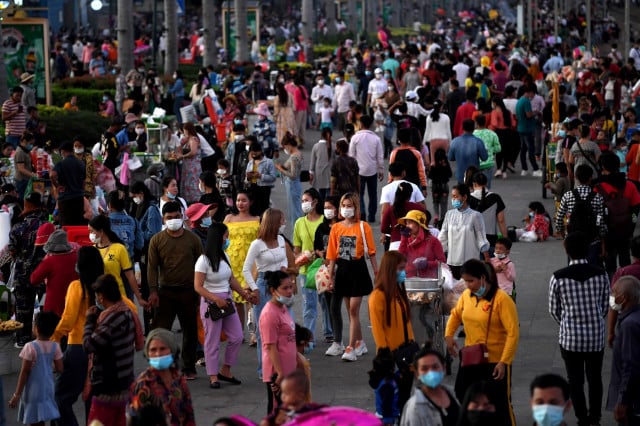 PHNOM PENH – Political and social analysts observe that youth participation in political activities remains low, warning that such a lack of commitment in public affairs will prevent young people from becoming sharp and experienced political leaders.
Political analyst Meas Ny considers that such disengagement is due to fears of intimidation and imprisonment, as young activists have mostly been treated harshly in recent years.
He observes that, while the Cambodian People's Party succeeds in consistently attracting young people to its ranks, smaller political parties from the opposition struggle to find new recruits.
"If young people join the ruling party, it is okay [and safe]. But if they join other parties, there is always monitoring, pressure, threats and discouragement," Ny said.
While Human rights and political NGOs across the country often organize workshops to educate the youth about the importance of public space and debate, their means are restricted. It prevents the youth from globally understanding its rights and duties as Cambodian citizens.
"Political debates are banned from the public space. And the Ministry of Education prohibits political discussions in schools. Such barriers prevent young people from engaging in political activities," Ny added.
As a result, most young people prefer leaving public affairs to political leaders already in power, opening the door to transfer of power within the same family. The nomination of Hun Manet as next CPP's candidate for the premiership is a clear example of that trend, which slowly leads the engagement of youth to vanish.
To counter that, Ny suggests that political parties establish a clear policy on the youth.
Puth Kolka, project manager at the NGO Silaka, which stands for better public governance in Cambodia, observed that the youth mostly get involved in areas that do not affect the government's reputation.
"Young people would rather join a garbage picking action or publicly donate food to cyclo drivers, because these are not sensitive issues which could directly criticize the government," he said.
He pointed out that, in politics, the climate of fear and intimidation led very few young people to get involved in monitoring the commune election in June. "They were likely too scared," he added.
Regarding the recent clearing of Phnom Tamao forest, which started on Aug. 1 and finished a week later, Kolka observed that people really became vocal after Hun Sen's decision to stop the development projects.
"People started to express their outrage before the projects were suspended, but it really ramped up after Hun Sen's decision," he said, pointing out that the youth probably didn't want to criticize the government too much. "Even after the cancellation, people's critics were targeting the private companies involved, not the government," he added.
As 70 percent of the Cambodian population is below 40, according to the 2019 general population census, the lack of youth's voice in politics will necessarily increase the effect of political propaganda on the Cambodian population.
"If youth don't join in political and social activities, they will become a bad model for the next generation and the issue will then be passed down to the next generation," he said.
He suggested policymakers should be open for discussion with groups of experts and youth to find input, and avoid making the wrong decisions.
Sroeurn Theara, a 22-year-old student at the Human Resource University said that even though Cambodia has a high proportion of youth among its population, he doesn't see a lot of them getting involved in politics. Mostly because they don't understand politics and have little knowledge of their rights as Cambodian citizens, he said.
On Aug. 12, he joined a workshop on "Empowering Youth to Participate in Building Inter-Generation Human Solidarity", organized by the Cambodian Youth Network and other youth groups. While he's not yet involved in any political activity, the workshop gave him the opportunity to strengthen his civic knowledge and build relationships among the Cambodian youth activists' spheres.
"[Thanks to the workshop], I'm less likely to get any pressure or restriction from authorities, if I eventually get involved in political activities, as I now know my rights and duties as defined by law," he said.
He added that, thanks to his studies and his interest in political and social activities, he's not afraid of intimidation.
Related Articles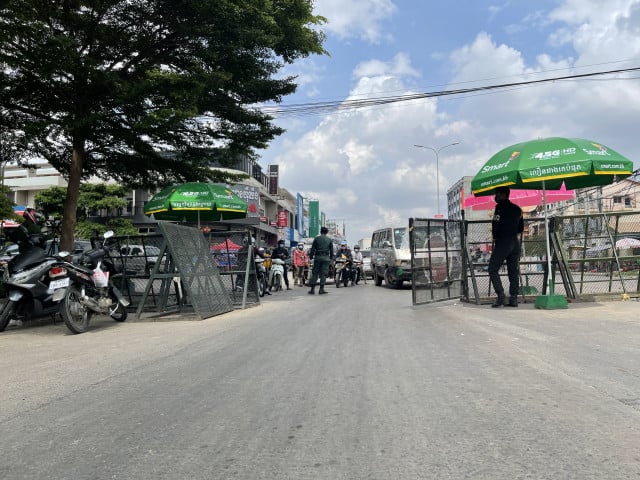 November 10, 2022 11:00 AM