Pompeo grants visa for Iranian FM's UN visit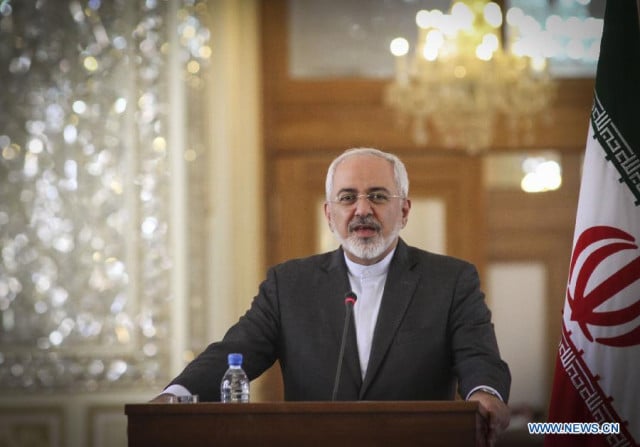 Xinhua
July 15, 2019 5:12 AM
WASHINGTON-- U.S. Secretary of State Mike Pompeo said on Sunday he had greenlighted a visa for Iranian Foreign Minister Mohammad Javad Zarif to visit the United Nations headquarters in New York, adding that Zarif's movements will be largely confined.
Zarif and other members of the Iranian delegation, who arrived in New York on Sunday, will be allowed to travel between the UN headquarters and the Iranian mission, and to the residence of Iran's UN ambassador nearby, Pompeo told the Washington Post.
"U.S. diplomats don't roam around Tehran, so we don't see any reason for Iranian diplomats to roam freely around New York City, either," the Post quoted Pompeo as saying.
Ties between Washington and Tehran have deteriorated in recent months amid a trade of barbs, military disputes and continuous U.S. sanctions against Iran.
Earlier on Sunday, Iranian President Hassan Rouhani said Iran is ready to hold negotiations with the United States if Washington lifts sanctions against Tehran.
Zarif will attend a ministerial meeting at the UN on sustainable development goals in coming days.
Related Articles