Pon Sorphorn: From Journalist to Business Owner
Cheesecake bakery balances work and family
PHNOM PENH-- Former Radio France Internationale journalist Pon Sorphorn has quit her job to start a business making durian cheesecake.
It's a big lifestyle change for Sorphorn to become a full-time housewife for her children while managing her dessert shop but she says it is a turning point for her business.
She has turned her kitchen into a bakery, which cuts the cost of renting a place and hiring staff.
She started learned about business by managing and supporting the durian farm owned by her husband, entrepreneur Khim Bunlene, who will help her fill the gaps in her knowledge and experience.
Aiming to expand her career path, Sorphorn decided to start in business by establishing her own brand bakery. After seeing the rising demand for durian, she viewed it as a good opportunity to do something new with the fruit by making the durian flavor cheesecakes.
"I want to try to make as much use of the durians I have as possible," she said. She bakes all the cakes using the same quality ingredients that she uses for her family.
Her husband helped run the business before she quit her radio job.
"He always acts as my counselor and advisor to show me what to do in this business field, and to improve my business and entrepreneurship skills," Sorphorn said.
"By living with a family member who is an entrepreneur, I have been learning something useful about doing business."
She said she could go back to being a journalist, her dream job, any time because she had more than six years of experience working at RFI, and almost ten years in the media. She did not quit because of any difficulty she faced as a journalist.
"There are always challenges in the work we do, but that did not have anything to do with my decision," she said.
Sorphorn wants, first of all, to give all her attention to her small children and to spend time with them as well as support her husband.
"Personally, I think we all have that moment in life that we have to choose between two important things to us. However, it is about what we value the most at the moment," she said.
Her family was the most important thing since her children are still young and at the age of needing love from their parents, or at least one of them.
"My husband is doing a big project for the farm right now, so he does not get to spend time with them as much as I do," she said.
However, there were two other important factors in her decision, her family's financial stability and her plan.
"My family does not have financial issues and I think they can earn enough to support us even without me working for a year, so our livelihood will remain good even though I don't have a monthly income like before," she said.
"But I still want to earn money to return the support and I have this plan to start a small business from which I can earn daily or monthly and get to look after my kids at the same time."
She bakes about 20 or 30 cakes a day of various flavors made from Khmer durian. They cost from $7.90 to $20.90 according to size.
Even though she has to spend a lot of time in the kitchen baking, she thinks it is better than when she was a journalist working at the office, when she had to leave home and her children.
Sorphorn says she has started to love the new experience as a business owner and has become more interested in business after getting a lot of good feedback from customers. However, expanding the business is still under consideration.
"I prefer quality to quantity," she says.
Related Articles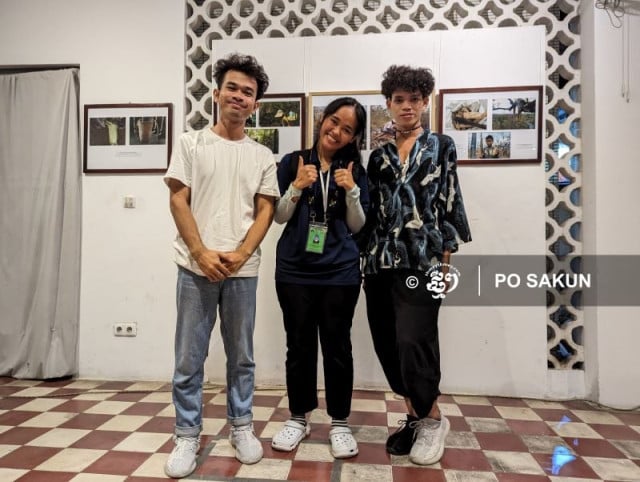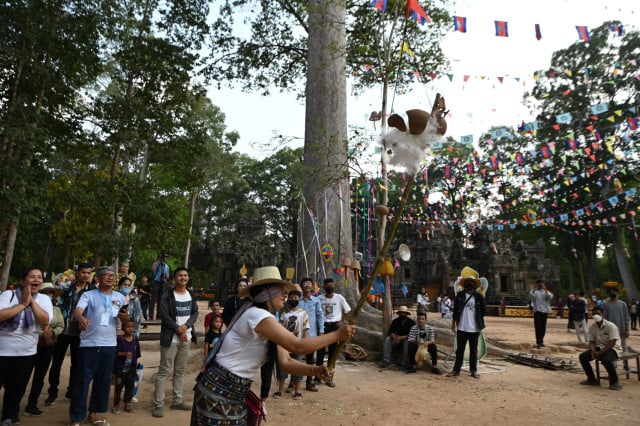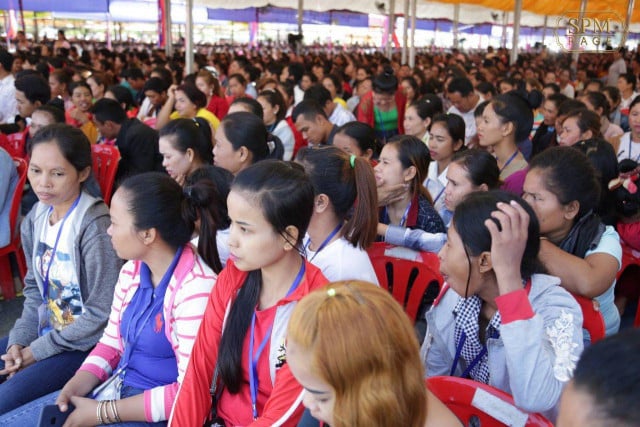 November 19, 2019 12:00 PM