Pork Imports Squeeze Pig Farmers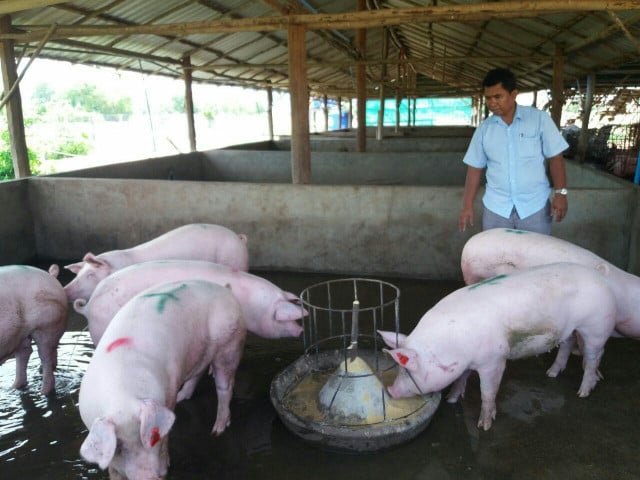 November 30, 2022 7:30 PM
PHNOM PENH – The price of pork has fallen by half due to imported frozen product, discouraging farmers from raising pigs as profits tumble.
The domestic market for pork has been tight for three months because of the excess.
Srun Pov, president of the Cambodia Livestock Raisers Association (CLRA), said the market is deteriorating due to the severe over-supply of domestic pigs caused by the import of frozen pork.
Farmers had rushed to raise more pigs this year but cannot compete with cheaper imports.
Pov said the price of pork has dropped by almost half, from about 6,000 to 7,000 riels or roughly $1.5-1.75 per kilogram. In 2021, one kilo cost 13,000 riel or roughly $3.25.
Feed and raw materials costs had increased by about 30 to 40 percent due to the Russia-Ukraine war crisis. This discouraged farmers and made them abandon raising pigs, he said.
He said he had asked for intervention from the Agriculture Ministry to ban the import of frozen pork, but no action has been taken.
According to data from CLRA, on Nov. 28, the price of live pigs sold on farms in Phnom Penh, Kandal, Kampong Chhnang, Pursat, Battambang and Pailin was 7,500 riel per kilogram.
One kilogram of live pig cost 7,200 riel in Kampong Speu, Takeo, Kampot, Kep, Sihanoukville and Koh Kong provinces.
In Kampong Cham, Tbong Khmum, Prey Veng and Svay Rieng one kilo cost 7,200 riel, while in Stung Treng, Kratie, Mondulkiri, Ratanakkiri and Preah Vihear provinces the cost was 7,000 riel.
In Kampong Thom, Siem Reap, Banteay Meanchey, and Oddar Meanchey provinces, live pigs cost 6,800 riel per kilogram.
An Rithy, a farm owner of more than 2,000 pigs in Siem Reap, said most farmers are affected by the falling prices as the price of feed and raw materials increases.
Rithy said the decline in the price of live pigs was due to imports of frozen pork, which cost 7,000 to 6,000 riel per kilogram.
He said currently, no farmers benefit from raising pigs, instead, they suffer from bank debt. Due to many losses, some farmers decided to give up pig farming and seek jobs overseas.
Despite the plight of farmers, he said the government and the Ministry of Agriculture seemed to ignore or fail to help them, he said.
"Now, small and medium-sized farms shut their door," said Rithy. "We know that there are no farmers who do not borrow money from the bank. So, we don't gain profit from their pig farm business, the farmers suffer severely from debt."
Tan Phannara. director-general of Animal Health and Production of the Ministry of Agriculture, said that the ministry was aware of the issue and was promoting the export of local pigs.
So far, 2,000 pigs have been exported to Vietnam, while the ministry is looking for other partners to export.
In addition, the Ministry of Agriculture has also cooperated with relevant ministries to prevent the import of frozen pork. Phannara said the frozen pork imported into Cambodia is illegal.
"We are working on that," he said. "The important thing is that we are promoting exports with a team that has been exporting. We are cooperating with other ministries to prevent the import of frozen pork."
Related Articles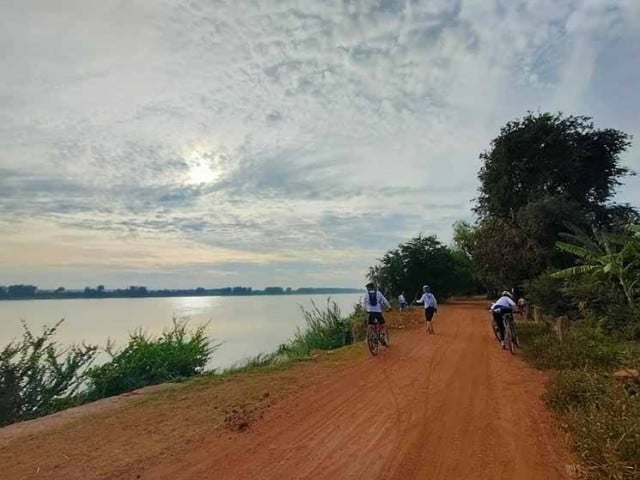 December 27, 2022 2:25 PM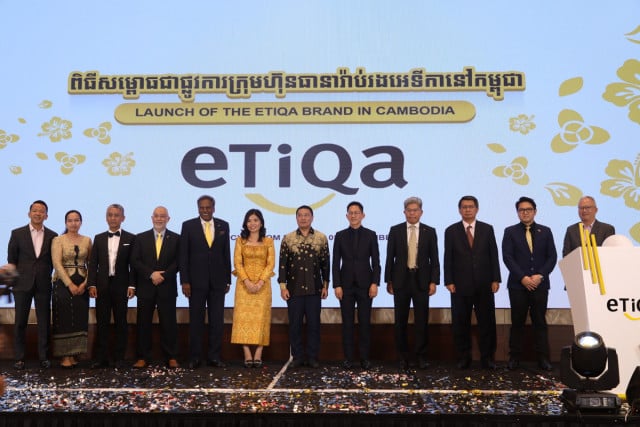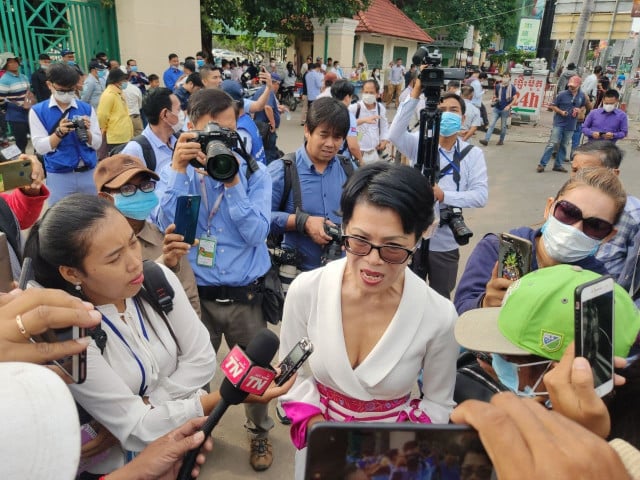 November 26, 2020 11:01 AM