"Pray for Prey" Art Exhibition in Phnom Penh: an Appeal to Protect Cambodia's Forests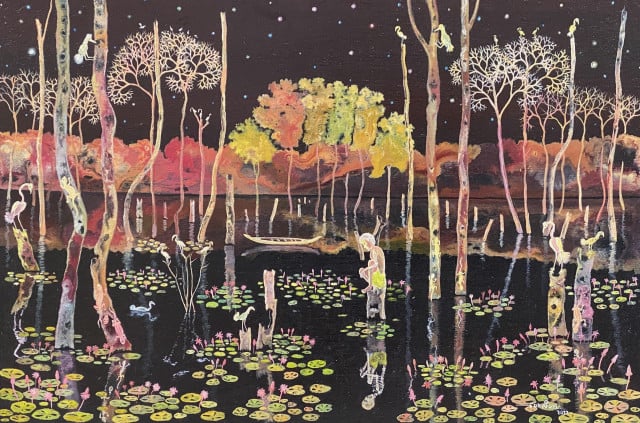 PHNOM PENH--More than 20 Cambodian and foreign artists have joined force to hold an exhibition in Phnom Penh drawing attention to the need to protect the Mekong River's rainforest and the country's natural environment that is under threat.
Entitled "Pray for Prey"—after the Khmer word for forest, which is prey—the exhibition taking place at Friends Future Factory in Phnom Penh features the work of Cambodian and foreign visual-art artists, photographers, NGO workers, students as well as journalists and representatives of indigenous communities in the country.
"Our lives depend on Nature and the forest," said artist Hour Seyha who is from Oddar Meanchey province. "When the forest is gone, the beings will also disappear. One boy left his village set in a rich and beautiful landscape, but when he came back, the setting had disappeared, causing anguish."
As Seyha explained, his two paintings included in the exhibition were done on the spur of the moment when he visited the Sorng Rukhavorn forest community in Oddar Meanchey province.
Today in Cambodia, people are becoming aware of the extent of deforestation that has been done and want to contribute to protecting the forest from now on, he said. For example, Seyha's father used to be a logger but stopped doing this work when he learned about damages caused by excessive logging, he said.
As the press release explains, "[t]his exhibition captures both the challenges of preserving our forests and the actions taken by empowered communities to retain them in the fight to secure our ecosystem and biodiversity.
"Taken together, they represent small actions by forest communities, civil society groups, artists and activists brave enough to stand by the planet we all share," said the release. The ultimate goal is to reestablish the balance between people and Nature in order to survive as a species and maintain a thriving planet, the release read.
This exhibition aims to reach a broad audience and make people aware of the global climate challenge and biodiversity crisis that the country and the world currently face, the release said.
According to data from the online platform GlobalForestWatch, the number of trees in Cambodia has decreased by 20 percent over the past 20 years: And each tree cut down held the memory of a place where people and animals once found shelter and food.
This event in Phnom Penh is part of the larger campaign "ShowMeYourTree" conducted by the Pulitzer Center, which included in November 2021 the "OurRootsOurForest" exhibition at the Bangkok Arts and Cultural Center that featured works from artists from Thailand and Myanmar as well ( https://pulitzercenter.org/event/join-showmeyourtree-campaign-and-fight-mekongs-vital-rainforests ).
The exhibition at Friends Futures Factory, which is located at 215 Street 13 in Phnom Penh, opens on Jan. 14 and runs through Feb.4. For more information: https://pulitzercenter.org/event/pray-prey-rainforest-exhibition-cambodia
Related Articles
November 11, 2019 8:34 AM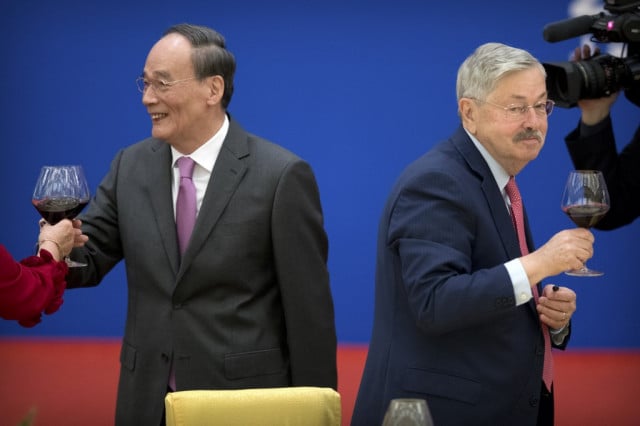 September 14, 2020 8:35 AM