Preah Sihanouk: Sea Festival Back After a Two-Year Hiatus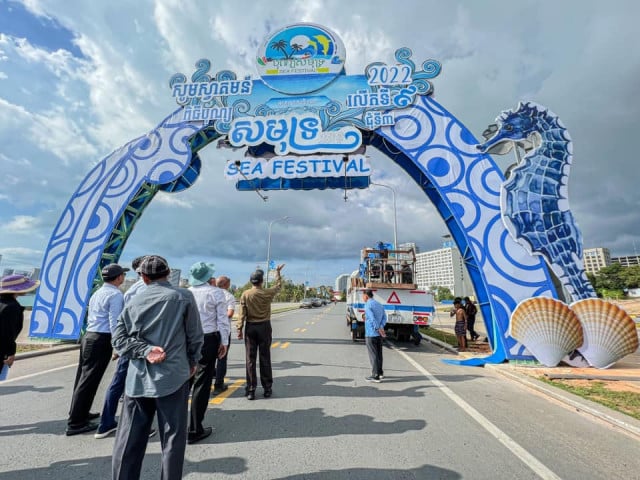 PHNOM PENH – The ninth edition of the Sea Festival will be held for three days, from Dec. 9 to 11, in Cambodia's Southwestern province of Preah Sihanouk, under the theme "Beach of Peace, Beach of Hope".
The event, which has been canceled in 2020 and 2021 because of the pandemic, will showcase the country's fine coast as a tourism destination.
Tourism Ministry's spokesperson Top Sopheak said the theme refers to the essential role of peace as the foundation in boosting all sectors for the country's development.
"Cambodia is developing in all sectors because of peace. Nothing is more important than peace. As long as there's peace, there are opportunities for everything to develop in our country," Sopheak said.
The Sea Festival also aims to promote the coastline's potential for tourism and ecotourism. Entertainment performances and sports competitions will be organized to attract visitors.
Various product exhibitions will be stalled in around 300 booths alongside Otres Beach 1 and Otres Beach 2, according to the Sihanouk Provincial Administration.
Sports competitions have been determined as engaging activities for participants and their educational values for people, as well as to promote the benefits of having regular physical activity.
The competitions are divided into four tests: three or five-kilometer jogging, 15, 20 or 40 kilometers of bike racing, Khmer boxing – as it will be one of the highlights during the upcoming Southeast Asian Games – and sailboat surfing.
The 8th Sea Festival was held in 2019 and was considered a success. It attracted more than 900,000 visitors in three days, of which 6,000 were international visitors.
Meng Seavmey contributed to the story.
Related Articles