Preah Thong and Neang Neak Statues Grace Sihanoukville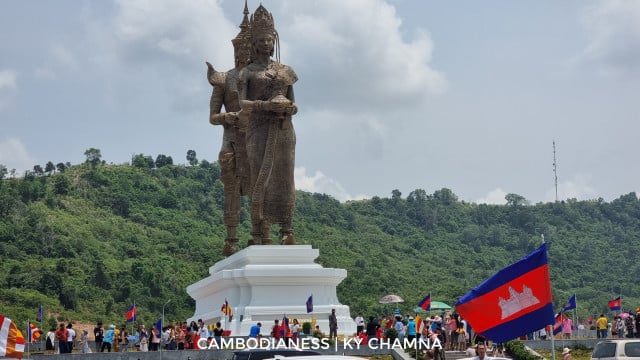 Display will attract tourists: Deputy Governor
PHNOM PENH–Preah Sihanouk Provincial Administration has installed statues of Preah Thong (Kaundinya I) and Neang Neak (Queen Soma) along Sihanoukville beach to display Khmer culture and attract tourists.
Provincial Deputy Governor Long Dimanche said the statues, weighing 60 tonnes, were at the roundabout of Ream Beach and Chumteav Mao boulevards.
The Khmer-style statues, which were made of copper in China, were shipped to Cambodia on March 25 and were installed on April 13. They will be officially inaugurated on April 16, he said.
Dimanche added that the statues facing the sea symbolize the journey of the couple to meet their parents at the Naga palace in the depths of the ocean or known as Than Phu Chong Neak. This place is a symbol of the birth of the Khmer traditional culture and civilization.
"Statues with a Khmer identity will attract national and international tourists because they always want to understand the beliefs of the birth of Cambodia," Dimanche said.
In June 2021, the provincial administration also erected a statue of Shiva and Princess Uma Phakavaty at the roundabout at the intersection of Ream, Prey Nob district.
Tourists who go to Sihanoukville also often take photos with the statues, according to Dimanche.
Related Articles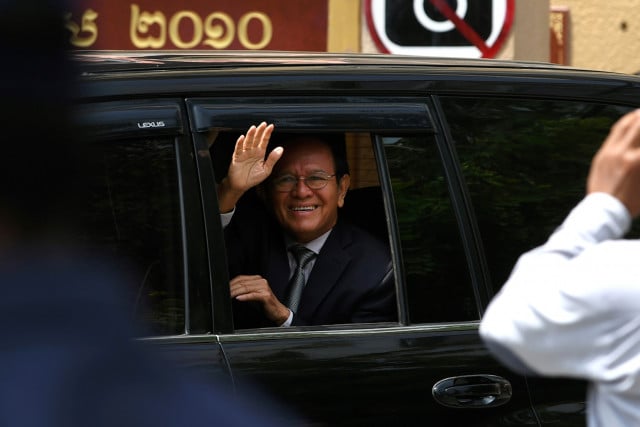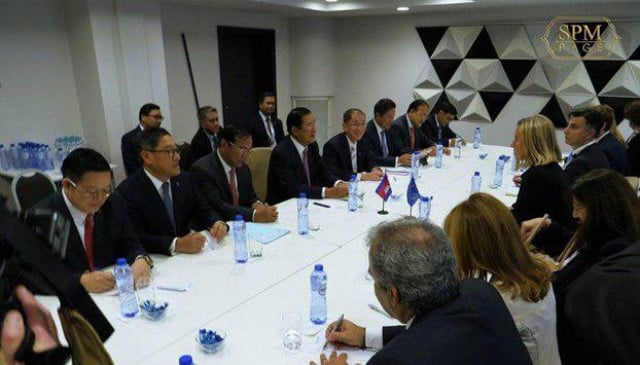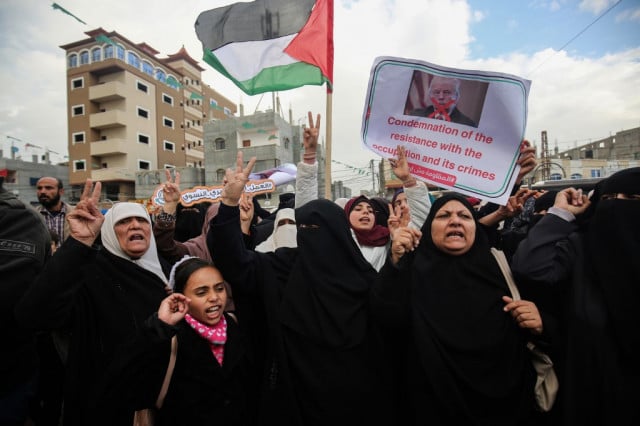 September 9, 2019 5:05 AM