President of the International Weightlifting Federation to Visit Cambodia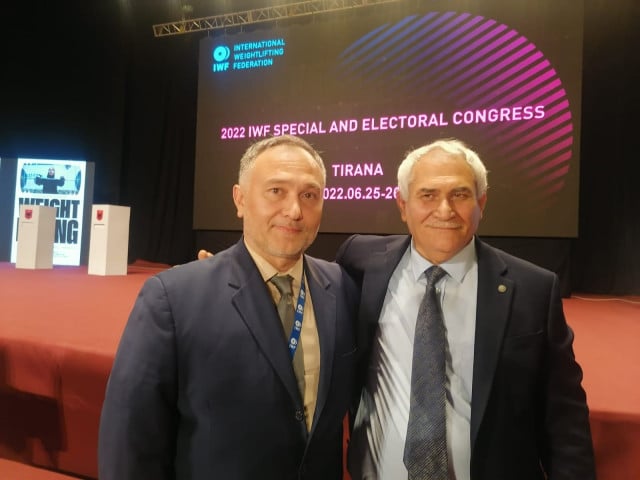 Ahead of the 32nd SEA Games, his visit aims to better prepare the competition
PHNOM PENH – The President of the International Weightlifting Federation Mohammed Hasan Jaluod will pay a visit to Cambodia in July to prepare the organization of the 32nd Southeast Asian Games 2023, which Cambodia is hosting.
"Mohammed Hasan Jaluod, the new president, will visit Cambodia to point out what still needs to be done to prepare for the competition," said Sam Sok Yi, secretary-general of the Cambodia Weightlifting Federation (CWF).
CWF will send six athletes to train for a short period of time in Thailand and eight others to train for a longer period of time in China to gain experience and prepare for the 2023 SEA Games, Sok Yi said.
Mohammed Hasan Jaluod, who is Iraqi, was elected president of the International Weightlifting Federation on June 26 in Tirana, the capital of Albania.
At the 31st SEA Games in Vietnam, the CWF sent six athletes to compete for the first time but none of them won a medal.
On May 23, Cambodia officially accepted the SEA Games flag as the host for the 32nd SEA Games event, which will be held from May 5 to 17, 2023. The event will take place in the capital city and four provinces: Siem Reap, Preah Sihanouk, Kampot, and Kep. The slogan of the competition is: "Sport: Live in Peace".
Related Articles