Press Freedom in Cambodia Deteriorated in the Last Few Years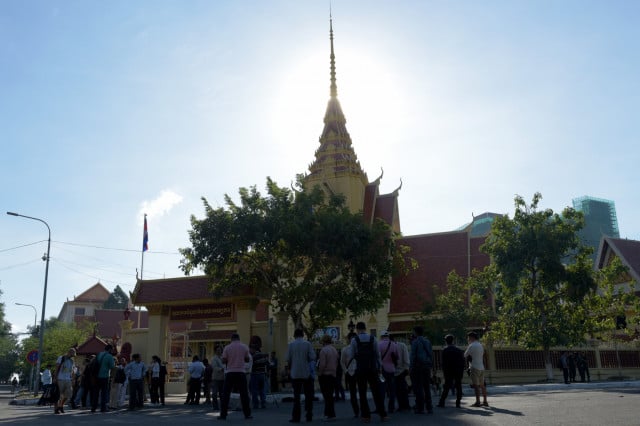 The arrest of a Cambodian reporter last weekend in Sihanoukville gives perfect example of CCHR's latest report, which underlines restrictions on the freedom of the press
PHNOM PENH – Press freedom in Cambodia has been severely restricted in the last few years while harassment and intimidation of journalists keep happening, a civil group says.
In its latest report, the Cambodian Center for Human Rights (CCHR) underlines that press freedom has been severely violated, with journalists being intimidated and harassed in the judiciary as they carry out their work. Independent media, meanwhile, have also been targeted.
"Journalists faced various obstacles in accessing information held by the Cambodian authorities. Furthermore, justice has yet to be served for most of the journalists killed in Cambodia in the last decade," CCHR said in a statement issued on April 27.

Mech Dara, a reporter working for the independent media Voice Of Democracy, said he was detained for two hours by the immigration police for taking pictures and videos of their operations in cracking down crimes in the coastal city.



This morning i was arrested and detained for two hours after taking pics by immigration police "lucky that i do not handcuff u" two stars police warned me and handed me to military police sihanoukville... pic.twitter.com/KnyZcaLQxB


— Mech Dara (@MechDara1) April 29, 2022
On the morning of April 29, Dara was driving a motorcycle, searching for news stories. He came across buses and police's cars, driving toward a place where a crackdown on criminal activities was happening.
He followed the vehicles and started to take photos and videos of the authorities' activities. The police came to him and asked for his press identity card, which he showed them. He was then ordered to enter into the compound, where Dara said Run Sovanna, deputy director of the Investigation and Enforcement Department under the General Department of Immigration from the Ministry of Interior, ordered to detain him and forced him to delete the pictures and videos he had taken.
But Dara refused, pushing Sovanna to threaten to handcuff him.
"I responded to him 'you can take me wherever you want, but I will not delete the pictures and videos I have taken'," Dara said.
The journalist was told that he had been arrested for taking pictures without permission. The authorities confiscated his mobile phone, his National Social Security Fund card, vaccination card, press identity card, and motorcycle key.
"When I attempted to note down what he said, I went to take the paper in my motorcycle, but I did not have a pen. He even confiscated the blank paper," he said.
Dara was detained for around two hours, from 7 a.m. to 9 a.m., until he saw the authorities sending Vietnamese nationals into the buses.
"After that, he [Run Sovanna] handed me to the police. They once again ordered me to delete the pictures. I agreed to do so, but I actually just pretended I did, without properly deleting them. Then I was released," he said.
Dara added that it wasn't the first time such an incident happened to him. He does not want this type of incident to keep occurring to other journalists who are carrying out their duty professionally and rightfully.



When contacted on May 2, Preah Sihanouk provincial police chief Chhuon Narin responded that he had not been aware of the arrest.



"Our officials have never committed any immoral acts," Narin stressed, requesting Cambodianess's reporter to contact the immigration police.
The CCHR's report also found that from September 1, 2020, to August 31, 2021, at least nine journalists faced harassment in the judiciary. They were threatened and summoned by the court, six of them were detained and three were convicted. During the same period of time, licenses of seven media institutions were revoked by the Ministry of Information.
Ministry of Information Spokesperson Meas Sophorn rejected the findings of CCHR, saying that the freedom of the press in Cambodia is strictly guaranteed by the press law.
By this law, journalists and media outlets of all persuasions can fulfill their duties and responsibilities freely and equally everywhere, he said.
"In the past few years, the press freedom in Cambodia has been steadily improving," Sophorn said, adding that the Ministry of Information recognizes the legitimacy of the press, and values the media outlets and journalists equally, regardless of any political affiliation or organization.
Currently, there are more than 2,100 traditional and modern digital media units and nearly 6,000 national and international journalists working in Cambodia, he said.
Therefore, he concluded that Cambodia is respecting the freedom of the press, unlike what the CCHR has mentioned. At the same time, the Ministry of Information will continue to support and strive to promote press freedom in Cambodia, in accordance with laws and regulations.
CCHR, ADHOC, and the Solidarity Center have examined 454 incidents related to the exercise of fundamental freedoms and found 341 cases of abuse and restriction. The highest incidence of restrictions and abuse across the country was in Phnom Penh, with 165 cases, the civil group said in a report issued on April 27.
Many of the restrictive cases recorded indicate improper application of the legal framework by the authorities, the report read.
Civil society is also deeply concerned about fundamental rights and freedoms as Cambodia approaches the 2022 commune elections and the 2023 general elections.
Chin Malin, spokesperson at the Ministry of Justice, said that he acknowledges that fundamental freedoms in Cambodia are indeed restricted. But the law is strict for only a small number of people who breach the law.
He also acknowledged that not all laws are perfect. But there must be a cooperative mechanism to improve the law and reconcile with society.
"The majority of the people who do not have bad intentions are happy with the state of democracy [in Cambodia]," Malin said.

*The article was modified to include comments from the Preah Sihanouk Provincial Police chief.
Related Articles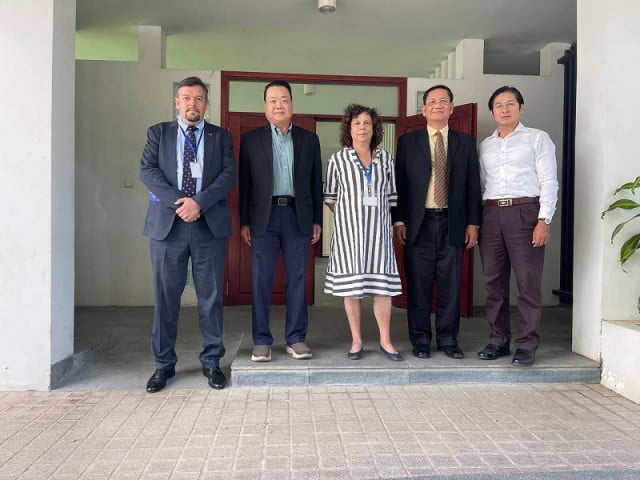 November 4, 2022 11:27 AM