Pressure Mounting for Government to Solve NagaWorld Strike Peacefully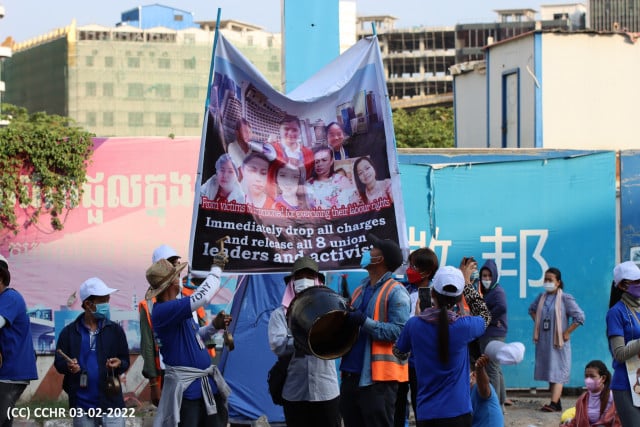 As civil society appealed to Deputy Prime Minister Sar Kheng to address the NagaWorld strike, demonstrations kicked off outside numerous Cambodian embassies calling for the release of unionists
PHNOM PENH--Calls are growing in Cambodia and beyond for the government to immediately release the detained NagaWorld union leaders and activists, with local civil society groups issuing a statement on the arrests while protests have taken place outside of Cambodian embassies and NagaCorp businesses around the world.
"The charge of incitement to commit a felony levied against the union leaders and activists sends the message to Naga World strikers that their labor rights can be flouted with impunity while they will face legal action merely for calling out their company's labor violations and seeking redress," read a letter addressed to Deputy Prime Minister and Interior Minister Sar Kheng, signed by 133 civil society groups. "This could set a dangerous precedent, emboldening employers to ignore inconvenient labor standards, and potentially leading to a roll-back of hard-earned labor rights in Cambodia."
The letter called on the government to release the eight detained NagaWorld union leaders, to stop labelling trade unions and civil society as part of a so-called "color revolution" and stop accusing of them of attempting to overthrow the government while they work to protect the rights of Cambodians.
"It is high time for the [government] to start appreciating the role that civil society plays in protecting human rights and promoting democracy in the Kingdom and to enable a safe environment for its members to operate freely and without fear of repercussion," the letter read.
Meanwhile, unionists in Australia, Indonesia, Thailand, South Korea, the United Kingdom, Switzerland and across the United States have planned a range of demonstrations organized by the International Union of Food, Agricultural, Hotel, Restaurant, Catering, Tobacco and Allied Workers' Associations, of which the Labor Rights Supported Union of Khmer Employees of NagaWorld (LRSU) is a member.
The Australian Trade Union Movement on Feb. 7 also urged the Cambodian government to drop the charges against the union activists and release them immediately and unconditionally, and refrain from conducting further reprisals against them.
"Uphold your Government's obligations under [International Labor Organization] Convention 87, to ensure workers can exercise their right to freedom of association and the right to organize without fear of intimidation, harassment, arrest or prosecution," the movement said in a letter addressed to Hun Sen.
Khun Tharo, program manager at labor rights group CENTRAL—one of the 133 local civil society groups—said that he supported Kheng's call for a fresh round of negotiations to find a peaceful resolution to the dispute.
"It was a procedure that is welcomed and applauded," Tharo said of Kheng, but added that there were no genuine initiatives from the authorities yet, who have simply doubled down on arrests and intimidation, according to LRSU members.
Chak Sopheap, executive director of the Cambodian Centre for Human Rights said that the NagaWorld case is a labor dispute which should be solved as a labor dispute because workers have a dispute with the company, not with the government. The authority's role, she said, is to be ​an arbitrator of the law.
She pointed out that rather than fulfil this role, the government has simply attempted to color the LRSU strikers as foreign-funded revolutionaries trying to overthrow the government—a conspiracy pushed by government mouthpiece Fresh News.
"At this point, we the civil groups note that we are [in agreement with] Samdech Krolahom Sar Kheng who said it's a labor dispute that should be solved it in form of labor disputes, not delayed and made to become bigger and bigger like this," she said of the strike that has now lasted more than 50 days.
While previous efforts to paint the strike as illegal, then as a color revolution and then as a threat to social stability have all failed to deter LRSU members from striking, the government recently issued arrest warrants for unionists under the pretext of the controversial COVID-19 regulations.
Sopheak praised the strikers for cooperating with health authorities, not attempting to escape testing and following health measures, adding that it was unnecessary for the government to use the Law on Measures to Prevent the Spread of COVID-19 and other Serious, Dangerous and Contagious Diseases in this respect.
"There are many gatherings, weddings and other events taking place if the authority to tighten prevent COVID-19 measures, but there was none," she said.
Over the weekend, photos circulated on social media of Han Mani, one of Prime Minister Hun Sen's sons, posing for a photo without a mask at what appeared to be a lavish wedding attended by other high-ranking power players in Cambodia.
Despite this, Phnom Penh City Hall issued a notice on Feb. 6 ordering NagaWorld employees to comply with health measures to avoid criminal charges under the COVID-19 law.
Phnom Penh Governor Khoung Sreng told strikers to stop gathering and to get tested for COVID-19. He also said that they should isolate for seven days and told police to take action against anyone continuing to gather in relation to the NagaWorld strike without exception.
As of Feb. 6, the Phnom Penh Health Department reported that 34 NagaWorld strikers have tested positive for COVID-19.
On the afternoon of Feb. 6, the Phnom Penh Municipal Police were attempting to arrest four other NagaWorld strikers on charges of obstructing the implementation of COVID-19 restrictions, including Eng Srey Bo, Kheng Chenda, Meng Kanika and Meng Kanika.
Related Articles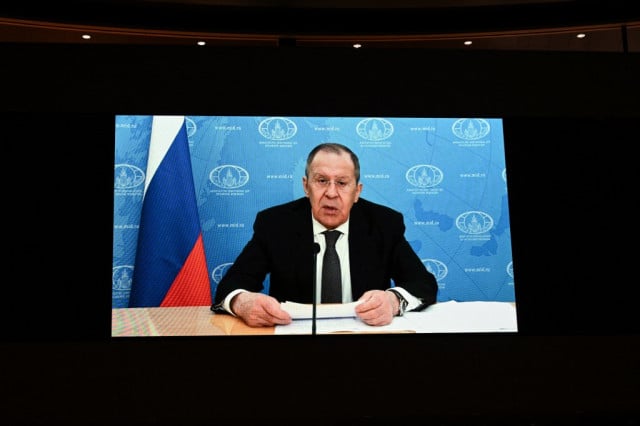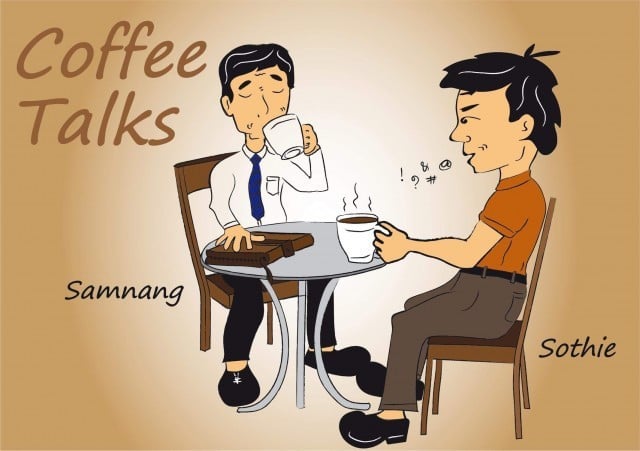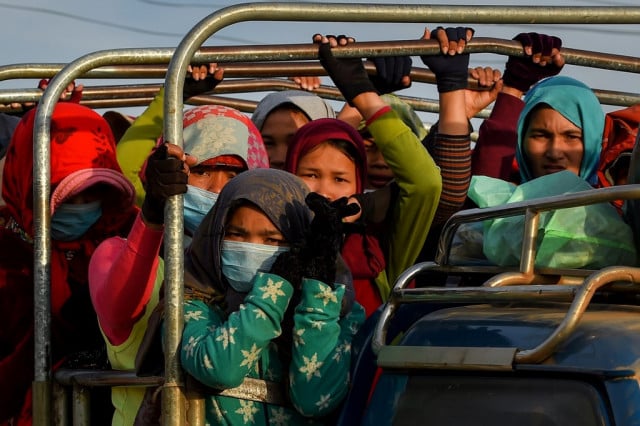 February 17, 2020 9:49 AM