Prime Minister Hun Sen Agrees to Strengthen US-Cambodia Relations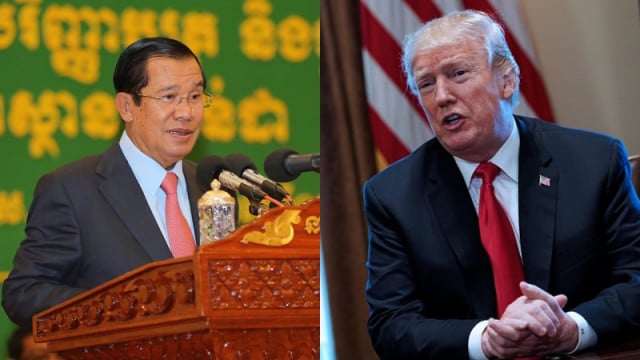 Torn Chanritheara
November 27, 2019 12:08 PM
PHNOM PENH--Prime Minister Hun Sen has written to U.S. President Donald Trump, thanking him for Washington's support to the country and agreeing to work on improving bilateral relations, which have turned sour in recent years.
Trump sent two letters to Hun Sen earlier this month with one inviting him to attend the U.S.-ASEAN Summit to be held next year and the other calling on Phnom Penh to reverse its current course regarding democracy.
"It is important for the future of our bilateral relationship that you put Cambodia back on the path of democratic governance," Trump wrote in a letter to Hun Sen delivered by U.S. envoy W. Patrick Murphy on Nov. 5.
Trump went on to say that the United States respects Cambodia's sovereignty and is not seeking regime change, adding that the U.S. will continue to provide any assistance that Cambodia needs. He added that he might send a foreign-policy team to work with the country if the Cambodian government agrees.
In his response dated Nov. 26, Hun Sen said he appreciated receiving the two letters, noting that relations between two countries had experienced "ups and downs" in recent years and had to be restored.
"It is my view that we cannot be held hostage by some dark chapter of history," Hun Sen said in his letter. "There are beautiful stages to be cherished for improving relations between our two countries and people."
Hun Sen added that Cambodia's prosperity was partly due to the contribution of the U.S. government and people.
"I highly appreciate this contribution," he said.
Hun Sen also noted Trump's position: reaffirming the U.S.' involvement to help strengthen democracy, individual freedom and the rule of law rather than asking for a regime change. Cambodia is a young democracy, which has strived for true peace, a precondition before it can rebuild itself along with democracy, Hun Sen said.
"I am thankful for your patience and understanding on this matter," he wrote to Trump. "I am delighted to instruct my foreign policy team to work with your team to restore confidence and trust, rebuild friendship between the two countries and people as you have mentioned in your letter."
Relations between Cambodia and the United States have been strained since prior to Cambodia's 2018 general election when opposition leader Kem Sokha was arrested on charges of treason and the Cambodia National Rescue Party (CNRP) he headed was dissolved. This led the United States to threaten to withdraw Cambodia's preferential trade scheme unless democracy was fully restored.
Hun Sen repeatedly denounced the threat, which he said undermined Cambodia's sovereignty.
Related Articles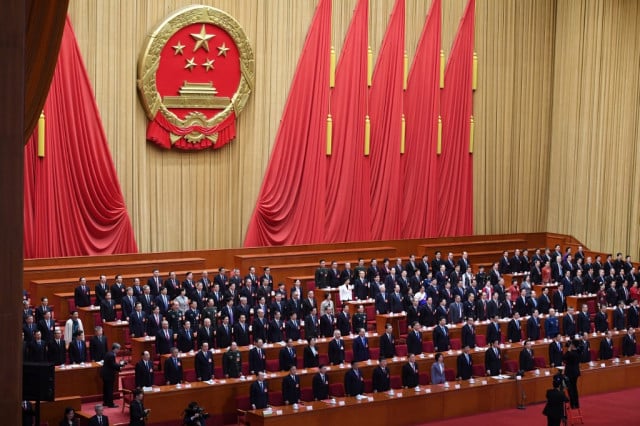 November 11, 2021 2:59 PM