Prime Minister Hun Sen and US President Joe Biden Meet on the Sidelines of the ASEAN Summit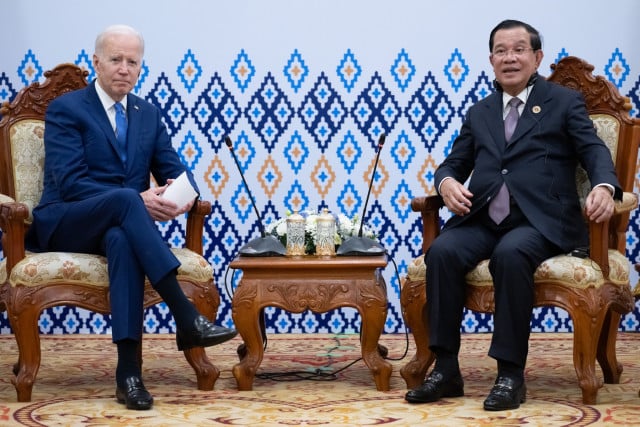 November 13, 2022 12:30 PM
PHNOM PENH — Prime Minister Hun Sen on Nov. 12 met with U.S. President Joe Biden in Phnom Penh, and discussed issues ranging from the situation in Myanmar to the war in Ukraine.
According to information posted on Hun Sen's official Facebook page, Biden stressed the importance of ASEAN for the United States, adding that the U.S. supports its policy of centrality.
Speaking of the situation in Myanmar where military leaders seized power in February 2021 after their political party lost the 2020 national elections, Biden praised the measures taken by Cambodia as chair of ASEAN to address the issue and have Myanmar restore democracy.
Biden also thanked the prime minister for sending a clear message about Russia's invasion of Ukraine. In addition to Cambodia voting in October 2022 for a UN General Assembly resolution condemning Russia's annexation of Ukrainian regions, Hun Sen met with Ukrainian Foreign Minister Dmytro Kuleba on Nov. 9, assuring him that Cambodia "opposes repression."
During his meeting with Biden, Hun Sen said that Cambodia was also cooperating with Japan to assist Ukraine in demining and combating the use of nuclear weapons. He also thanked the U.S. president for attending the ASEAN Summit in Phnom Penh, which underscored the United States' commitment to ASEAN. On a more personal note, he thanked the United States for seizing and returning looted pre-Angkorian and Angkorian artifacts to Cambodia--the U.S is the leading country in terms of investigating, seizing and sending artifacts back to the country of origin.
According to information issued by The White House, President Biden told Prime Minister Hun Sen that he was concerned about China expanding the port facilities of the Ream Naval Base in Preah Sihanouk Province. While Hun Sen did not mention this on his Facebook page, the issue was addressed on Nov. 12 during a press conference by Kung Phoak, secretary of state of the Ministry of Foreign Affairs and spokesman for the ASEAN Summits.
Cambodia has nothing to hide regarding the development of the base, he said. "The fact that Cambodia has allowed U.S. and Australian representatives to inspect the base should be enough, and stop accusations made against Cambodia," Phoak said.
Cambodia has been unfairly accused of allowing a foreign country to build a military base on its soil, he said. "According to the Cambodian Constitution, Cambodia does not allow a foreign country's military base on the country's land," Phoak stressed, adding that there would be no point in doing so as Cambodia never starts a war with any country, and instead tries to promote peace and sends soldiers to protect other countries. He was referring to Cambodia often sending soldiers to join the United Nations military personnel.
The White House release also said that Biden had urged Hun Sen to reopen civic and political space prior to the 2023 national elections and to release activists detained on politically motivated charges. In response, Kung Phoak said during the press conference that the country's development as a democracy had improved due to growing freedom of expression and an increasing number of independent media outlets now totaling around 6,000 entities.
However, Phoak said, developing democracy in Cambodia does not mean allowing anyone who is considered a social activist or government official to freely do something that is restricted or prohibited by the law in the country. Groups opposing as well as those supporting the government have the right to express themselves, but this must be done within what is set in the law, he said. And if they do something that is restricted or prohibited by the law, then, regardless of their status, they will be put behind bars in view of their actions, Phoak said.
Related Articles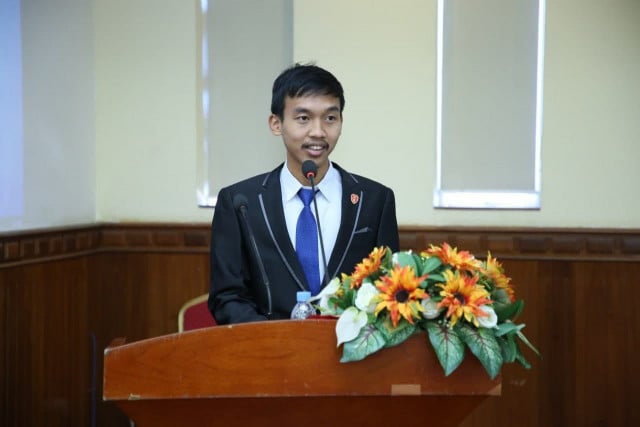 December 5, 2020 10:00 AM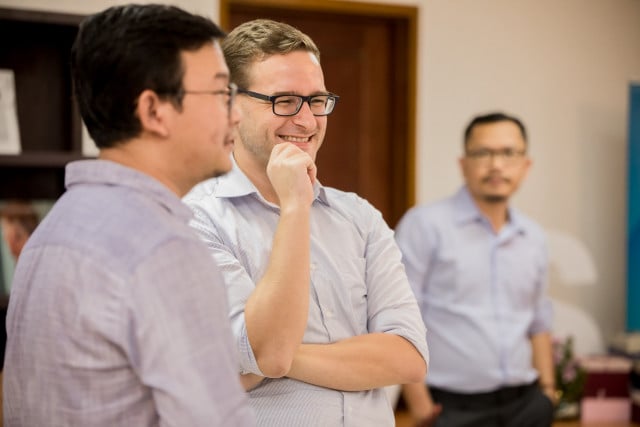 December 25, 2021 6:42 PM