Prime Minister Hun Sen Denies Rumors that He Is Infected with Covid-19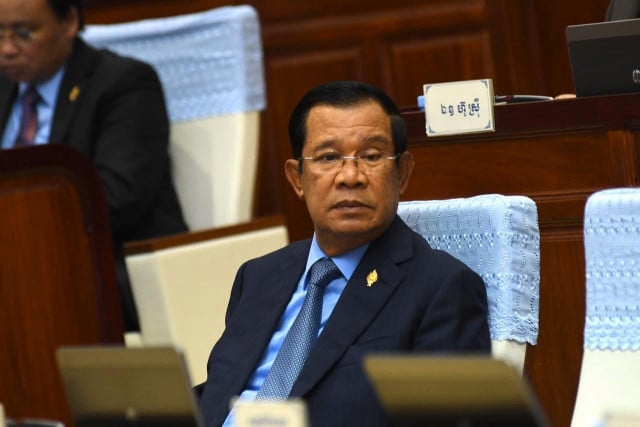 Phoung Vantha
March 13, 2020 4:09 AM
He Also Denies He Is Planning a Medical Check Abroad

PHNOM PENH—Prime minister Hun Sen Friday morning responded to a Thai television news report to the effect that he was unwell, saying that he was perfectly healthy and keeping a busy schedule of meetings and engagements.

"Now I have a meeting at the National Assembly, and [Saturday] I will visit Battambang province, where I have to be all day long until Sunday morning," he said.

On March 11, Ch7HD News posted on Facebook a report to the effect that the prime minister had contracted the Coronavirus Disease 2019 (COVID-19). "Keep an eye on…health check results of Cambodia's Prime Minister Hun Sen who may be infected with Covid-19," the post read.

"Covid-19 is fierce, but fake news is more vicious," Hun Sen said on his Facebook page. "we really need to fight the dangerous [fake news] disease."

In its post, Ch7HD News said that Hun Sen was planning to go to Singapore for a medical check-up.

Pointing out that he may take legal measures to stop such rumors, the prime minister said, "[I] call on Cambodia's people not to panic: Trust the public health system of the country."

Hun Sen added that, at the present time, only five cases of Covid-19 have been identified in the country, and only one of them is a Cambodian patient—the others being foreign visitors.
.
Related Articles