Prime Minister Hun Sen Makes a Full Recovery from COVID-19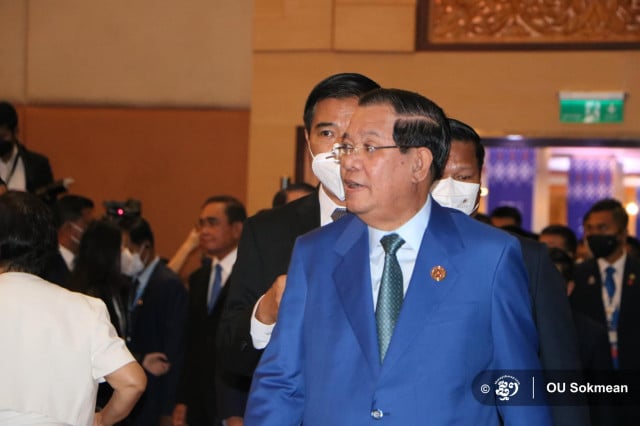 PHNOM PENH — Prime Minister Hun Sen has recovered from COVID-19 after four days of quarantine at his home and being treated by his personal doctor.
On Nov. 19, a message posted by the prime minister's doctor on his Facebook page stated that Hun Sen had fully recovered from the disease and that his most recent PCR test had been negative.
According to the message, the prime minister was treated at home, away from other people, under observation and with his doctor checking every day.
His latest checkups have demonstrated that Hun Sen is now feeling well and shows no sign or symptom of the COVID-19 Omicron variant.
In line with the technical specifications and termination of home treatment of the Omicron variant, and due to the fact that the prime minister has been fully vaccinated, his personal doctor announced the end of the treatment without having him quarantined following the treatment.
Shortly after arriving in Indonesia to attend the G20 summit, Hun Sen announced on Nov. 15 that he and the Cambodian delegation had to return home as he had tested positive for COVID-19 on Nov. 14.
The prime minister also had to cancel his meeting with Chinese Prime Minister Xi Jinping and his meeting with French President Emmanuel Macron that were to take place during the summit.
Related Articles