Prime Minister Hun Sen Will Not Be Inoculated with China's Sinopharm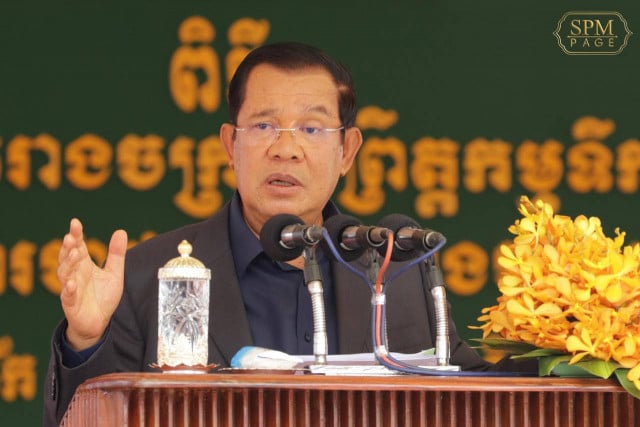 Phoung Vantha
February 6, 2021 6:20 AM
This COVID-19 vaccine is meant for people younger than him, he says
PHNOM PENH--Prime Minister Hun Sen said that he will not be the first person in the country to be inoculated when the first shipment of China's Sinopharm vaccine arrives in the country.
Around 6 pm on Feb. 5, Hun Sen posted on his Facebook page that this vaccine was only meant for people who are 18 to 59 years old. "For me who is over 68 years old, it is not possible to be vaccinated," he said.
"Therefore, the vaccination session scheduled for Feb. 10 at Calmette Hospital will be canceled due to the fact that I as well as most other senior officials are over 60 years old and cannot be vaccinated," Hun Sen said, adding that he had just received the information about the age factor for vaccination from the Ministry of Health, which had just been informed by the Chinese Embassy.
At least 600,000 doses of the Sinopharm vaccine donated by China are expected to arrive in Cambodia on Feb. 7. The prime minister, who intends to be at the airport to receive the shipment, had said that he would be the first person in the country to be inoculated, followed by senior members of the government. This was to take place on Feb. 10 at Calmette Hospital in Phnom Penh.
In spite of the age condition, Defense Minister Tea Banh who is 75 years old has been vaccinated, Hun Sen said on Feb. 5 on his Facebook page.
As of Feb. 7, Cambodia has recorded 472 coronavirus cases with 453 recoveries and 19 patients still under care. No death has been attributed to COVID-19 in the country since the start of the pandemic one year ago.
Related Articles