Prime Minister Hun Sen's Mother-in-Law Passed Away Aged 96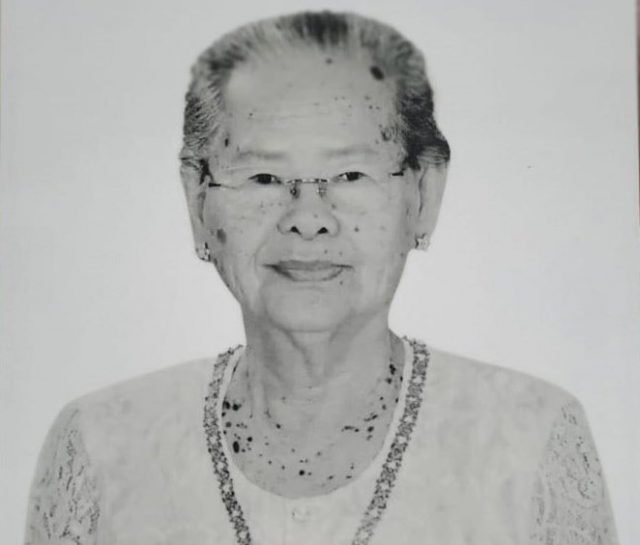 Torn Chanritheara
May 4, 2020 3:33 AM
The Prime Minister made the announcement via his official Facebook page in the early hours of Monday morning.
PHNOM PENH--Bun Seangly, the mother-in-law of Prime Minister Hun Sen and mother to his wife, Bun Rany, passed away in the early hours of May 4. Born in 1925 in Kampong Cham province, she was 96 years old when she passed.
Hun Sen made the announcement on his official Facebook page.
"…Bun Seangly passed away at 2.12 a.m. of April 4 because of old age at the age of 96," the announcement read.
It added that the funeral ceremony will be held in accordance with religious traditions at Hun Sen's house in Phnom Penh.
The health of premier's mother-in-law has deteriorated over the years. In November 2019, she was admitted into the intensive care unit at Calmette Hospital. This prompted Hun Sen to cancel his visit to Seoul where he was to attend the ASEAN-Republic of Korea Leader's Summit and the Mekong-Republic of Korea Leaders' Summit in order to take care of his mother in law.
During her treatment in hospital, King Norodom Sihamoni bestowed upon her the honorary title of 'Neak Okhna Brithmohaubaseka Dhammanheanvivaddhana Bun Seangly' for her contribution to the country.
While ministers and government officials were quick to offer their condolences to Hun Sen, the passing of Bun Seangly also prompted opposition figure Kem Sokha to send his condolences to Hun Sen and his family, expressing his sympathy.
Kem Sokha said on his official Facebook page that he and his wife were saddened to learn the death of Seangly.
"The death is the great loss of a mother and grandmother, who raised and cared for her children and grandchildren," the statement read.


Related Articles