Prince Norodom Yuvaneath Passes Away at 78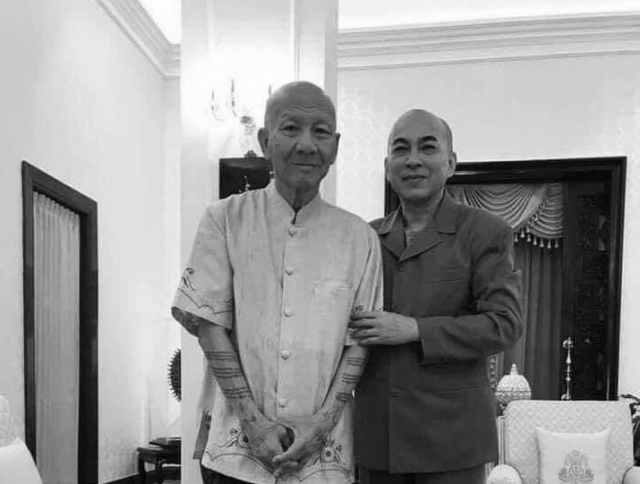 Torn Chanritheara
January 15, 2021 10:47 AM
He was King Norodom Sihamoni's Half-Brother
PHNOM PENH--Prince Norodom Yuvaneath, the eldest son of the late King Norodom Sihanouk, died in the United States on Jan. 14, Cambodia time.
Prince Yuvaneath, who was 78 years old, passed away due to old age, according to the state-run Agence Kampuchea Press.
Born in the Royal Palace in Phnom Penh on Oct. 17, 1943, the prince was the half-brother of King Norodom Sihamoni. He was one of the children of King Sihanouk and his wife Princess Sisowath Pongsanmoni, the daughter of King Sisowath Monivong.
Prince Yuvaneath attended Sisowath High School in Phnom Penh. When then-Prince Sihanouk was ousted from power in 1970, he joined his father in China.
In 1975, he moved to Hong Kong and, in 1980, went to the United States where he worked for the US Surgical Corporation.
In 1993, Prince Yuvaneath returned to Cambodia. He was later bestowed the title of "Samdech Krom Luong" and appointed member of the Privy Council to the king with a rank equal to deputy prime minister. In 2014, he received the title of "Samdech Preah Boromrama."
Prince Yuvaneath had six children from two marriages.
Prime Minister Hun Sen on Jan. 15 extended his condolences on the passing of the prince in a letter to his second wife Yin Kim he had married in 1962. In his message, he said that the passing of Prince Yuvaneath is the loss of a husband, a father and a member of the royal family who loved his country, his religion and the king.
Related Articles