Prince Ranariddh Not in Nursing Home, Funcinpec Spokesperson Insists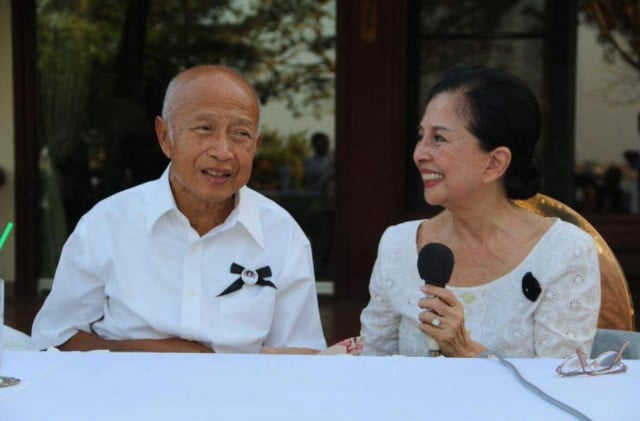 Funcinpec spokesperson Nhoeun Raden has denied rumors that Prince Norodom Ranariddh was living unaided in a French nursing home, adding that he will return to Cambodia "soon"
PHNOM PENH-- President of Funcinpec Party, His Royal Highness Prince Norodom Ranariddh, is staying in his cabinet with his wife, his son and his relatives in France, according to Funcinpec Party spokesperson Nhoeun Raden, who was seeking to counter claims that the Prince was in a French nursing home without a caretaker.
Raden said Prince Ranariddh's health had improved and he had taken part in video chats with his officers in Cambodia on Sept. 24.
"Just based on that photo, can we conclude whether his highness is staying in a nursing house or his cabinet?" Raden said.
Prince Ranariddh has had health problems following a traffic accident in Preah Sihanouk Province in 2018 that killed his wife Ouk Phalla. After recovering in Thailand, Prince Ranariddh briefly visited Cambodia before moving to France in 2019, he has not returned to Cambodia since.
Raden said that Prince Ranariddh's condition is improving and that it is only injuries from the accident that are still healing.
He added that the Prince will come to Cambodia soon to aid Funcinpec in the 2022 commune elections, but could not give a specific date.
Related Articles