Princess Buppha Devi dies at 76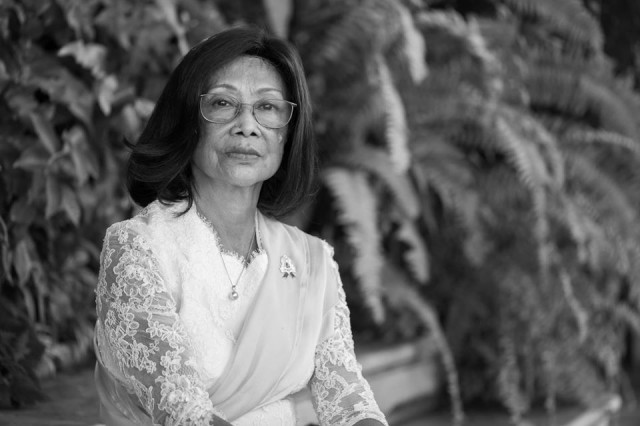 Constitutional Council 'extremely saddened'

PHNOM PENH - Princess Norodom Buppha Devi died Monday of an undisclosed illness, the Constitutional Council said. She was 76.
In a statement, the council said it was "extremely saddened" by the news.
The princess was a member of both the Constitutional Council and the Privy Council.
The statement said the funeral would be held at Wat Botum in central Phnom Penh in accordance with national and royal traditions.
Princess Buppha Devi was the eldest child of the late King Norodom Sihanouk — and also a half-sister to King Norodom Sihamoni.
She was born on January 8, 1943 to Sihanouk's first wife, Phat Kanhol.
At five, the princess began studying classical Khmer ballet under teachers brought in by her grandmother Sisowath Kossamak, who was Sihanouk's mother.
She became Apsara dancer in the Royal Ballet at 18 and taught classical dance between 1960 and 1970, sometimes performing before foreign leaders visiting Cambodia. Her mother was also a royal ballet dancer.
Under the Khmer Rouge, she fled to Thailand and taught dance to refugees before moving to France.
Princess Buppha Devi returned to Cambodia after the Paris Peace Agreements of 1991 and was vice-minister of culture until 1993.
After serving as a senior government advisor from 1993 to 1996, she was appointed as minister of culture and fine arts, a position she held until 2004. She then served as a senator until 2016.
Related Articles