Prioritized but Forgotten: Informal Workers are Missing Out on COVID-19 Vaccines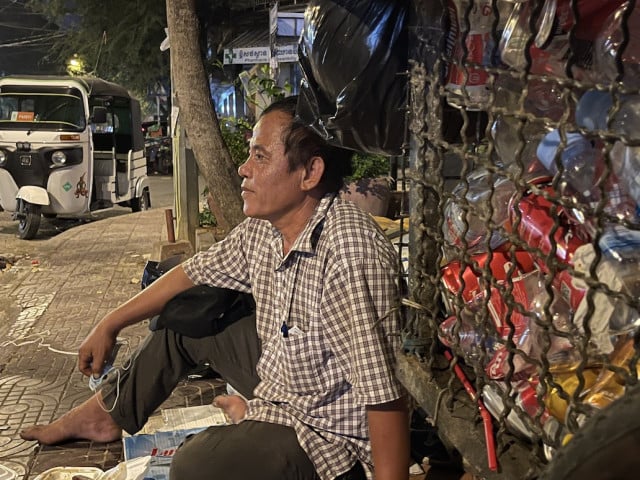 Sao Phal Niseiy and Ou Sokmean
April 7, 2021 11:03 AM
Street vendors, tuk-tuk drivers and Edjais—informal waste collectors—have not been provided assistance or information on how to access vaccines, despite being a priority group most at risk.
PHNOM PENH--Cambodia has been racing to vaccinate people in COVID-19 hotspots and trash collectors and others working in the informal sector—who are deemed at a higher risk of infection—have also been placed on the priority list.
An unknown number of the trash collectors at CINTRI have already been vaccinated, but Toun Sipheng, CINTRI's operations manager, said he couldn't confirm the exact number who have received either one or both doses.
"I didn't have the number, but more and more of them continue to get the vaccines," Sipheng stressed, adding that all CINTRI workers are still carrying out their work as usual, despite the latest COVID-19 outbreak.
One of CINTRI's employees who has been fully vaccinated is Phorn Sophy, 41, who collects waste daily in the Boeng Trabek area of Phnom Penh. He said that most of his colleagues have received their vaccinations.
"I have already fully vaccinated and I received the second dose about a week ago. As far I know, a lot of CINTRI workers including trash collectors and street sweepers have also been inoculated with a COVID-19 vaccine," Sophy said.
Another waste collector, Ny Sopheak, is in his late 20s and confirmed that he also got both jabs soon after he was notified of the opportunity.
Cambodian Prime Minister Hun Sen announced in February that garbage collectors were among the priority group that includes security personnel, teachers and other frontline workers who can receive the vaccines early due to their higher risk of infection.
So far, Cambodia has provided three types of vaccines namely the Chinese-developed Sinopharm and Sinovac shots, as well as the AstraZaneca Covishield vaccine developed by the India Serum Institute which has been supplied to Cambodia through the World Health Organization's COVAX scheme.
But the Feb. 20 community outbreak has shown no signs of slowing down and new infections are being found each day. The government is now racing against time to vaccinate its people, particularly those in Phnom Penh and Kandal Province, where the outbreak is believed to have originated and are also key areas of economic activity.
The vaccinations are currently available on a voluntary basis, but Hun Sen has recently suggested that they might become mandatory in order to effectively build immunity among the people and reduce the risk of infection.
So as more information and opportunities reach Phnom Penh's waste management workers, those working in the informal waste collection sector have complained about the difficulties they face in finding assistance to access vaccines they urgently need.
Not Enough Information for the Informal Sector
In addition to trash collectors, the Cambodian government has given priority to people working in the informal sector in Phnom Penh to receive the COVID-19 vaccine as they have been deemed at higher risk and important to much-needed economic recovery.
Despite the fact that the workers are now allowed to receive jabs, many of them—especially scavengers known locally as Edjais—are still not aware of the information.
Originally from Svay Rieng Province, 55-year-old Sao Chou has been working as an Edjai in Phnom Penh for more than three years but said that he didn't know where to get the vaccine, given that nobody had provided this information to the Edjai communities.
"I have heard that but I really don't know where I can get it," Chou said.
Chou's wife, Choem Manh, sat along aside her husband and said the same thing: that they wanted to get vaccinated, but they were really unsure about whom they should approach.
When asked whether they fear being infected as new cases continued to surge in Phnom Penh, Chou responded that he always stays vigilant and keeps clean as much as possible.
"We're really afraid because we have been going almost everywhere to collect the discarded things. But we always protect ourselves by wearing face masks and carrying hand sanitizer," Chou said, adding that that is why vaccinations are so necessary for them—they work with other people's trash and there's no way of knowing if their haul came from someone with COVID-19.
He went on to say that maintaining his family's income through trash collection has become more challenging recently, as there are now many more scavengers roaming the city in search of saleable waste.
"There are many of them now. But we have to share among ourselves. We get some and others get some to make sure we all can share life," he stressed.
No Answers for Unseen Frontline Workers
Praising the government's decision to provide vaccines to informal workers, Vorn Pov, president of Independent Democratic Association of Informal Economy (IDEA), said that workers like Edjais are one of the most vulnerable groups to the virus.
"The scavengers are facing more risks. This is really good that they can get vaccinated. This can really protect their lives," Pov said.
However, he concurred that the scavengers are having more difficulties in seeking vaccinations as they don't have enough knowledge and have often had less access to education. Therefore, he said local authorities, as well as relevant ministries, should work to provide them with more assistance.
"That is why the local authorities or Ministry of Labor and other ministries should conduct a survey to find out the exact number of the scavengers in Phnom Penh in order to give them a chance to be vaccinated," he stressed.
"Even though they are not permanent residents of Phnom Penh, they are all Cambodians so they have to get equal chance to receive the vaccine as others."
Regarding the provision of information and other support to informal workers on vaccination, Or Vandine, spokesperson for the Ministry of Health and the head of ad-hoc Committee for COVID-19 Vaccination, could not be reached for comments at press time.
When asked whether his organization has also been working on assisting informal workers like Edjais, street vendors and tuk-tuk drivers to access the vaccine, Pov said that he has been working on registering workers and helping them acquire the necessary documents.
However, he pointed out that the current community transmission has slowed down his organization's work, especially organizing or going to meet workers physically.
Related Articles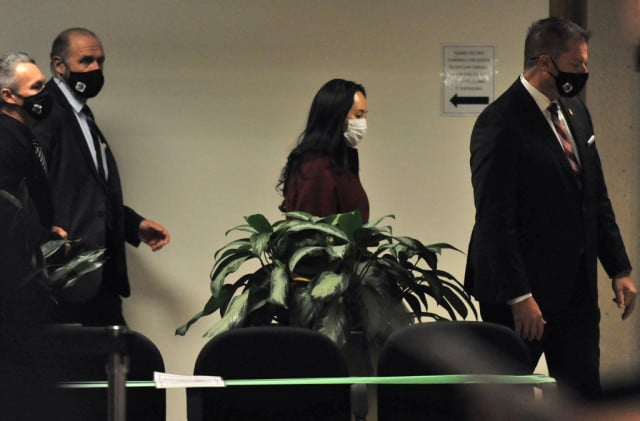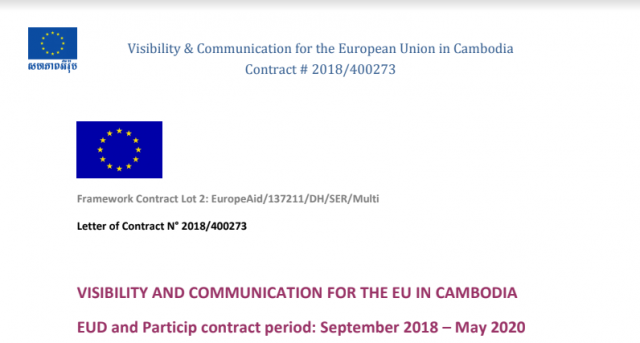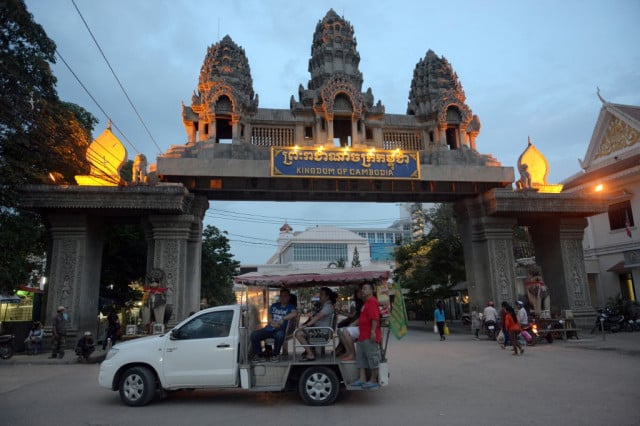 February 3, 2021 10:05 AM