Prison Escape Foiled in Kampong Speu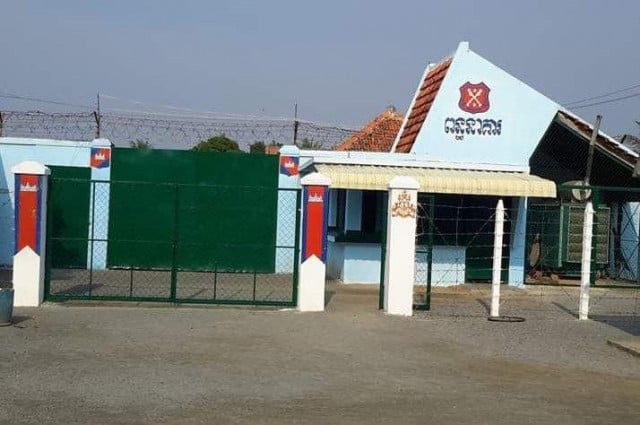 Lay Sopheavatey
April 20, 2020 8:58 AM
On the evening of April 19, 26 prisoners attempted to escape from a prison in Kampong Speu, but were quickly rounded up by provincial police.

PHNOM PENH--Following the escape of 26 inmates from the Kampong Speu's prison on the evening of April 19, provincial police have tracked down and apprehended all the escapees.

Kampong Speu Provincial Governor Vei Samnang told ThmeyThmey on April 20 that the 26 inmates managed to escape from custody at around 7 p.m. on April 19, after beating four prison officials.

He added that provincial police successfully detained all 26 of the inmates before they were able to leave the prison grounds.

"There are 46 inmates in the jail, one of them pretended to be sick so and four officers visited him – they were subsequently beaten by inmates and 26 of prisoners ran out of the cell," he said.

"Immediately, provincial police forces subdued the 26 prisoners who were out of their prison cell," Samnang noted.

Tin Sovanny, President of Kampong Speu Prison said that those 46 prisoners are new inmates who had been quarantined for 14 days to monitor and prevent the spreading of Coronavirus Disease 2019 (COVID-19) and that some of them had been imprisoned before.

"On April 19, one of the prisoners was screaming and pretending to be sick, so I allowed four officers to check on the prisoner's health, but they beat our officers," he said, adding that one prison officer sustained serious injuries. The other three are being treated for minor injuries, he said.

Officials are investigating the escape attempt and are currently weighing up legal proceedings against all 46 inmates, who are being treated as suspects in this case, Sovanny added.
Related Articles