Private Hospitals Seek Role in COVID Battle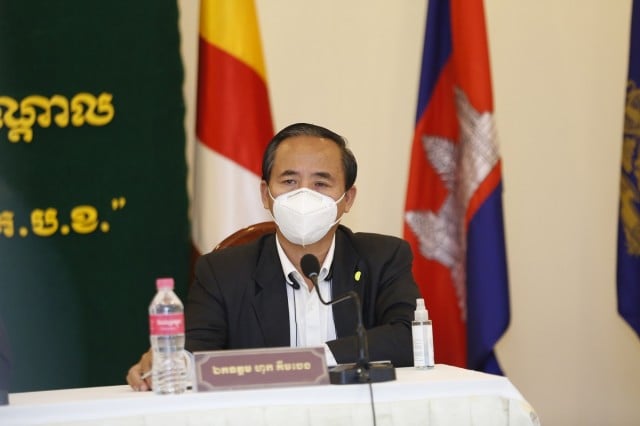 Ou Sokmean and Phoung Vantha
April 29, 2021 4:56 AM
Health Ministry assesses clinics for testing and treatment
PHNOM PENH--Around 12 private healthcare facilities have applied to the Ministry of Health for permission to test for the COVID-19 virus and treat mild cases.
Hok Kim Cheng, ministry director-general for health, said on Wednesday that among them, 10 have requested approval to test and three hospitals have received permission.
The other two have asked to be able to treat mild cases.
Kim Cheng said that the ministry is evaluating private hospitals based on adequacy of medical equipment, emergency rooms equipped with appropriate medical equipment for treating COVID patients, adequate doctors, and medical staff with proper training, adequate ambulances, space, a proper road and parking.
As hospital beds run short in Phnom Penh, Health Minister Mam Bunheng is to allow private hospitals to treat patients in the capital. ​
This comes just days after the ministry approved the use of rapid testing kits, officially known as Rapid Agent Test COVID-19, by private hospitals across the country.
Ministry spokesperson Or Vandine confirmed that patients will have to pay for treatment at private hospitals.
Since the pandemic began, Cambodia has recorded 11,761 cases, of which 6,968 are active while 4,698 people have recovered. Officially, 88 people have died of COVID-19, but many deaths have not been attributed to the virus.
Related Articles